BLOG TOUR: The Artist and His Alpha by Lisa Oliver

Author Name: Lisa Oliver
Book Name: The Artist and His Alpha, The Alpha and Omega Series, Book #3, Can be read as a standalone
Release Date: January 29, 2016
Pages or Words: 65,900 words
Categories: Erotica, Fiction, Gay Fiction, M/M Romance, Paranormal, Romance, Wolf shifters, True Mates, Alpha and Omega
Publisher: Oliver Group Publications
Cover Artist: Lisa Oliver





Today I'm very lucky to be interviewing Lisa Oliver, author of The Artist and His Alpha, book 3 of the Alpha and Omega series. Hi Lisa, thank you for agreeing to this interview. Tell us a little about yourself, your background, and your current book.
Hello, thank you for hosting me on your blog today. Hmm, what can I tell you about me? I am older, live in New Zealand, set all of my stories in the US, and you can imagine that comes with its own set of challenges, and I adore the characters in my books.
Take Caden for instance. He's the omega in TAAHA. When I first saw his picture I thought he was going to be a mouthy little spitfire. Turns out, he was virtually a recluse, a talented artist who hides away from the world because he is scared of his ex-home pack finding him. The Sean breezes into his life, and let me tell you, my beta readers were not keen on Sean when he first turned up. He is the epitome of a self-absorbed Alpha. But of course, Caden is not going to want to mate with someone like that, even if they are Fated, so both men have to go through change to get to their HEA.
Favorite thing about building your own world? I make the rules – I get to say what goes in a mating, what is necessary on the journey from lust to love, and I make sure there is a happy ending. I only wish I could do the same in my own life lol.
What inspired you to write your first book? I wrote my first ever book, to help the public understand about domestic violence. I wrote my first fiction book because I had spent fifty years determined that I couldn't do it, and wanted to prove myself wrong. Twenty books later, I am still learning and that is one of the many things I love about what I do.
Do you have a specific writing style? Yes, and I already know it doesn't please everybody. I write as if I was telling you a story, so there are often extra words thrown in, and the style could be called more conversational than anything else. It's not literary, but I write my books as a form of escapism with an underlying message, and that is what is important to me.
Who are some of the authors that influenced you to write? I remember, when I decided to write my first fiction book, I was reading Charlie Richards, and I thought to myself, "I want to write like her." Since then I have read countless wonderful authors in the M/M genre, and I can never keep my stories short and concise like Ms. Richards can, but it was when I was reading her books that I realized I had stories of my own to tell.
What are some jobs you've held? Have any of them impacted your writing? How? Oh my gosh, so many jobs. I think the ones that have impacted my writing the most has been my two years as a taxi driver, on the night shift, which was a lot of fun, and then when I was working as a barmaid – gosh that was twenty years ago at least.  But the diversity of people you meet in both of those types of jobs, is reflected in the ways my characters respond to each other.
Blurb:
Caden Wolfe lives his life hiding from the world. As an Omega with a brute of an Alpha looking for him, he can't afford to take any chances.  He is happy enough with his art, his one good friend Felix and his agent who adores his paintings. It's a far cry from life on the streets and Caden is determined to keep working hard, and stay out of the spotlight. Staying away from all things wolf is easy enough in the city, until he meets the one man with the potential to blow his cover and his way of life, out of the water.
Sean Black has it all – a brother for pack, a home pack that is still supportive but far enough away not to interfere with his daily life, a good business, and men who clamor for his attention every night of the week. The last thing he wants or needs is a mate, but after a brief meeting with a gorgeous artist, he realizes his life will change, and not necessarily in a good way.
A misunderstanding leads to danger for Caden and Sean has to make a choice.  Can he give his Omega what he needs, or should he make sure he's protected and then walk away? A rogue Alpha with an agenda of his own, a trap, and trouble from the council are just a few of the things this couple will have to contend with if they are ever to have their HEA.
Excerpt:
"Holy shit, he has a gun. Caden, for fuck's sake don't shoot!"
Sean heard Felix yell and he damn near pushed Liam off the fire escape, leaping up the last of the stairs. He could understand how Felix would want to talk quickly, especially if a gun was involved, but he had to see Caden for himself. As he stood on a rickety ledge he was momentarily stunned by the vision in front of him. A huge lit space littered with canvases spoke of hard work, dedication, passion for art and an apparent disregard for mess. And in front of it all stood Caden – locked, loaded and ready for bear.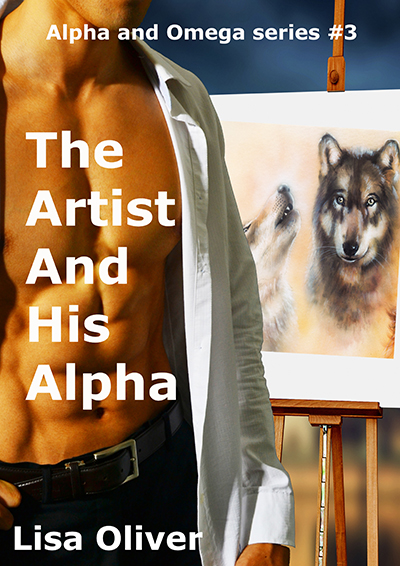 The young man looked even better than Sean remembered. His slim, pale torso gleamed under the light, his unruly mop of straight blond hair falling just over the top of one eye. All Caden appeared to be wearing was a pair of jeans that hung low on his hips – a truly sexy picture. But it was the confident way Caden held the gun in his hands, and the unflinching glare in his eyes, that touched Sean's heart. Felix had been right about one thing. Caden was determined to defend his home, and he looked more than capable of doing it. Damn, if that idea didn't slam Sean in the groin and hang on.
"What are you doing here, Felix?" Caden's voice held traces of nervousness that wouldn't be noticed by human ears, but Sean noticed that the hands holding the gun didn't waver.
"I was worried about you," Felix called out, stepping closer to the glass, his hands spread to show he was unarmed. "We all were. You wouldn't answer your door; you weren't taking my calls. I had to know you were all right. We're friends, Caden, I thought you trusted me. Now please, let us in. This damn ledge is fucking unsafe and you know I'm scared of heights."
Caden held his glare for a long minute, and Sean wasn't sure the young man would ever move. But then he carefully raised his weapon, removed the magazine, which he tucked in his back pocket, and then walked over to rest the gun against the wall.  Only then did he come towards the large panes of glass, releasing a latch, which Sean realized was actually a door latch. What he had mistaken for windows doubled as large sliding doors.
Once all three men were inside of what was a huge space, Caden seemed unsure of himself. "I know we're friends," he said to Felix hesitantly – scared, but apparently determined to defend his actions. "I'm not doing anything wrong." His eyes seemed to catch Sean's automatically and Sean was shocked to see they were full of fear again. "I'm an adult. This is my place, my territory. I'm not intruding on anyone's space. I have a right to be here."
Sean realized in that instant that Caden's immediate fear had a name – the Black Brothers – and damn, if that didn't make him feel sick. He and Liam were full-blown Alpha wolves, and his little Omega must have thought that they had a pack, or at least a right to the territory he lived in. No wonder the poor guy had locked himself in and refused to talk to anyone. He was terrified of losing his home and possibly his life.
Felix looked confused. "No one said you didn't have any right to be here. This is your home, bought and paid for. No one can take it away from you so long as you pay your taxes, and your trust does that for you."
"Then why did you bring them?" Caden hadn't stopped looking at Sean, but clearly Liam was included in the 'them' comment as well. "They know what I'm talking about. Why are they here, if not to beat me, torture me, rape me and then kick me out of my home? That's what men like them do. What are they doing here?"





Meet the author:
Lisa Oliver had been writing non-fiction books for years when visions of half dressed, buff men started invading her dreams.  Unable to resist the lure of her stories, Lisa decided to switch to fiction books, and now stories about her men clamor to get out from under her fingertips.
When Lisa is not writing, she is usually reading with a cup of tea always at hand. Her grown children and grandchildren sometimes try and pry her away from the computer and have found that the best way to do it, is to promise her chocolate.  Lisa will do anything for chocolate.



Tour Dates & Stops:
4-Apr:
My Fiction Nook
5-Apr:
Molly Lolly
6-Apr:
Full Moon Dreaming
7-Apr:
Mikky's World of Books
,
Outrageous Heroes
,
Unquietly Me
8-Apr:
Open Skye Book Reviews
11-Apr:
Jessie G. Books
,
Gay Media Reviews
12-Apr:
Parker Williams
13-Apr:
Bonkers About Books
,
Scattered Thoughts & Rogue Words
14-Apr:
MM Good Book Reviews
15-Apr:
Hearts on Fire
,
Book Lovers 4Ever
18-Apr:
A.M. Leibowitz
19-Apr:
Inked Rainbow Reads
20-Apr:
Velvet Panic
,
BFD Book Blog
21-Apr:
Nephy Hart
,
The Dark Arts
22-Apr:
Alpha Book Club
25-Apr:
Happily Ever Chapter
,
Making It Happen
26-Apr:
Oh My Shelves
,
Bayou Book Junkie
27-Apr:
Dawn's Reading Nook
,
Love Bytes
28-Apr:
Wicked Faerie's Tales and Reviews
29-Apr:
3 Chicks After Dark
,
MM Book Escape
Rafflecopter Prize: Three print copies of the book sent via Createspace (International offer.)
a Rafflecopter giveaway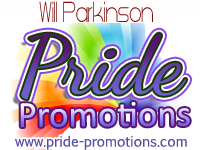 ---
Want to win a $5 gift card to Amazon, B&N, or ARe?
Then help me show these authors some love by leaving a comment below.
1 winner picked monthly, cannot have won in the past 12 months.