BOOK BLAST: His Fallen Angel by Grein Murray

Author Name: Grein Murray
Book Name: His Fallen Angel
Word Count: 31,000
Categories: Erotica, Fantasy, Paranormal & Sci-Fi, Gay Romance
Publisher: Grein Murray
Cover Artist: Kellie Dennis


Grein Murray
What was the inspiration for His Fallen Angel? I've always been interested in angels and have done some research in the past about them.
Do you plot your stories or do you let it unfold organically? I usually have an idea that forms in my head and it takes shape as I start to write it. It's like the characters talk to me, I know it sounds crazy, but that's how it happens.
What do you think makes a good story? Characters with chemistry and an interesting plot.
Do you have any strange writing habits? Sometimes I will write the chapters out of order because that's how they come to me. I have written the last couple of chapters before I even got to the middle of the story. I have to piece them all together at the end, but that's just how I write. I have to get it out of my system or it messes with my writing, so I just go with it.
What can readers expect from you next? I have a story I just finished about two hip hop dancers that meet at a theme park in the States and fall in love. They try to fight their attraction to one another, because one of them is from Australia and will be going back home after the summer. They fail miserably at fighting their feelings for each other. I also have the second book to His Fallen Angel completed and am working on my first vampire themed book.

Favorite curse word: Fu*! (I use that word far too often!)
Favorite dance move (video?!?): Sadly I can't dance to save my life, but I love to watch other people dance. I love all dance styles.
Over or under (toilet paper, of course): Over
Weapon of choice: Sword!
Evil mastermind, partner in crime, or innocent bystander: Mastermind! I tend to not be able to follow others.
---
Blurb: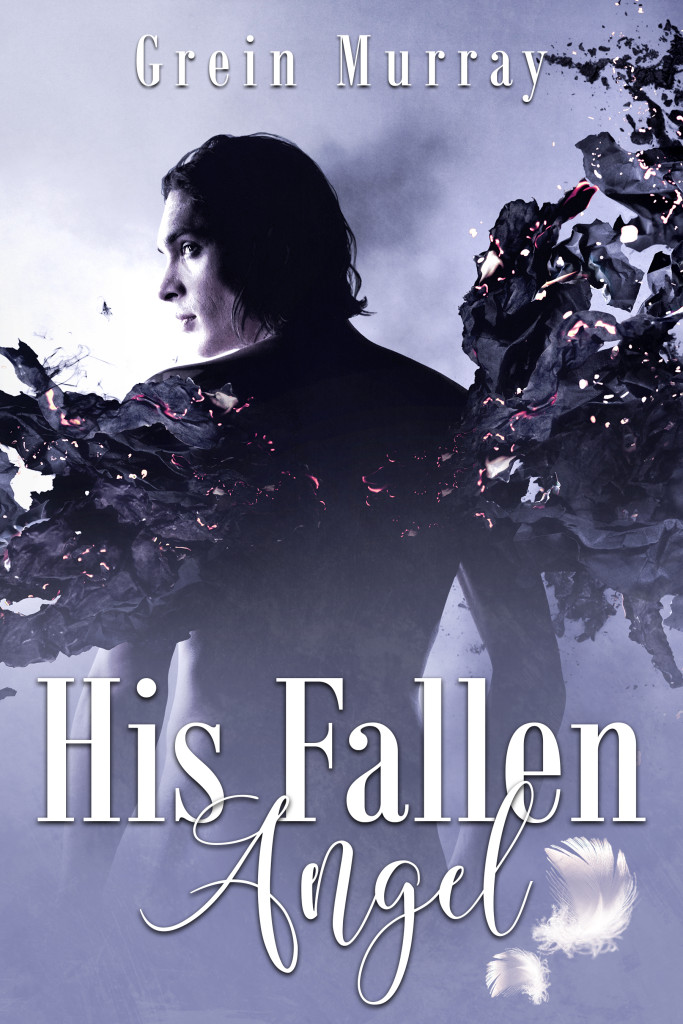 New Angels are created to protect mankind on Earth but the Fallen are making this task quite difficult. New Angel, Alexander, is assigned to a rapidly declining area to find out what the Fallen are up to—only he lands in the clutches of a beautiful, yet powerful, Fallen Angel. As help comes from an unlikely ally, Alexander isn't sure if he should trust Roman or not—but what choice does he have?
PG Excerpt:
I watched with disbelief as the Fallen angel in front of me started to release my binds. He knelt down and unlocked the chains on my ankles. It felt so good to have my feet flat on the cool wood surface. He slowly rose and loosened the chains that held my arms in the air. His nimble fingers unlocked the shackles around my right wrist. When my left wrist was freed, I fell to the floor. I tried hard to pull my wings in close to my sides, a sharp stabbing feeling from my injured wing made me wince. I gasped as I was carefully lifted into Roman's strong arms and carried towards the elevator.
R Excerpt:
My hand found its way to his boxer briefs. I slid my fingers under the waistband and felt the leaking head of his cock as Roman groaned in response. I lowered my other hand and pushed his underwear down; Roman shimmied his way out of them. His hard cock rubbed against my thigh and as it did, he felt huge and I wanted Roman inside of me, now.
Author Bio:
When I'm not writing I like going to concerts. Music is a big part of my life, I've played bass guitar since I was a teen. I love nature and enjoy hiking and working with causes that help protect our planet and wild animals. I have loved books all of my life and have always enjoyed escaping the ordinary world by getting lost in a good book. I read a lot of different genres of books but have fallen in love with MM. I support the gay community and hope one day people will see that love is love and that it is a beautiful thing no matter your gender, race or religion. I am an avid animal lover and have quite a collection of pets in my home. I love ancient history and have studied Alexander the Great as well as Egypt and it's pharaohs. I also am very interested in angels and have researched them and will put that to use in future books. I hope that my readers continue to fall in love with my characters and that my stories touch their lives and bring them happiness.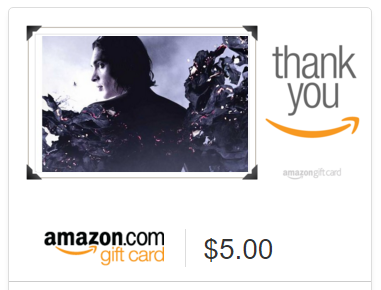 ---
Want to win a $5 gift card to Amazon, B&N, or ARe?
Then help me show these authors some love by leaving a comment below.
1 winner picked monthly, cannot have won in the past 12 months.