BOOK BLAST: Spun by JL Merrow

Author: JL Merrow
Book: Spun
Series: The Shamwell Tales, Book #4
Page/Word Count: 316 pages, 83K words
Categories: Gay Romance, Contemporary Romance
Release Date: July 3, 2017
Publisher: Riptide Publishing
Cover: Natasha Snow
Buy Links:


Blurb: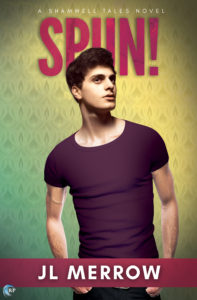 With friends like these . . .
An ill-advised encounter at the office party leaves David Greenlake jobless and homeless in one heady weekend. But he quickly begs work from his ex-boss and takes a room in Shamwell with easy-going postman Rory Deamer. David doesn't mean to flirt with the recently divorced Rory—just like he doesn't consciously decide to breathe. After all, Rory's far too nice for him. And far too straight.
Rory finds his new lodger surprisingly fun to be with, and what's more, David is a hit with Rory's troubled children. But while Rory's world may have turned upside down in the last few years, there's one thing he's sure of: he's straight as a die. So he can't be falling for David . . . can he?
Their friends and family think they know all the answers, and David's office party hook-up has his own plans for romance. Rory and David need to make up their minds and take a stand for what they really want–or their love could be over before it's even begun.
Excerpt:
Rory frowned and took another gulp of beer while he tried to get his head round it. "So this bloke you want to bung in my spare room, he's your ex?"
They were in the Three Lions, which was a friendly, old-fashioned village pub, all warm colours and low, beamed ceilings. The sort of place you'd want to go and drink at even if it wasn't your local, and that gave you a happy, smug feeling if it was. They had regular quiz nights and a weekly meat raffle, and if Rory came in on his own, there was nearly always someone he knew propping up the bar or watching sport on the wide-screen telly.
Mark put down his pint and shook his head emphatically, foam still clinging to his upper lip. "No, no. My ex-PA. And future business partner. Or, well, employee, really."
"So he's not gay, then?" Rory wondered if this bloke was divorced too, like him and Mark, and hoped if he was, he wouldn't be the sort to go on about his ex all the time. Rory had used to go on about his ex all the time, his best mate Barry reckoned, and apparently it had got right on everyone's tits.
Mark got a funny look in his eye. "Would it be a problem for you if he was?"
"Nah, course not." Rory was offended Mark had asked, cos him and Mark were mates, and Mark was gay. And the same with Patrick, 'cept he kept saying he was bi, despite the fact Rory hadn't seen him snog a girl once since he'd started going out with Mark.
"Good. Because he is." Mark paused, as if he was gonna say something else about this gay PA bloke, but then he coughed and just said, "Same again?"
"My shout," Rory said, cos it was, and got up to get the drinks in.
He had some time to think about it while he was standing at the bar. Not that it was all that busy in the Three Lions tonight, it being a Tuesday and there not being any footie on, but Trev, the landlord, had gone off to change a barrel and Trixie was on her own pulling pints, so he had to wait his turn.
Would it be weird living with a gay bloke? Gay blokes liked . . . musicals and stuff, didn't they? That'd be okay. Long as he wasn't into Les Mis. When Rory took his kids to see the stage show, he'd cried so much it'd been well embarrassing, and the film had been even worse. But yeah, he could cope with musicals on the telly every now and then. Happy ones, like Mamma Mia! or Billy Elliot.
It wasn't like he'd ever tell Barry this, but sometimes, Rory reckoned you could watch a bit too much sport.
About JL Merrow: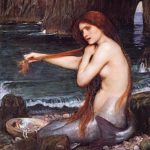 JL Merrow is that rare beast, an English person who refuses to drink tea. She read Natural Sciences at Cambridge, where she learned many things, chief amongst which was that she never wanted to see the inside of a lab ever again.
She writes (mostly) contemporary gay romance and mysteries, and is frequently accused of humour. Her novel Slam! won the 2013 Rainbow Award for Best LGBT Romantic Comedy, and several of her books have been EPIC Awards finalists, including Muscling Through, Relief Valve (the Plumber's Mate Mysteries) and To Love a Traitor.
JL Merrow is a member of the Romantic Novelists' Association, International Thriller Writers, Verulam Writers and the UK GLBTQ Fiction Meet organising team.
5 Questions with JL Merrow:
As an author myself, I know inspiration is everywhere and can strike at the most inopportune moments (like in the shower, when you don't have anything to write with!). So, what was the inspiration behind Spun!? A lot of the seeds were sown while I was writing Shamwell Tales #3, Out!, which is where the MCs from Spun!, David and Rory, first appear, although they don't actually meet in Out! I always knew I'd have to write David's story, as he's such a character—unashamedly flamboyant, but with hidden depths I didn't really get to explore in Out!, where he's very much a side character. David had a bit of a crush on Mark, Out!'s MC, but it wasn't meant to be—and I could hardly leave the poor man in the lurch, could I?
What is your writing process? (i.e. plotter or panster, explain) I'm a dyed-in-the-wool pantser. I wish I was a plotter, because I can see a lot of advantages in that method, but unfortunately my mind doesn't work that way. I really can't tell what my characters are going to do until I write it.
What is the hardest part of that process for you? Getting started. Once I'm into the flow, the story comes much more easily. But the first twenty thousand words or so can be very tough.
There's a big leap a writer takes from putting words down on paper for the love of it and actually publishing those words for public scrutiny. What was that journey like for you? It's incredibly validating to have a story accepted by someone who's actually willing to pay you for something you made up in your head. The first time I sold a short story I literally bounced all round the house. J
What one piece of advice would you give an aspiring writing considering that leap for themselves? Go for it—but make sure you get some critique of your writing first from people you trust. From personal experience: it's far, far better to have a plot hole or other flaw pointed out by a friend than to read about it in a review after the story's been published!
5 Fun Quickies:
Favorite curse word: Flippity doodah (although when I say it, it generally comes out as one syllable and rhymes with "duck").
You're auditioning for American Idol, what's your song?: "You'll Be Back" from Hamilton (what can I say? I'm British. *grins evilly, and sends a fully-armed battalion to remind you of my love*)
Over or under (toilet paper, of course): Over, for heaven's sake! It's on the original patent and everything! http://uk.businessinsider.com/patent-shows-right-way-to-hang-toilet-paper-2015-3
Weapon of choice: Antique muzzle-loading pistol as seen at the OK Coral—fun to fire, and the only handgun we're allowed in the UK. Or a flintlock pistol, because they're so pretty.
Evil mastermind, easily convinced partner in crime, or innocent bystander: Easily convinced partner in crime, definitely. Especially if you give me wine. 😉
Where to find JL Merrow:




July's Blog Contest:
Leave a comment for an entry into a contest to win a $25 Dreamspinner Gift card. Every comment left on a blog post will equal one entry, so comment often!