DUELING REVIEWS: Breaking the Ice by Tali Spencer

Author: Tali Spencer
Book: Breaking the Ice
Series: States of Love
Page/Word Count: 86 pages, 30K words
Categories: Gay Romance, Contemporary Romance
Release Date: April 19, 2017
Publisher: Dreamspinner Press
Cover: Anne Cain
Buy Links:





Blurb: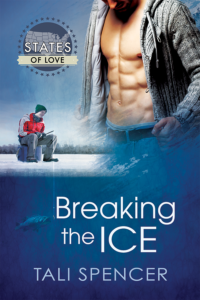 For Matt Wasko, February in Wisconsin is the best time of the year, and ice fishing on Lake Winnebago is his idea of heaven. With shanty villages cropping up, barbeques on the ice, monster sturgeon to spear, and plenty of booze to keep everybody warm, things couldn't be better—until a surprise storm hits and an uninvited guest shows up at his frozen doorstep.
Matt's not happy to see John Lutz, a coworker who cracks lame gay jokes at Matt's expense. But John's flimsy new ice shelter got blown across the lake, and it wouldn't be right to leave even a jerk outside to freeze. Would it?
In the close quarters of Matt's fabulous ice shanty, between stripping off wet clothes, misadventures with bait, and a fighting trophy-sized walleye, the two men discover creative ways to keep the cold at bay. And when John confesses his long-running attraction, Matt must decide if he can believe in John's change of heart—and crack the ice for a chance at finding love.
States of Love: Stories of romance that span every corner of the United States.

3✨s – Loved Matt and John, well maybe not John so much in the beginning but he quickly grew on me.
The story is super short, and while there is quite a bit packed into it, I still wanted more. There was a quick intro, some choppy waters and then full fledged relationship.
Their dialogue was adorably awkward, but more growth of their relationship and love story would have been perfect.
Colorful and vivid characterizations. A world of people that would always be there.
The background of fishing was something I am definitely not used to, but it was fun to all into that world for a while. I feel like I need to head to Wisconsin and experience all that it has to offer. This States of Love book delivered an incredible background and a short, but very sweet love story.

4✨s – Of the States of Love books I've read, Breaking the Ice is the one that provided the most "state" imagery. The author was dedicated to bringing Wisconsin ice fishing to life and, for me, it was the main character of the story. Now, this Floridian doesn't fish, nor would I consider taking up temporary residence on an iced over lake. However, I was totally captivated through Matt's inherent love of the sport and just briefly considered that it might be something I might want to see (read: not participate in, just watch from solid ground).
Regarding the love story of Matt and John…enemies to lovers is a great trope and with more time to explore it, it could have been a great primary plot. But like Matt and John themselves, it was secondary to the great visualization of the state. Going from enemies to friends is as simple as a foolhardy mistake that sees John's car sinking through a crack in the ice (see why it's not for me?) and seeking shelter in Matt's decked out ice shed. Wet clothes aid things along and by morning, Matt's seeing John in a whole new light. From there it's a quick slip side across the perverbial ice from first kiss to dating to love and marriage. Sweet, low angst despite the trope, and not as memoriable as the backdrop it was laid on.
Overall, 4 stars for making me even consider that I might want to go to Wisconsin when it's cold enough for little cities to crop up on the lakes.

About Tali Spencer: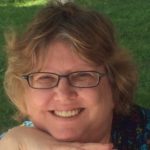 Tali Spencer is fascinated by swords, mythology and everything ancient and magical. Several years ago, after sipping fermented corn liquor with an Aymara shaman in the Andes, she received a charm guaranteed to bring her the love of a wonderful man. It worked. She and her true love reside in Pennsylvania, where she creates worlds through which her characters can roam, brawl, and find themselves in each other's arms. Tali Spencer fell in love with writing at an early age and never stopped, though she took a lot of detours. It's not unusual to find her daydreaming at a window or sitting in the corner of a busy room, people-watching and scribbling character tips in a notebook. Thanks to a restless father, Tali grew up as a bit of a nomad. You may have gone to school with her if you lived in Virginia, California, Colorado, Massachusetts, Texas, or Wisconsin. It was during this time she developed her superpower sense of direction and love of diverse landscapes, people, and cultures. As a young adult she spent a lot of time in Bolivia and deeply loves the people and cultures of South America. Her longest stint in one place was Milwaukee where she went to college, enjoyed a series of interesting careers, and raised three surprisingly well-adjusted sons. She still loves to travel whenever she can. She married her second husband on a cruise ship and they love to cruise whenever they can, hoping one day to cruise around the world. Since marrying her true love, Tali has put down new roots in Philadelphia, where she lives in an ongoing Italian American family sitcom. At least she's learned how to make her own gravy and pasta. When not writing, Tali reads everything from sweet goofy romances to medical research, manages her fantasy football team—go Gekkos!—and takes long walks with her loving, if slightly neurotic, poodle.
Where to find Tali Spencer:




Other books by Tali Spencer:
[amazon_link asins='B00DTNALTK,B009138YDW,B0099WU1XQ,B00QU9GBXK,B0096RHLUK' template='ProductCarousel' store='jegbo07-20′ marketplace='US' link_id='7ac6e024-2504-11e7-a32d-2df4b0226a4b']