DUELING REVIEWS: Deacon's Law by R.J. Scott

Author: R.J. Scott
Book: Deacon's Law
Series: Heroes, #3
Page/Word Count: 199
Categories: Gay Romance, Contemporary Romance, Mystery & Suspense
Release Date: October 18, 2017
Publisher:Love Lane Books Limited
Cover Artist: Meredith Russell
Blurb:
Undercover cop Deacon Shepherd lost everything trying to maintain his cover – the man he loved and the future he craved. He walked away and never looked back because it was the only way to keep Rafe alive.

The last thing he needs is to be dragged back in that world, but an attempt on Rafe's life is enough to make him risk his heart again.

Rafael 'Rafe' Martinez wakes up in hospital, the victim of a hit and run. He's stunned when the first face he sees is that of the man who betrayed him and left him for dead three years before. Witness protection had stripped Rafe of his name and now it seems someone from his past wants him dead. The only way he can stay alive is to trust the man who tried to kill him and then broke his heart. But how can he ever trust Deacon, and how can Deacon protect Rafe without falling in love all over again?

Buy Links:


Look Inside


3✨s – This book has quite a few threads. It begins three years ago, with Deacon undercover and Rafe still reeling from losing his dad. Living with his mother's estranged family he meets Deacon. There's a lot more than meets the eye with Deacon's role as a low-level fixer/bodyguard for the Martinez family.
Fast forward three years and the fallout from their original meeting is still affecting them both.
There's quite a bit of story I missed by not reading the first two books. This can be read as a stand-alone, but I definitely feel as if I lost much of the back story.
The back and forth, then insta-love, with a flourish of drama kept me in the story. Unfortunately, the same threads that were all over the beginning of the book continue to dangle until the end. Many of them just thrown in, not so much discussed but commented on and moved forward.
Not a lot of heat, a small mystery but an overall sweet love story. The epilogue was a huge piece of happy.

3.5✨s – I've always preferred cops, military and law enforcement characters in novels and RJ Scott has written another good one. The story starts during the time Rafe and Deacon first knew each other, and the circumstances that make Rafe a target again, three years later. Deacon now has to convince him that he's not the bad guy Rafe thinks he is. Mac and Sam, from book two, are present to help both guys since they're holed up in Mac and Sam's house. Rafe is understandably confused and very reluctant to have Deacon as his protector, after what he did the last time.
I liked Rafe's determination to take care of himself, although his stubbornness became a little irritating before he and Deacon resolved things. Things were a bit slow in developing on the danger front but the eventual action scenes were well done and suspenseful. I was cringing with sympathy pain at one point! My biggest objection and the reason I didn't give more stars were all the activities Rafe could do in a leg cast and with a surgical wound, after only a week or so. That really took me out of the story, as I kept wondering " how in the heck can he do that without screaming in pain?" It didn't make a lot of difference to the overall plot, so I enjoyed just about everything else, including a strong HEA with a peek into the future.
Heroes is a spinoff series from the Sanctuary books and Kayden makes an appearance to check on Rafe. I snapped up the Heroes books when they came out because RJ writes terrific suspense. You could probably read this as a stand-alone but some details referenced from prior books might be confusing. Romance occasionally takes a back seat to the action but is always a strong presence. I'd recommend reading this story after the first two Heroes books, which were favorites of mine, and enjoy all the suspense, adventures and unique romances that develop.
About RJ Scott: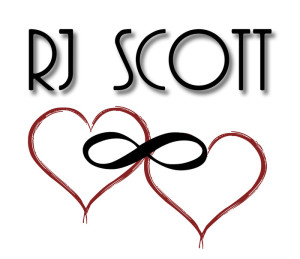 RJ Scott is the bestselling romance author of over 100 romance books. She writes emotional stories of complicated characters, cowboys, millionaire, princes, and the men and women who get mixed up in their lives. RJ is known for writing books that always end with a happy ever after. She lives just outside London and spends every waking minute she isn't with family either reading or writing.
The last time she had a week's break from writing she didn't like it one little bit, and she has yet to meet a bottle of wine she couldn't defeat.




Tour:


Contest:
a Rafflecopter giveaway