DUELING REVIEWS: Nothing Serious by Jay Northcote
Author: Jay Northcote
Book: Nothing Serious
Page/Word Count: 164 pages, 40K words
Categories: Gay Romance, Contemporary Romance
Release Date: July, 2018
Publisher: Jaybird Press Publishing
Cover Artist: Garrett Leigh
Buy Links:




Blurb:
Mark O'Brien is finally being honest with himself. His relationship with Rachel is over and he's moving out of the home they've shared for six years. They get along, but he can't fix a relationship when the person he's with is the wrong gender.
Jamie Robertson, one of the removal men, is huge and ridiculously gorgeous, and Mark is smitten at first sight. When a cardboard box splits, revealing items of a personal nature that Mark never wanted anybody to see, he's mortified. But it sparks the start of a beautiful friendship with benefits.
As Jamie initiates Mark into the joys of gay sex, the two men get increasingly close and "nothing serious" turns into something rather important to both of them. But communication isn't their strong point. Will either man ever find the courage to be honest about his feelings?
---

4.5✨s
– I first read this four years ago and found a story destined to become a comfort read. I was more than happy to read it again in this new edition. Like many readers, I have a fondness for gay virgin storylines, so it's a treat in that respect as well. Mark and Jamie are lovely, ordinary sorts of men and a character driven storyline allows any reader to understand them well. Jamie is a big, good looking guy who isn't a fan of quick hookups but hasn't found anyone he wants to stick around either. Mark is unsure of the appeal of his slender, red headed looks and inexperience as he finally admits to his sexuality and how he could go about exploring it. It's a perfect match; Jamie gets a friend with benefits and Mark gets a gay sex sherpa.
Both physical and emotional connections build slowly and steadily and intimate scenes are well-crafted to evoke empathy with Jamie's open nature and Mark's uncertainties. I liked the matter of fact attitudes around Jamie's family and Mark's ex, Rachel. There's no insta-love, angst or external crisis anywhere, nothing contrived. The only conflict is the insecurities that any two average people might have about a relationship. Having a quintessential English village setting was charming for this Anglophile too. The magic in Jay Northcote's writing is how he's able to draw me in with two quite typical, rather mundane guys and have me utterly engrossed as they find their way to happily ever after. I highly recommend you shelve this as a story created to offer all the good feels.

5✨s – Another great book from Jay Northcote! He's one of my favourite British authors and a must buy whenever a new book is released. Mark has recently ended his nine year relationship with his girlfriend after coming out to her. While amicable, he still needed his own place. The movers arrive and that moment you hope never happens……the hot moving guy is holding the box that breaks apart with all of your gay porn and a few select items falling to the floor. A blessing in disguise though as it leads to a proposition that ensues in fun for both men. Jamie is definitely attracted to Mark and is surprised when he takes him up on his spontaneous offer for strings free fun. The two men have a lot of fun, become friends and spend a lot of time getting to know each other. Though what starts as fun ends up with feelings involved, but does either man want to take that next step? Such an enjoyable story to read. Mark and Jamie are at different points in their lives but their coming together is great for both of them and at a time in their loves where is is good for each of them. They build a friendship that they both enjoy as well as getting to spend plenty of time in bed! The story is well written and takes time to develop. We get to see the MC's with friends and family as well as just each other. There's humour, friendship, care and maybe even a dose of love. I love how British things are in this book too, some of the slang, Sunday football, the setting for the story. I can't recommend this book enough! I love Jay's work and and will happily be rereading the next re-release of his. This book is a re-release with no new content but has been re-edited. I received a copy of this book from the publisher in return for an honest review
About Jay Northcote: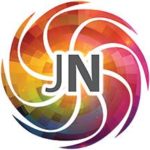 Jay lives just outside Bristol in the West of England. He comes from a family of writers, but always used to believe that the gene for fiction writing had passed him by. He spent years only ever writing emails, articles, or website content.
One day, Jay decided to try and write a short story—just to see if he could—and found it rather addictive. He hasn't stopped writing since.
Jay writes contemporary romance about men who fall in love with other men. He has five books published by Dreamspinner Press, and also self-publishes under the imprint Jaybird Press. Many of his books are also available as audiobooks.
Where to find Jay Northcote: