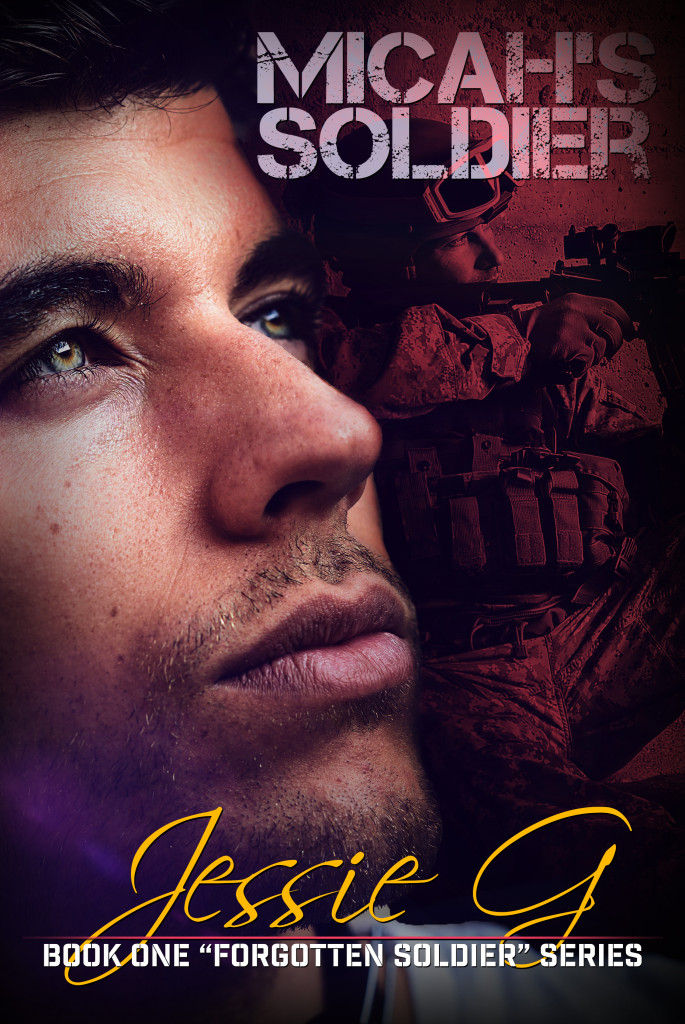 In the second grade, Garrison Douglas saved Micah Stills from the bully trying to steal his lunch money, creating a bond that would last a lifetime. Or so Micah thought.
Ten years later, Micah's best friend and first love is an enlisted Marine. Steady, strong, dependable Garrison has always been his hero and Micah will do whatever it takes to be the supportive partner left behind. In contrast to his sturdy Marine, Micah's slighter form is a vibrant canvas from the tips of his color-streaked hair to the graphic ink adorning his body. Sure, people judge his book by its cover, but he knows who he is and more importantly, Garrison loves the whole of him.
Garrison thought he was strong enough to do his duty for his country and come out unscathed. Nothing could have prepared him for the things he would see or do in the heat of battle. Every mission takes away another part of him and he fears the man he has become. How can he trust that, if his mind plays tricks on him, he won't strike out at the man he loves the most?
While Garrison is struggling with his demons overseas, Micah has dedicated his time to military support groups. The exposure to the harsh realities the soldiers and their families face long after they return home is often heartbreaking, but he sees it as necessary. Like Garrison, he also wonders what his lover has become. Unlike Garrison, he'll embrace the changes as long as he comes home alive.
Just the idea of physically hurting Micah sickens Garrison and he breaks up with him to protect him. Micah is devastated, but his feelings never falter. Now Garrison is coming home for good and Micah is determined that he'll receive a hero's welcome.
With the help of veteran soldier and new friend, Jared Ramos, Micah arranges a proper homecoming. The only glitch is that he's not supposed to be there to see it, but the temptation proves too much. Armed with a ridiculously over-the-top outfit and plenty of places to hide, Micah is able to see for himself that Garrison is whole and healthy.
When Micah's plan goes awry, Garrison is there to save him once again. Face to face after five silent years, the love is still there, but can Micah convince Garrison that they're stronger together? Or will Garrison walk away forever?
Authors Note: All proceeds from Micah's Soldier will be donated to the Gary Sinise Foundation and a portion of all future books in the series will be donated to the same foundation.
Buy Links

Buy mobi or ePub direct from Jessie
– Or from these retailers –



Bonus Content
#13Months13Scenes: Honoring Memorial Day hosted by Two Chicks Obsessed (May 2016)
What Readers Are Saying…
Submitted by edcdc
This short story definitely left me wanting a lot more. Micah's commitment is complete. Even if Garrison has given him a 'Dear John' letter, his heart hasn't let go. He continue to support Garrison through the VA/Soldier support groups, he sends packages every month and he continues to love Garrison. Garrison is set in his resolve to separate himself from everyone but one look at Micah and it all crumbles. I'm excited that there are more books to come in the series.
Submitted by pottersfire
Wow. I fell in love with these characters in way less than the only 6000 words in the story. It's short and beautiful and so full of emotion. I can barely wait for the next in this series, and the promised novella for more of these characters.