NEW RELEASE REVIEW: His Faith As He Finds It by A.M. Arthur
Author: A.M. Arthur
Book: His Faith As He Finds It
Series: Perspectives, Book #5 (standalone)
Page/Word Count: 264 pages, 74K words
Categories: Gay Romance, Contemporary Romance
Release Date: April 17, 2018
Cover Artist: Lyn Taylor
Buy Links:





Blurb:
Can a jaded porn star with a painful past and a shy nurse who's been burned before learn to believe in themselves and find their happily ever after?

Rick Fowler enjoys his job as rising internet porn star Adam Swift, but it's not exactly a career he can bring up on first dates. His few attempts at dating have all been disasters, so he's keeping his head down and working on remaining sober. When his toxic, perma-cranky Uncle Gerard—the man who took Rick in when he was fourteen—needs round-the-clock care, Rick steps up.

In-home nurse Vinson Larrazzo is always up for a challenge. He definitely finds one in the rude Gerard Fowler—and Gerard's shockingly gorgeous nephew Rick, who is just as grumpy. And since Vinson's first priority is always his patient, he ignores his strong—and highly unprofessional—feelings for Rick.

But their chemistry is undeniable, and a snow storm gives them get the perfect chance to explore it. Vinson has faith they can make it work, but to have a future together, Rick needs to find enough faith in himself to own his mistakes and let go of the past—even if that means confronting his uncle about an incident that put Rick on his dangerous, damaging road to addiction. And the fallout of those secrets might be more than Rick's relationship with Vinson can bear.

Look Inside


4✨s – This series is one of my favorites from A.M. Arthur, although I enjoy almost everything she writes. It's an unexpected installment, giving Rick his own story and redemption, after being a bit of a villain with his ex, Jon in Perspectives #3. His history, slowly revealed over the course of his romance with Vinson, gives credence to his past behavior. Vinson has a connection to Jon that he doesn't reveal right away and what he knows of Rick makes him leery of getting involved. Naturally, Vinson also has his own troubled past, so they have enough baggage between them for a world cruise.
It's a fairly slow burn with a lot of discussion about trust as Rick starts revealing his past. He doesn't spill everything all at once, so trust becomes pretty hard to establish. Sex happens gradually for some of those reasons plus Vinson is bisexual but hasn't dated men before. Part of the couple's time together also involves Rick's uncle and their barely civil relationship. I didn't always enjoy so much tension and anticipation being created by "waiting for the shoe drop", as Rick keeps withholding information from Vinson. Vinson has personal hang ups he doesn't spill right away, either.
The author paced everything so well and while there was strong drama, it never got too far over the top. Emotional angst was expected, as difficult or traumatic histories to be overcome are a character staple for the author. It's the route to resolution that held my interest and the feelings and reactions feel genuine, making me believe in the connection and future between Rick and Vinson. The epilogue made me happy and put a nice finish on the tale. I can confirm this is just fine as a stand alone, has entertaining and satisfying hurt/comfort tropes and I can easily recommend it.
About A.M. Arthur: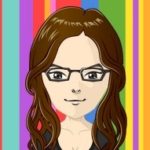 A.M. Arthur was born and raised in the same kind of small town that she likes to write about, a stone's throw from both beach resorts and generational farmland. She's been creating stories in her head since she was a child and scribbling them down nearly as long, in a losing battle to make the fictional voices stop. She credits an early fascination with male friendships (bromance hadn't been coined yet back then) with her later discovery of and subsequent love affair with m/m romance stories. A.M. Arthur's work is available from Samhain Publishing, Carina Press, Dreamspinner Press, and SMP Swerve.
When not exorcising the voices in her head, she toils away in a retail job that tests her patience and gives her lots of story fodder. She can also be found in her kitchen, pretending she's an amateur chef and trying to not poison herself or others with her cuisine experiments.
Where to find A.M. Arthur: