RE-RELEASE REVIEW: Six Degrees of Lust by Taylor V. Donovan

Author Name: Taylor V. Donovan
Book Name: Six Degrees of Lust
Series: By Degrees, Book #1
Page/Word Count: 350 pages, 125K words
Categories: Contemporary, MM Romance
Release Date: January 2, 2017
Publisher: Dreamspinner Press
Buy Links: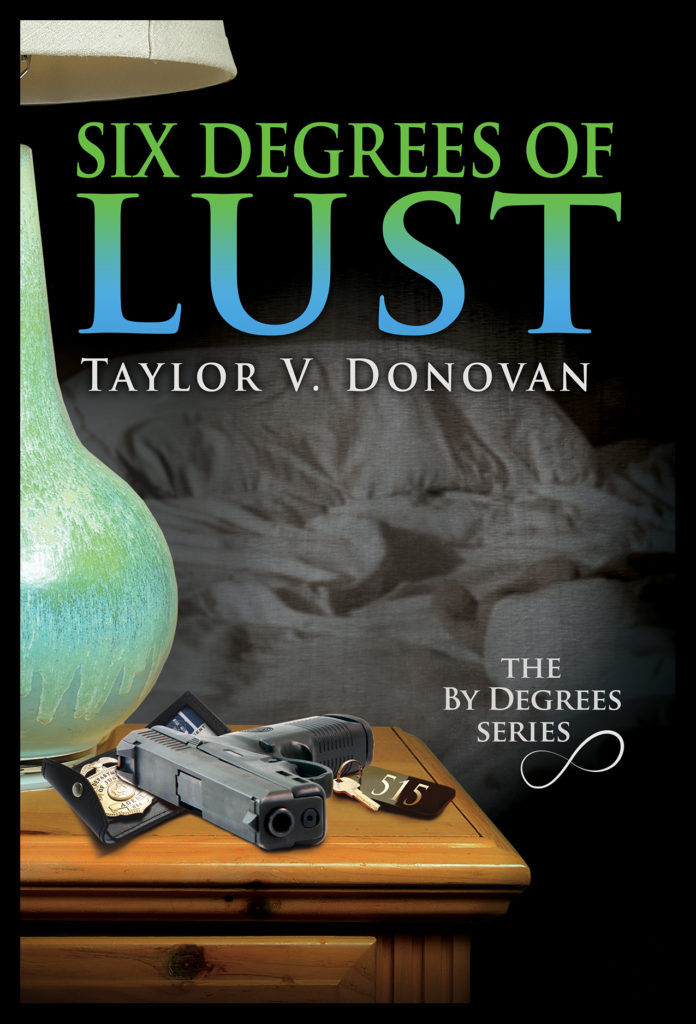 Blurb:
New York City FBI team leader Samuel Shaughnessy lives for his immediate family and his job. After a marriage gone wrong, he sticks to a firm rule when it comes to relationships: he doesn't have them. Sexually active and emotionally unavailable keeps him satisfied, especially now that he is in hot pursuit of a serial killer targeting gay men.
Former firefighter Machlan O'Bannon now manages a successful sports bar in Houston, and after years of waiting, he's ready to stand up and be the man he always wanted to be: out, proud, and drama-free. His politically aligned family wants to keep him locked in the closet, but Mac just wants to meet the man of his dreams.
One man is as high-strung as the other is laid-back. A chance meeting brings them together, and one night of passion ignites a fire neither can fight. Their lives are not only miles apart, but as different as day and night. They don't want to get involved, but they might not be able to keep apart.
First Edition published by MLR Press, December 2011.

4.5✨s – Sam is an FBI Special Agent, brother, son and uncle and most definitely is not interested in a relationship. Sam goes out of his way to make sure that no one gets close. He has one night stands and keeps pretty much everyone at arms length. Sam and his team are trying to catch a serial killer that is targeting gay men. It's really entertaining to read Sam. I found myself laughing more than once at his personality and antics.
Mac is gay, but because of a deal made with his family is living his life buried in the closet. Mac lives and works in Texas, but is opening a new bar in New York with his friends Braxton and Remy. The deal with his family is ending soon and Mac cannot wait to start living his life out in the open as a proud gay man. When Sam bumps into Mac at the airport and fireworks are exchanged, Mac knows that he needs to be with Sam.
I loved this story. I loved the dynamics between Mac and Sam. I loved all of the support characters in the book. Especially Logan. I would love to see Logan get his own book.
The passion between Mac and Sam is amazing. I'm actually surprised my Kindle didn't catch on fire. I enjoyed how Mac figured out how to read Sam and how to deal with him. I loved reading Sam's internal debates and how he would cave every time he saw Mac's dimples. This book ends with a cliffhanger so you'll want to move on to book 2. I know I'm looking forward to reading the next book.
Author Bio:
Author of gay romantic fiction and suspense. Taylor V. Donovan is a compulsive reader and author of gay romance and suspense. She is optimistically cynical about humanity and a lover of history, museums, and all things 80s. She shamelessly indulges in mind-numbing reality television, is crazy about fashion, and passionate about civil rights and equality for all. When she's not writing or making a living in the busiest city in the world, Taylor can be found raising her two daughters and their terribly misbehaved furry baby in their home.
Where to find the author: