RELEASE DAY REVIEW: A Day Makes by Mary Calmes

Author: Mary Calmes
Book: A Day Makes
Page/Word Count: 200 pages, 60K words
Categories: Gay Romance, Mystery & Suspense
Release Date: April 19, 2017
Publisher: Dreamspinner Press
Cover: Reese Dante
Buy Links: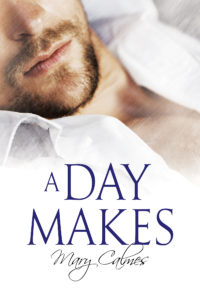 Blurb:
Mob enforcer Ceaton Mercer has killed a lot of people in a lot of different ways—he stashed the last two bodies in a toolshed belonging to a sweetheart marine researcher in an idyllic island community—but he's really not such a bad guy. Over time he's found a home of sorts, and he even learns he's found a place in the hearts of the people he works with… at least enough so that they won't put a bullet in his head because he's outlived his usefulness to the boss.
But he never thought he'd find one day could change his life, and he's about to discover how wrong he is.
Because in a single day, he meets the man who looks to be the one, the love of his life. It's an improbable idea—a man who deals in death finding love—but it's like it's meant to be. That single day gets weirder and troubles pile up, forcing Ceaton to take a hard look at his dreary life and accept that one day can change everything, especially himself. His future might be brighter than he expects—if he can stay alive long enough to find out.

4.5✨s – Ceaton Mercer was a soldier and was recruited by the mob to be an enforcer. He loves his job and his crew of men Pravi, Luka, and Marko. They've become a family, they work together, drink together and always watch each other's backs. Despite being a killer for the mob, Ceaton is a romantic at heart. He believes that one day he will find his soul mate and live happily ever after.
When Ceaton's boss sends him to be a bodyguard to a Judge's son, Ceaton is suspicious and questions everything he thought he knew about his boss and the loyalty of his men, but he goes anyway because that's what Grigor asked him to do. When Ceaton arrives at Brinley Todd's house, it's amazing.
From here the book just gets fun. It's full of action, romance and laugh out loud moments. I loved it. It felt like riding a roller coaster. I read this book in one sitting and I rarely do that, but I just couldn't put it down. Brinley or Brin was such a joy to read. He's funny, smart, and definitely knows exactly what he wants which is Ceaton and he's not going to take no for an answer.
I hope there is a second book because there are some loose ends that I would like to see tied up and I would love to read more of Ceaton and Brin's story.

About Mary Calmes: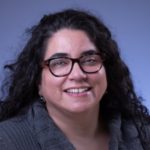 Mary Calmes lives in Lexington, Kentucky, with her husband and two children and loves all the seasons except summer. She graduated from the University of the Pacific in Stockton, California, with a bachelor's degree in English literature. Due to the fact that it is English lit and not English grammar, do not ask her to point out a clause for you, as it will so not happen. She loves writing, becoming immersed in the process, and falling into the work. She can even tell you what her characters smell like. She loves buying books and going to conventions to meet her fans.
Where to find Mary Calmes:




Other books by Mary Calmes:
[amazon_link asins='B01LYO95GA,B01MEERCW7,B01M69HU7Y,B0139K6QLE,B005CK4CXE,B01C8WSAP4′ template='ProductCarousel' store='jegbo07-20′ marketplace='US' link_id='e32376e5-24fc-11e7-a624-3f32734ded63′]