DUELING REVIEWS: Bonfires by Amy Lane

Author Name: Amy Lane
Book Name: Bonfires
Page/Word Count: 280 pages, 94K words
Categories: Gay Romance, Contemporary Romance
Release Date: March 24, 2017
Publisher: Dreamspinner Press
Cover: Anne Cain
Buy Links:





Blurb: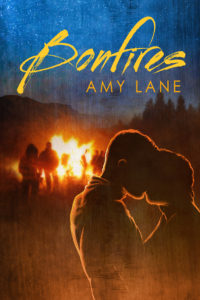 Ten years ago Sheriff's Deputy Aaron George lost his wife and moved to Colton, hoping growing up in a small town would be better for his children. He's gotten to know his community, including Mr. Larkin, the bouncy, funny science teacher. But when Larx is dragged unwillingly into administration, he stops coaching the track team and starts running alone. Aaron—who thought life began and ended with his kids—is distracted by a glistening chest and a principal running on a dangerous road.
Larx has been living for his kids too—and for his students at Colton High. He's not ready to be charmed by Aaron, but when they start running together, he comes to appreciate the deputy's steadiness, humor, and complete understanding of Larx's priorities. Children first, job second, his own interests a sad last.
It only takes one kiss for two men approaching fifty to start acting like teenagers in love, even amid all the responsibilities they shoulder. Then an act of violence puts their burgeoning relationship on hold. The adult responsibilities they've embraced are now instrumental in keeping their town from exploding. When things come to a head, they realize their newly forged family might be what keeps the world from spinning out of control.
4✨s – Bonfires really made me happy. Loved that the MCs were older, both were cautious but so ready for love. The way they were with each was priceless.

Aaron and Larx just made me smile. They were real, funny and their love story genuine. I want them as friends! Loved being in their world. Felt at times as if I was missing some big back story on all of the characters. As if there would be a BIG reveal that just never happened. To me Kellan and Isaiah's story line flt like it was just glossed over, but then it's not their story…
Loved Yoshi, Kirby and Christi, would love more of their world. A book is never long enough when you love the story and all of its characters.
4✨s –  More than the love story between two men, Bonfires is about family – those you're related to by blood and those people who make such an

impact on your life, that the bond becomes inseparable. Aaron and Larx are divorced single fathers in their 40's who are working hard to be both the breadwinner and the caregiver of their individual families.
They've kind of circled around each other for years – what with Aaron being a Deputy and Larx being a teacher – but real attraction hits Aaron when Larx starts running on the main road – shirtless. It's his civic duty to make sure he's safe, right? Total laugh out loud excuse that had me burrowing into my chair, ready for a great read and Amy did not disappoint.
There was a growing cast of characters from Aaron & Larx's mostly grown kids to other students at school, to the teachers and the sheriff. From a few minutes of page space (like the Sheriff) to stealing the show (like Kirby often did), it was an ensemble cast that made you feel like they were all family who stood strong together (save Aaron selfish oldest daughter).
Overall, an excellent read with a just few gripes from me. One, while I understand that what Aaron's oldest daughter did, does happen, it was such a footnote in an otherwise emotional and encouraging story, that it almost took some of the shine off the ending for me. Two…oh man, I'm sorry, but the Kellan and Isaiah story line…I had my hopes so so so high and then…ugh. Evette says "it's not their story," but Evette is wrong. They were in this story, so it matters. You need to fix this, Amy, now. Just…put it on your to-do list. Okay.

Author Bio: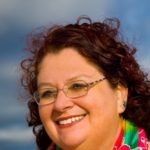 Angst and pain, Amy Lane Amy Lane has two kids in college, two gradeschoolers in soccer, two cats, and two Chi-who-whats at large. She lives in a crumbling crapmansion with most of the children and a bemused spouse. She also has too damned much yarn, a penchant for action adventure movies, and a need to know that somewhere in all the pain is a story of Wuv, Twu Wuv, which she continues to believe in to this day! She writes fantasy, urban fantasy, and m/m romance–and if you accidentally make eye contact, she'll bore you to tears with why those three genres go together. She'll also tell you that sacrifices, large and small, are worth the urge to write.
Where to find Amy Lane:






Other books by Amy Lane:
[amazon_link asins='B00PNPOQ4S,B01MU00XCA,B01N0CR9QV,B01IDRXUFI,B01KH2QIGU' template='ProductCarousel' store='jegbo07-20′ marketplace='US' link_id='31de27b5-10bf-11e7-8d2c-5b843d039615′]