RELEASE DAY REVIEW: Bringing Nicky Home by Sean Michael
Author Name: Sean Michael
Book Name: Bringing Nicky Home
Page/Word Count: 183 pages, 58K words
Categories: MM Romance, BDSM, Erotic Romance, Contemporary
Release Date: January 3, 2017
Publisher: Pride Publishing
Buy Links: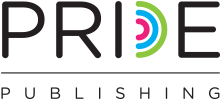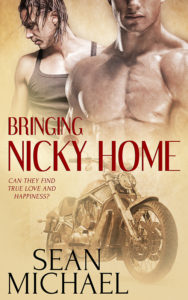 Blurb:
Can the magic Whip and Nicky found at the Gay Riders' Carnivale continue when they return to their regular lives?
With the Gay Riders' Carnivale over, Whip brings Nicky home with him to his converted warehouse condo in Ottawa with the hopes that what they started at the Carnivale will grow into something they can both live with forever.
All is going well, the two of them learning more about each other and playing hard between Whip's returning to work as an EMT and Nicky finding a job at a coffee shop.
When Nicky's former master, the abusive Dirk, steps back into Nicky's life, it threatens their very lives.
Can Whip and Nicky survive both real life and Dirk?
Publisher's Note: This book is a sequel to The Biker's Pup and contains characters from the first book. It can be read as a standalone story.

3✨s – The Biker's Pup was my first Sean Michael's book and has a permanent spot on my reread list. It's a short, sexy read that has a great combination of heat, angst, and sweet that make it impossible not to love Whip and Nicky together. We got a glimpse of them again in The Biker's Dom and it was nice to see that they were still together a year later, but I was thrilled to learn that the author had written the story of what happened right after carnival.
How can a hot vacation fling translate into a relationship? Real life intrudes immediately with Whip having to go back to work and Nicky determined to find a job so he's not seen as a charity case. Nicky also takes on a domestic role—cooking and cleaning, and trying to be the perfect pup for Whip. And of course, they are still playing hard core in the bedroom. It all comes together in a nearly seamless way until Dirk makes an appearance, determined to take Nicky back and make him pay for leaving him in the first place.
I wanted to love this book as much as the first and maybe that expectation was unrealistic. On the one hand, everything I loved about Whip and Nicky was there. On the other, they sex was…nonstop. I'd have to go back and check but it felt like every chapter, no matter how it started, ended with it. The only time it didn't was when Dirk put Nicky in the hospital and even then, he was worried he wasn't fulfilling his role of taking care of Whip.
Sex is a pivotal character in all of Sean Michael's books and a reason why I buy them. We all have those authors we go to for the sweet, the angst, the sexy, and the dirty, and we count on them to bring us what we need. Color me surprised when I started skimming the sex scenes in search of more information on how these two men were going to be a committed couple. Real relationships are more than just moments strung together by orgasms (unfortunately), but all the things that made them more than a sexy vacation fling were secondary—there but somehow muted.
Fans of the Biker's Pup will find a lot to love about Bringing Nicky Home and I know my opinion about the sex is going to be in the minority. It may not find a permanent home on my reread list, but I'm glad I read it.
Author Bio:
Bestselling author Sean Michael is a maple-leaf-loving Canadian who spends hours hiding out in used book stores. With far more ideas than time, Sean keeps several documents open at all times. From romance to fantasy, paranormal and sci-fi, Sean is limited only by the need for sleep—and the periodic Beaver Tail.
Sean fantasizes about one day retiring on a secluded island populated entirely by horseshoe crabs after inventing a brain-to-computer dictation system. Until then, Sean will continue to write the old-fashioned way.
Where to find the author: