RELEASE DAY REVIEW: Cowboys Don't Ride Unicorns by Tara Lain

Author Name: Tara Lain
Book Name: Cowboys Don't Ride Unicorns
Series: Cowboys Don't series, Book #2
Page/Word Count: 226 pages, 75K words
Categories: Gay Romance, Cowboys & Westerns
Release Date: March 22, 2017
Publisher: Dreamspinner Press
Cover: Reese Dante
Buy Links:





Blurb: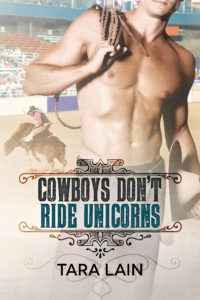 Cowboy Danny Boone—a name he made up one drunken night and has regretted ever since—harbors a big past and yearns for a small future. A short, bright career as a champion bull rider almost ended in his death when his homophobic father discovered Danny was gay. Now Danny longs for a plot of land he can build a ranch on, enough money to make up for some of the education he missed… and, secretly, a beautiful femme who likes to top—a combo rarer than a unicorn.
Then onto the guest ranch where Danny works drives San Francisco decorator Laurie Belmont, a young man so gorgeous he makes the horses gasp, and so ballsy he almost kills Danny's attacker. Laurie's trying to find his way out from under the thumb of a domineering mother, helpless father, and rich, privileged boyfriend. But no matter the attraction, their lives are worlds apart, and cowboys don't ride unicorns.

3✨s – I fear I may be in the minority with this story. I liked it. I expected and wanted to love it, but it just never happened for me. Danny and Laurie are both unique characters. But also so far out of the realm of any kind of reality, and I never felt that "click". You know the moment when the stars align, the angels sing and all is beautiful in the world? Why are they together?? They just didn't make sense. They may "see" each other, but I failed to be able to believe it.
Then there is the angsty push and pull. Have to admit I was ready to DNF for cheating. I hate cheating. Hate it. Haaaaaaate it. Fortunately both fellas were able to resist-lustful glances and tiny taste aside- making their actual union so much sweeter. Which is saying a lot with their very awkward sex scenes.
Besides the possible CheatingGate drama the story wandered, resulting in a bit of skimming for this reader. Honestly I went in with crazy high expectations. Kai and Rand set the bar at a impossibly high level, I was expecting (wishing) for another knock me off my feet story. There was growth for both men. But the connection that I had with book one never materialized with Danny and Laurie. Adored that I got an incredible bit with Kai and Rand and the kids.
In the end I liked the story. There were several awkward and hilarious moments as well as quite a few sweet ones. I enjoy Tara Lain's writing and look forward to what's to comes next.

Author Bio: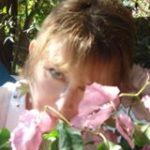 Read the Beautiful Boys of Romance Tara Lain writes the Beautiful Boys of Romance in LGBT erotic romance novels that star her unique, charismatic heroes. Her first novel was published in January of 2011. Her best-selling novels have garnered awards for Best Series, Best Contemporary Romance, Best Ménage, Best LGBT Romance, Best Gay Characters, Best Erotic Romance, and Tara has been named Best Writer of the Year in the LRC Awards. In her other job, Tara owns an advertising and public relations firm. She often does workshops on both author promotion and writing craft. She lives with her soul-mate husband and her soul-mate dog in Laguna Beach, California, a pretty seaside town where she sets a lot of her books. Passionate about diversity, justice, and new experiences, Tara says on her tombstone it will say "Yes"!
Where to find Tara Lain:




Other books by Tara Lain:
[amazon_link asins='B01MSMP73Q,B01DM27HGM,B01MEH48J1,B01MU3OI3P,B01NBWAG6L,B06XBFXFG1,B00G89PNCW' template='ProductCarousel' store='jegbo07-20′ marketplace='US' link_id='b40dad00-0ef9-11e7-bbe0-5d600af62b00′]