Author: Helena Stone
Book: Equality
Series: Dublin Virtues, Book #2
Page/Word Count: 156 pages, 58K words
Categories: Contemporary Romance, Gay Romance
Release Date: May 23, 2017
Publisher: Pride Publishing
Buy Links: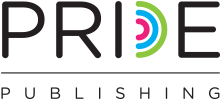 Blurb: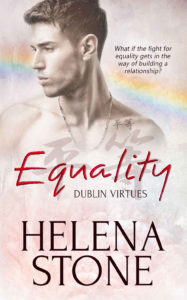 Love is love. But what if the fight for equality gets in the way of building a relationship?
Lorcan Barrett has never considered himself relationship material. After his parents made it perfectly clear they'd never welcome a partner of his into their home, he learned to love his own company and now can't imagine sharing his life with another. After a single passionate kiss with Eric Kavanagh—the night before he travels to Canada for three months—Lorcan's no longer sure he wants to be on his own. The problem is, he has no idea what sharing his life with someone else might entail.
Eric Kavanagh grew up in a loving and supportive family and had always assumed he'd end up in a committed relationship. Sure that he's found the one, Eric doesn't worry about the fact that Lorcan has no experience when it comes to love and relationships. They are good together, so what could possibly go wrong?
When both men get involved in the marriage equality referendum in Ireland, it appears to bring them even closer together, until Lorcan's insecurities get the upper hand and he shuts Eric out. Will the fight for a Yes vote cost them their relationship, or will they be able to find a balance between the love they share and the need for equality?

4✨s – We first meet Lorcan and Eric in the first book of this series, Patience. Lorcan is Troy's best friend and Eric is Xander's best friend. There is a peek at what may come at the end of Patience and I was looking forward to reading Lorcan and Eric's story.
Eric is returning to Dublin after three months in Canada for work. He and Lorcan shared a very passionate kiss right before he left, but neither man is sure of how the other feels after three months have gone by. Lorcan and Eric talked all the time and are both hopeful the feelings are still there, but only time will tell.
After the first kiss is out of the way, Eric and Lorcan embark on feeling their way through a relationship, something that Lorcan has never tried before. At the same time, both men are actively involved in campaigning for the Yes Vote for Marriage Equality. There are ups and downs as Lorcan figures out how relationships work, but Eric has enough patience and love to help guide Lorcan through.
I enjoyed this book. I loved the return of Troy and Xander. The Marriage Equality storyline is near and dear to my heart as I campaigned for years in Florida to get it passed. I thought Lorcan's way of navigating through a new relationship was very realistic especially for someone who has never been involved in a relationship. What I didn't like about this book is the writing felt kind of stale to me. It didn't give me the feels that I had hoped it would and that I got from Patience. Reading it, for me, was like having the story told in a monotone voice. Otherwise, this is a good addition to the Dublin Virtues Series.
Author Bio: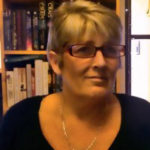 Helena Stone can't remember a life before words and reading. After growing up in a household where no holiday or festivity was complete without at least one new book, it's hardly surprising she now owns more books than shelf space while her Kindle is about to explode.
The urge to write came as a surprise. The realisation that people might enjoy her words was a shock to say the least. Now that the writing bug has well and truly taken hold, Helena can no longer imagine not sharing the characters in her head and heart with the rest of the world.
Having left the hustle and bustle of Amsterdam for the peace and quiet of the Irish Country side she divides her time between reading, writing, long and often wet walks with the dog, her part-time job in a library, a grown-up daughter and her ever loving and patient husband.
Where to find Helena Stone:






May's Blog Contest:
Leave a comment for an entry into a contest to win a $25 Dreamspinner Gift card. Every comment left on a blog post in May will equal one entry, so comment often!