RELEASE DAY REVIEW: Finnegan's Promise by Carol Lynne

Author: Carol Lynne
Book: Finnegan's Promise
Page/Word Count: 114 page, 42K words
Categories: Gay Romance, Contemporary Romance
Release Date: July 18, 2017
Publisher: Pride Publishing
Buy Links:




Blurb: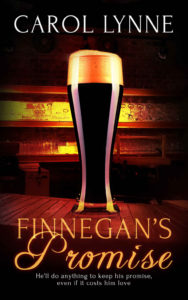 How much will it cost Fin to keep his promise?
During the off-season, professional football player Calder Finnegan returns to Boston to help run his estranged father's pub. Little did he know he'd find the love of his life in the pub's bartender, Mick Sullivan. Fin soon discovers his father has only weeks to live. All his hopes of getting to know the man who always seemed too busy to be a father are dashed. With Mick's help, Fin begins the healing process between father and son and through this some of Mick's wounds are healed as well. When Fin makes a deathbed promise to his father, he'll do anything to keep that promise. Even if it costs him his lover and his career.
Publisher's Note: This book has previously been released elsewhere. It has been revised and re-edited for re-release with Pride Publishing.

3.5✨s – This book has instant insta-love. Like eyes meet, hard ons arise and boom they can't stand to be apart. With secret health issues, secret identities and a football player beyond deep in the closet what could possibly go wrong? The sex was ok, nothing too crazy or memorable. Again both Fin and Mick are swept away on the boat of love and they both say it's just a fling yet way too many emotions are floating about.
These two amazingly lonely, beautiful men find in each other what promises to be a love for the ages. I can't lie, there were many tears when Fin said goodbye to Sean.
I wish there had been more of a relationship buildup for Mick and Fin. I get the feeling that Sean knew they'd be perfect together, but it was mostly done off the page.
The end, oh the end, was so full of sweet, sweet cheese, just cheestastic. Yet I sighed and smiled cheering along for their HEA.
About the Carol Lynne: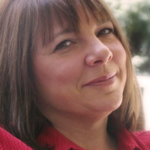 An avid reader for years, one day Carol Lynne decided to write her own brand of erotic romance. While writing her first novel, Branded by Gold, Carol fell in love with the M/M genre. Carol juggles between being a full-time mother and a full-time writer. With well over one hundred releases, one thing is certain, Carol loves to keep busy writing sexy cowboys, shifters, bodyguards, vampires and everything in between. Although series books are her passion, Carol enjoys penning the occasional stand-alone title.
As founder and President of GRL Retreat, Inc., Carol helps organize the annual GayRomLit Retreat. Now in its sixth year, GayRomLit is an annual retreat that brings together the people who create and celebrate LGBT romance for a one-of-a-kind, must-attend gathering of dynamic, informal, and diverse fun.
Where to find Carol Lynne: