RELEASE DAY REVIEW: Kissing Lessons by Susan Laine

Author: Susan Laine
Book: Kissing Lessons
Series: Before…and After, Book #2
Page/Word Count: 81 pages, 25K words
Categories: Gay Romance, Contemporary Romance
Release Date: April 26, 2017
Publisher: Dreamspinner Press
Cover: AngstyG
Buy Links:





Blurb: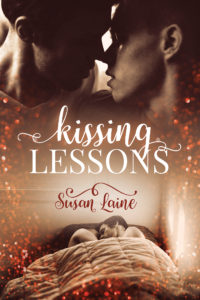 A kiss is just a kiss. It doesn't have to mean anything. Does it?
At seventeen, Merry's never been kissed. Since he doesn't want to disappoint his prom date, he asks his more experienced best friend, Boone, for some pointers. Surprisingly, Boone agrees to give him a hands-on lesson.
But they have no idea what they're getting into.
They explore hundreds of ways to make out, but somehow it isn't enough. A week later, they're back together for another session. This time things go further than either of them planned, and their relationship becomes awkward and uncomfortable.
Have they learned enough to salvage their friendship and help it evolve? Their lessons have come to an end. They can either part ways forever… or share a true love's kiss.

5✨s – I loved this novella. LOVED it. The well-developed characters, their friendship, the actual lessons. Completely full of smiles and sweet happiness, even when there is some confusion between the characters they actually TALK and work it out. The premise is strange but sweet. Of course you'd ask your best friend to teach you to kiss. Even if he is a dude. And you are a dude. Yet that is the kind of friendship Boone and Merry have, and damn do the sparks fly. This novella was everything I remember about my first kiss and first love. Who also turned out to be my forever love. Le sigh

About Susan Laine: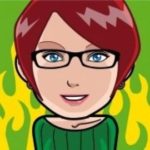 Like Kathleen Turner's romance novelist said in the movie Romancing the Stone: I'm a hopeful romantic.
Susan Laine is an award-winning, multi-published author of LGBTQ erotic romance. Susan lives in Finland, where summers are wet and winters long. Thankfully, she's kept plenty warm by the spark for writing, which kindled when Susan discovered the sizzling hot gay erotic romance genre.
Trained as an anthropologist, Susan's long-term plan is to become a full-time writer. Susan enjoys hanging out with her sister, two nieces, and friends in movie theaters, bookstores, and parks. Her favorite pastimes include listening to music, watching action flicks, eating chocolate, and doing the dishes while pondering the meaning of life.
Where to find Susan Laine: