RELEASE DAY REVIEW: Skim Blood and Savage Verse by Angel Martinez

Author Name: Angel Martinez
Book Name: Skim Blood and Savage Verse
Series: Offbeat Crimes, #3
Page/Word Count: 137 pages, 47K words
Categories: Gay Romance, Fantasy/Paranormal/Sci-Fi
Release Date: April 4, 2017
Pride Publishing: Pride Publishing
Buy Links: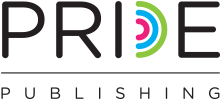 Blurb: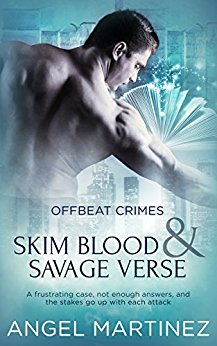 Words damage more than just feelings as Carrington hunts feral books menacing the city.
When a ferocious book attacks Carrington at his own birthday party, he believes it's an isolated incident. But similar books soon pop up all over town, menacing innocent people with harsh bits of poetry and blank verse that deliver damaging physical blows. It's a frustrating case with too many variables and not enough answers, and the stakes go up with each attack.
With the help of his misfit squad mates at the 77th and the public library's Rare Books Department, the missing pieces decrease but not Carrington's vexations. His commanding officer rakes him over the coals at the beginning of every shift. His police partner has lost patience with what she sees as his delusional relationship choices and his inability to pick the right man in a vast field of two. City Hall demands that the books be stopped immediately. It's enough to put a nutritionally challenged vampire off his skim blood.

4✨s – As a firm believer in the power of words, the premise of a story about ferocious books that attack by physically throwing their words at someone was hard to resist. That, and I'm a full convert into the Offbeat Crimes series. They are a bit of romantic suspense with a fantasy/paranormal twist, and they don't take themselves too seriously. Or at all seriously. The eclectic cast of characters includes a ghost that makes terrible coffee, a sentient leather jacket who falls in love with a pea-coat, and a vamp…just to name a very small few.
Carrington is a vampire with a less-than-understanding family. They arrange a midday outdoor birthday party for him and despite covering up to the best of his ability, the sun soon takes it's toll and with the help of his partner, he retires to the library where he's attacked by a book. What they hope is an isolated incident turns into a full blow serial crime and the clock is ticking to figure out what or who is behind the attacking books. Along the way, Carrington meets two men. One he's certain isn't for him and the other his partner knows isn't for him. Carrington has a long history of poor relationship choices, so it stands to reason which direction he went in first.
Overall, this was an enjoyable read from the point of view of solving the case and seeing the squad from the 77th, but instead of the balance I felt in the first two books, the romance was just a step above a side note. By the time it comes together, it seemed rushed and while it was exactly who I was rooting for, it left me unsatisfied and in need of more. Maybe a novella for them and another for LJ and Pea-Coat are in the works?
About Angel Martinez: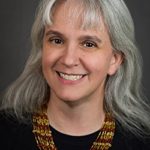 The unlikely black sheep of an ivory tower intellectual family, Angel Martinez has managed to make her way through life reasonably unscathed. Despite a wildly misspent youth, she snagged a degree in English Lit, married once and did it right the first time, (same husband for almost twenty-four years) gave birth to one amazing son, (now in college) and realized at some point that she could get paid for writing.
Published since 2006, Angel's cynical heart cloaks a desperate romantic. You'll find drama and humor given equal weight in her writing and don't expect sad endings. Life is sad enough.
She currently lives in Delaware in a drinking town with a college problem and writes Science Fiction and Fantasy centered around gay heroes.
Where to find Angel Martinez:




Other Skim Blood and Savage Verses by Angel Martinez:
[amazon_link asins='B01I1VPHU2,B01K4WX2MQ,B01N94IANH,B01MDR1ODM,B00HX1T92E' template='ProductCarousel' store='jegbo07-20′ marketplace='US' link_id='74c8b408-1939-11e7-b878-3b148e4bdbc7′]