SERIES SPOTLIGHT: Dublin Virtues by Helena Stone

Book Name: Patience, Book #1
Blurb: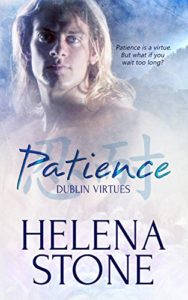 Patience is a virtue. But what if you wait too long?
While Xander Ekman's dream of becoming a successful artist has come true, his love life has gone from bad to worse. Sick of the endless string of one-night stands, he accepts the challenge when his best friend, Erik, bets him that he can't be celibate for a month. Now all he needs is a reminder to keep his distance in the heat of the moment.
Troy Moriarty doesn't have time for love. He's too busy trying to keep his recently opened tattoo parlor afloat. Besides, ever since the man who was supposed to be his business partner abandoned him to run the shop on his own, he has a hard time trusting others.
When Xander turns to Troy for a tattoo that will remind him to be patient, the attraction is instant. But faced with Xander's month of celibacy, Troy's trust issues, and a nemesis lurking in the background, their relationship may be doomed before it has a chance to begin.
Dawn's Review: http://wp.me/p5wi3H-1AI
Buy Links: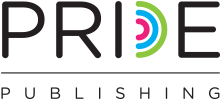 ---
Book Name: Equality, Book #2
Blurb: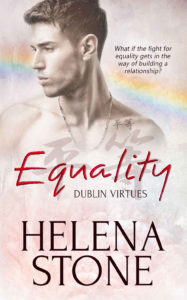 Love is love. But what if the fight for equality gets in the way of building a relationship?
Lorcan Barrett has never considered himself relationship material. After his parents made it perfectly clear they'd never welcome a partner of his into their home, he learned to love his own company and now can't imagine sharing his life with another. After a single passionate kiss with Eric Kavanagh—the night before he travels to Canada for three months—Lorcan's no longer sure he wants to be on his own. The problem is, he has no idea what sharing his life with someone else might entail.
Eric Kavanagh grew up in a loving and supportive family and had always assumed he'd end up in a committed relationship. Sure that he's found the one, Eric doesn't worry about the fact that Lorcan has no experience when it comes to love and relationships. They are good together, so what could possibly go wrong?
When both men get involved in the marriage equality referendum in Ireland, it appears to bring them even closer together, until Lorcan's insecurities get the upper hand and he shuts Eric out. Will the fight for a Yes vote cost them their relationship, or will they be able to find a balance between the love they share and the need for equality?
Dawn's Review: http://wp.me/p5wi3H-1H3
Buy Links: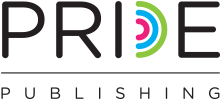 ---
Book Name: Renewal, Book #3
Blurb: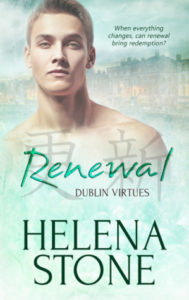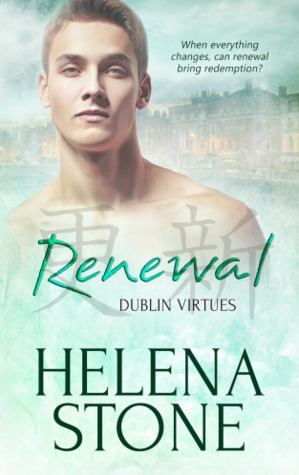 When everything changes, can renewal bring redemption?
Shane Boyle left Dublin for America, burning most of his bridges, certain his future lay in Florida. When a family crisis forces him back to the city he grew up in, he knows his life will never be the same again. With his sister close to death, his mother and five-year-old nephew Danny need him not just to be around but also to be the rock they can depend on. Torn between panic about his new responsibilities and despair at his impending loss, love and a relationship are the last thing on his mind.
Chris Anderson left Australia for Dublin ten years ago with no intention of ever going back. For reasons he can't explain, even to himself, he hasn't been in a relationship for almost as long as he's been in Ireland. Now thirty-five years old, he wonders what happened to his dream of a lasting bond and a family to call his own.
When Shane and Chris hook up one night in a pub, neither knows that the next day they'll meet again, this time as colleagues in a tattoo parlour. Chris has no idea about Shane's dodgy past and Shane can't figure out the mountain of a man who refuses to take no for an answer. Having to reinvent his whole life is only the start of Shane's process of renewal. Will Chris turn out to be his savior or his downfall?
Dueling Review: http://wp.me/p5wi3H-1NR
Buy Links: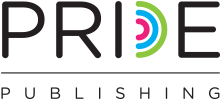 ---
About Helena Stone: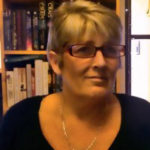 Helena Stone can't remember a life before words and reading. After growing up in a household where no holiday or festivity was complete without at least one new book, it's hardly surprising she now owns more books than shelf space while her Kindle is about to explode.
The urge to write came as a surprise. The realisation that people might enjoy her words was a shock to say the least. Now that the writing bug has well and truly taken hold, Helena can no longer imagine not sharing the characters in her head and heart with the rest of the world.
Having left the hustle and bustle of Amsterdam for the peace and quiet of the Irish Country side she divides her time between reading, writing, long and often wet walks with the dog, her part-time job in a library, a grown-up daughter and her ever loving and patient husband.
Interview with Helena Stone:
As an author myself, I know inspiration is everywhere and can strike at the most inopportune moments (like in the shower, when you don't have anything to write with!). So, what was the inspiration behind the books in the Dublin Virtues Trilogy? Three books, therefore three answers:

Patience was inspired by a picture I saw only. I'd share it but since I don't own the image and don't know who does, I'd better not. The picture shows a man sitting in a shower stall looking sad and deflated, and thus Xander was born.

Equality, as the title implies, was inspired by the Marriage Equality Referendum which took place in Ireland two years ago. While the run up to the actual vote was somewhat stressful, the whole process and especially the ultimate outcome were a thing of wonder I wanted to share with others.

Renewal was more or less the result of the previous two book, a logical conclusion, so to speak. But one of the two MCs is very much based on somebody close to me. And that's all I'll say.

What is your writing process? (i.e. plotter or panster, explain) I'm a pantser. I'd love to plot, and do occasionally try to plot before I start writing but every single time I find the story moving off plot in a completely different direction before I've written the first two chapters. I still hope to maybe one day figure out how to plot a story from start to finish and then stick to the idea while writing, but today is not that day.
What is the hardest part of that process for you? The thing I find most difficult while pantsing is the relentless urge to just keep on going because I'm afraid the vague ideas floating in the back of my head won't be there anymore when I start again after a break. At the same time, those floating ideas tend to be so vague that just taking a few notes before stopping for the day is often not possible. I'm slowly learning that good ideas usually stick around, but that's hard to remember in the moment of having to decide to stop.
There's a big leap a writer takes from putting words down on paper for the love of it and actually publishing those words for public scrutiny. What was that journey like for you? I've shared this story before, but there's no harm in doing so again. Me becoming a published writer almost happened by accident. In October 2014 I was chatting with friends on Twitter and asked a random question: 'Do you think it's true that every person has at least one novel in them?' My friends, some of whom were published authors jumped on that question and more or less instructed me to do NaNoWriMo that November. Convinced I'd probably come to the end of my words before I'd written three chapters I started typing only to have about 60k words before November had turned into December. And the rest, as they say, is history.
What one piece of advice would you give an aspiring writing considering that leap for themselves? Read my answer to question #4 and then just do it. Thinking about writing will only make it seem more daunting. You won't know if you have it in you until you try. And, NaNoWriMo is a wonderful motivational instrument to get and keep you going.
What can readers expect from you next? I have plans for a story which will be set in Amsterdam and will feature one Irish and one Dutch MC. I have an M/F BDSM story almost finished, although I haven't decided what I'll do with it once I'm done yet. And I have vague-ish ideas for various other MM stories. So, right now I can't promise anything concrete, but I have a suspicion the Amsterdam story is going to be next.
5 Fun Quickies
Favorite curse word: Feck (Well, of course it is. I live in Ireland J)
You're auditioning for American Idol, what's your song?: Angels (Robbie Williams) because it saw me through some very tough times)
Over or under (toilet paper, of course): Over. End of.
Weapon of choice: (field) Hockey stick (Don't ask, I'll plead the fifth).
Evil mastermind, easily convinced partner in crime, or innocent bystander: Either Evil of Innocent. Never Easily Convinced though.
Where to find Helena Stone: