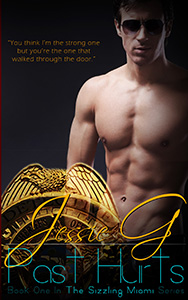 Abandoned by his mother and raised by a judgmental, homophobic father on the unforgiving streets of Overtown, Davin Monroe knows a lot about survival and little about love.
As heir to the family business, Alaric Bennett's innate strength makes him the pillar upon which the family problems fall but leaves him emotionally abandoned by those that need him.
One chance meeting and five beautiful years together do not prepare them for the dark, depraved jealousy threatening their hard earned happiness.
Now a killer has forced Detective Monroe to face the past and the only man his heart has ever wanted. With only one shot at redemption, Alaric is determined to uncover to truth and bring his lover home.
When discovering the one secret that has kept them apart for eight years unravels an entire hidden life, can Alaric and Davin survive the revelations that follow?
Looking for the French translation? Click here
Signed Books
You can now order signed books through my Facebook Shop (US Customers). International customers should email me at jessieg@jessiegbooks.com. Want a signed e-book? Request a personalized message from me on the ebook of your choice to receive an email with links to download a PDF (NOOK, iBooks, etc.) or have it sent directly to your Kindle.
Bonus Content
Free Short Story: A Sizzling Christmas Miracle (Christmas 2014)
#13Months13Scenes: A Sizzling Christmas Miracle Pt. 2 hosted by Kathy Mac Reviews (Christmas 2015)
#PatreonExclusive: The Next Big Step – A look back at a younger Ric & Davin (January 2017 – Subscription)
Teasers