Amazon FR | Amazon CA | Amazon US| KOBO | Createspace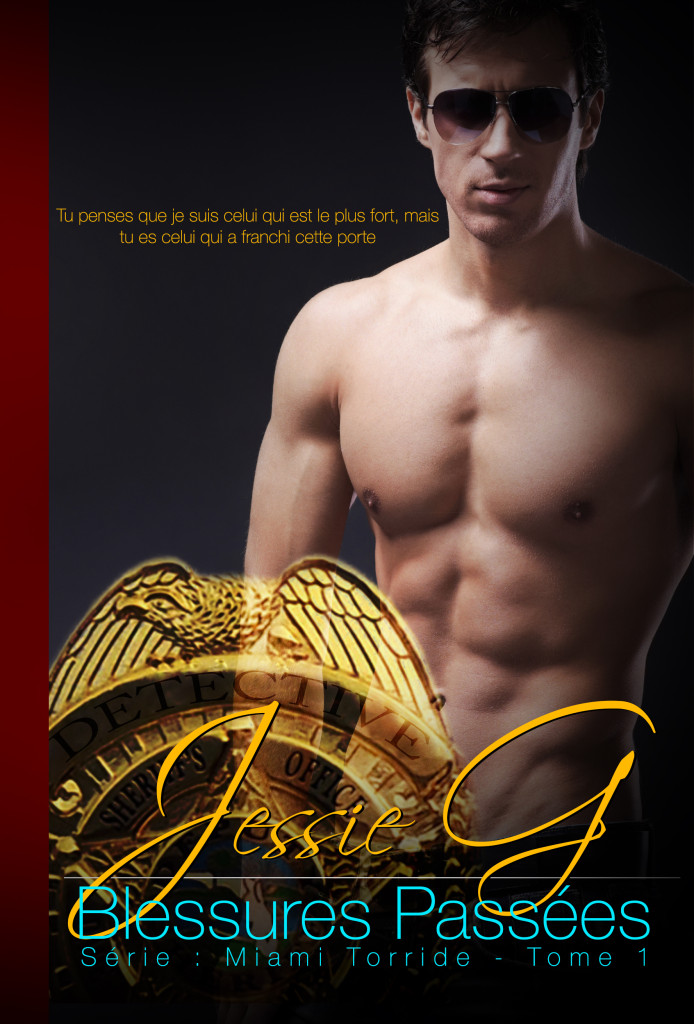 Translated by Benedict Girault at
Men Over the Rainbow
Abandonné par sa mère et élevé dans les rues impitoyables d'Overtown par un père homophobe et toujours prompt à critiquer, Davin Monroe en sait beaucoup sur la survie et peu sur l'amour.
En tant qu'héritier de l'entreprise familiale, la force innée d'Alaric Bennett fait de lui un pilier sur lequel reposent les problèmes familiaux, mais qui le laisse émotionnellement abandonné par ceux qui ont besoin de lui.
Une rencontre fortuite et cinq merveilleuses années ensemble ne les ont pas préparés à la jalousie sombre et dépravée qui menace leur bonheur durement gagné.
À présent, un tueur force le Détective Monroe à faire face à son passé et au seul homme que son cœur a toujours désiré. Avec une seule chance de rédemption, Alaric est déterminé à découvrir la vérité et ramener son homme à la maison.
Alaric et Davin survivront-ils aux révélations qui suivront la découverte du seul secret qui les a séparés pendant huit ans, faisant s'effondrer une vie entière de secrets.
Amazon FR | Amazon CA | Amazon US | KOBO | Createspace
Livres signés
Vous voulez une version papier de Blessures Passées, mais ne pouvez pas vous rendre à une séance de dédicaces ou à un salon ? Commandez-le directement auprès de moi, pour 15 Dollars (juste 1.50 dollar de plus que sur Amazon pour une version non dédicacée) et je vous en enverrai un avec quelques goodies pour aller avec. Pour la livraison : vu que cela vient des Etats-Unis, cela peut prendre deux à trois semaines, cela dépendra du fait si j'ai un livre disponible en stock ou non. Les livraisons internationales prendront plus longtemps, davantage lié à un problème de douanes, qu'à un problème de stockage, malheureusement.
Reviews
Below are translated reviews on the French Edition of Past Hurts. I didn't want to change their words for the sake of English grammar.
« An addictive story that takes guts and makes us want to do ourselves justice. A sublime writing which resulting in a difficult investigation but absolute accuracy. » – L'Encre des Livres

« A force emanates from this book, a power that we make us feel like we can believe and do everything for love… A breathtaking history, an intense and sustained investigation that will have you glued to each single page, all the story along. » – Ganesh, Bite Me If You Can

« The investigation is done well, it mixes very cleverly the reconstruction of this love that has been lost along the way. An investigation that will go from discovery to horrors. The pace is throughout the novel, you are caught in this story, for this couple so brave, so strong. They will each manage to ignore the tragedies of the past. Together, they are one, they argue, talk and let themselves be seen like they really are. » – TM, Mix de Plaisirs

« The author, with a pen addictive, frank, with the right words, full of delicacy, without pretense, managed to serve a story, with delicate themes, downright painful without hitting us with horror on creepy things slope. .. It's a must read and a writer to follow very closely. » – Plum Kreole, The Librairy World

« Terrence that I'm unable to hate totally, amazing as it may seem, but it must be said that the author was able to put characters both nor all white or black either, each one with their share of light and shadow, who all commit mistakes and still try to advance. » – Ysaline, Le Boudoir Écarlate