AUDIO REVIEW: Twisted and Tied by Mary Calmes
Author: Mary Calmes
Book: Twisted and Tied
Series: Marshals, Book #4
Length: 8 hrs and 59 minutes
Categories: Gay Romance, Mystery & Suspense
Release Date: July 16, 2018
Publisher: Dreamspinner Press
Narrator: Tristan James
Cover Artist: Reese Dante
Buy Links:




Blurb:
Deputy US Marshal Miro Jones finally has everything he ever wanted. He's head-over-heels in love and married to the man of his dreams, his partner Ian Doyle, he's doing well at work, and all his friends are in good places as well. Things are all tied up nicely… until they're not.
Change has never been easy for Miro, and when situations at work force the team he's come to depend on to break apart, and worst of all, his and Ian's individual strengths put them on two separate paths, he's pretty certain everything just went up in smoke. But before he can even worry about the future, his past comes for a visit, shaking his world up even more. It's hard to tell what road he should truly be on, but as he learns some paths are forged and others are discovered, it might be that where he's going is the right course after all. If he can navigate all the twists and turns, he and Ian might just get their happily ever after.
---

4✨s – This one is kind of hard for me to write as whenever anyone asks for a recommendation, in pretty much all situations on I'll give is the Marshalls series. I love reading it and listening to it. Miro and Ian are two of my favourite characters along with the family that they have built around them. However, for me this book just didn't quite hit the spot that I have experienced in the previous three. In the beginning we have several flashback scenes which, while helping to build a story, for me got a little confusing. It is great reading how Miro and Ian are moving forward together after the changes and events that they've both gone through so far in their story. We still hear from all of Miro's "family", the girls – Aruna, Min, Janet and Katherine – as well as the guys from the Marshall's office. The support and friendship that they are surrounded by is fantastic and written in such ways that the interactions are so real! Conversations that you could imagine having with your friends, making jokes, doing whatever you can for them in times of need. Miro and Ian both show off their best selves in their jobs doing what they were born to do, made even better with Cage showing such trust in what they're capable of. Cage is such a man of mystery, finding out little bits now and then and Miro's complete trust in the man makes him an integral part of their story. In this story we have major lows along with highs but Mary writes everything so well. Drawn into the story, wanting to know what's coming up, trying to anticipate and it always being better than what I can imagine. Personally the end fell a little flat for me and I'm hoping for a book 5 to follow the men on their next steps of their journey both separately and together, especially with how much has gone on in this book! I do recommend this book, there are only a couple of parts that didn't work for me but overall this is yet another great outing for the Marshalls. I would definitely say you need to have read the previous books because of certain plot continuations. Narration – Tristan James has done fantastic work across the whole of the Marshall series. The voice he gives to Miro feels true and everything comes across full of thought and emotion, especially when it's about Ian. We are given different voices for different characters and a lot of highly charged scenes, full of anger, love, shock and understanding. The part that takes away a star is his Tristan's portrayal of Ian. Normally strong, stoic and gruff, his accent seems to go through changes throughout the book, making his voice stand apart from what we're used to. It doesn't detract enjoyment from the rest of Tristan's narration but as a big fan of the series, it's just something that stood out for me.

About Mary Calmes: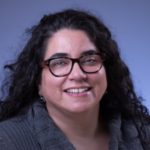 Mary Calmes lives in Lexington, Kentucky, with her husband and two children and loves all the seasons except summer. She graduated from the University of the Pacific in Stockton, California, with a bachelor's degree in English literature. Due to the fact that it is English lit and not English grammar, do not ask her to point out a clause for you, as it will so not happen. She loves writing, becoming immersed in the process, and falling into the work. She can even tell you what her characters smell like. She loves buying books and going to conventions to meet her fans.
Where to find Mary Calmes: