BLOG TOUR: 6 Days to Get Lucky by LE Franks

Author Name: LE Franks
Book Name: 6 Days to Get Lucky, A Nick Valentine Story, Book #2, Series should be read in order
Release Date: March 2, 2016
Pages or Words: 72,000 words
Categories: Contemporary, Gay Fiction, Humor, M/M Romance, Romance
Publisher: Wilde City Press
Cover Artist: Wilde City Press




Today I'm very lucky to be interviewing LE Franks author of 6 Days To Get Lucky. Hi LE, thank you for agreeing to this interview. Tell us a little about yourself, your background, and your current book.
Give us an interesting fun fact or a few about your book or series:When I started writing the first book in the series, 6 Days to Valentine, I had no idea where it was set beyond a vague general part of the country. One of my readers helped me narrow it down (based on some specifics like the size of the town with a university) to Mufreesboro, TN. Fast-forward to Lucky – one of the key elements I wanted include in this story was an Irish hurling team visiting Nick's bar under the premise that they're traveling around the US playing exhibition matches to promote the sport. When I started looking up hurling clubs in the US it turns out Murfreesboro is one of the few campuses nationwide that actually has a hurling team so it was a happy coincidence that I was able to use the Wolfhounds in this story.
How did you come up with the title of your book or series? Hah! If only I'd known… 6 Days made perfect sense for the original novella concept – now it's an interesting writing problem to follow for the rest of the series, which will explore the development of the relationship between Nick & FatBoy over the course of a single year using holidays as markers in time. The next book planned is 6 Days to Get Away – which has Nick planning a summer vacation.
Have you ever given one of your characters the personality of someone you know? No not directly, though my current wip The Art of Pie will have many autobiographical elements – for example the great uncle is loosely based on my grandfather.
What do you think makes a good story? Great characters that you torture relentlessly.
What does your family think of your writing? They're all very supportive. My dad (retired Presbyterian minister) was my first beta on 6 Days to Valentine.
Blurb:
Mixologist Nick Valentine never thought love was in the cards, but after a scorching Valentine's Day kiss from bouncer Davis "FatBoy" Newman, he's beginning to think it's possible. After four weeks of dry spell, Nick's losing patience—it's time FatBoy stop acting the gentleman and just throw him over the bar or Nick may just change his mind.
All FatBoy wants is a shot at winning Nick's heart. As long as meddling bosses, an Irish hurling team and a bar riot don't ruin his chances forever, he might just get lucky and take the man of his dreams, home.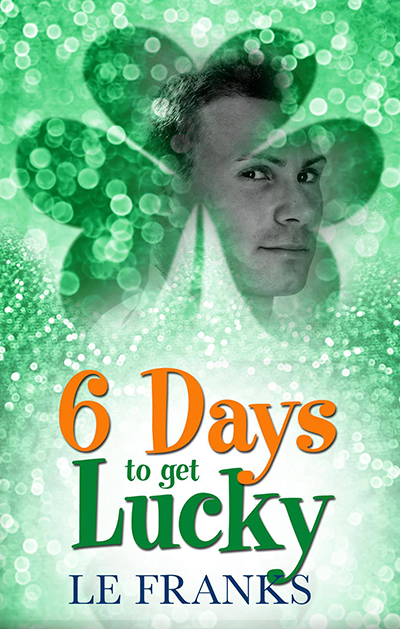 Excerpt:
Reaching across the empty bed next to me, I rode out the last waves of my dream alone. I could still feel his phantom kiss on my lips and the sensation of a hand stroking along my thigh.
The rest of it was just a blur of emotions and sticky residue on my sheets—though I could guess at it without much effort. FatBoy Newman had been a specter haunting me at work so it was no great leap to assume he'd shouldered his way into my dreams as well.
In fact, he was at the root of my problem: I'd been having a hell of a dry spell.
Four weeks of near misses had done nothing but stoke my bad mood and turn my balls a lovely shade of indigo that matched my jeans…
Four weeks of dashed hopes…
Four weeks since the most romantic kiss of my life…
Four weeks of nothing.
Fuck the South and its mythology of the Southern Gentleman—if FatBoy Newman didn't stop treating me like a delicate flower and throw me up against a wall soon, I was going to explode.
It was six days until St. Patrick's Day, and FatBoy had until then to make his move, or I was moving on.




Meet the author:
LE Franks lives in the SF Bay area and writes M/M Romance in a unique mix of humor and drama with enough suspense to produce fast paced stories filled with emotion and passion and featuring characters that are quirky and complicated and sometimes a little bit dark. LE Franks is a best selling author and finalist for 2013 & 2014 Rainbow Awards. Her books are available through her publishers at MLR Press, Dreamspinner Press and Wilde City Press and Pride Publishing and online bookstores.






Tour Dates & Stops:
7-Mar:
My Fiction Nook
,
Book Lovers 4Ever
,
BFD Book Blog
,
Happily Ever Chapter
8-Mar:
Bayou Book Junkie
,
Alpha Book Club
,
MM Good Book Reviews
,
Love Bytes
9-Mar::
Scattered Thoughts & Rogue Words
,
V's Reads
,
Elisa – My Reviews and Ramblings
,
Jessie G. Books
,
Two Chicks Obsessed With Books and Eye Candy
,
Open Skye Book Reviews
10-Mar:
A.M. Leibowitz
,
Divine Magazine
,
Molly Lolly
11-Mar:
Full Moon Dreaming
,
Wicked Faerie's Tales and Reviews
,
Havan Fellows
,
Inked Rainbow Reads
Rafflecopter Prize: 6 Days to Valentine e-book & $5 Wilde City gift card for three total winners
a Rafflecopter giveaway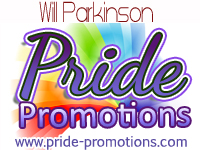 ---
Want to win a $5 gift card to Amazon, B&N, or ARe?
Then help me show these authors some love by leaving a comment below.
1 winner picked monthly, cannot have won in the past 12 months.