BLOG TOUR: A Little Bit Like Love by Brooke Blaine

Author: Brooke Blaine
Book: A Little Bit Like Love
Series: South Haven, Book #1
Page/Word Count: 278 pages
Categories: Gay Romance, Contemporary Romance
Release Date: July 25, 2017
Cover:
Buy Links: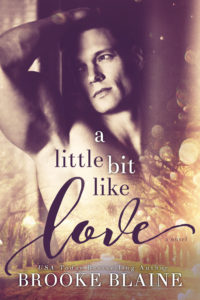 Blurb:
What if you had everything in the world you wanted…except the man you'd left behind?
Jackson Davenport, the charismatic, strait-laced heir to the Davenport fortune, has a secret. One he's been hiding since he graduated from South Haven all-boys academy—and that secret's name is Lucas.
When a work trip takes Jackson back to his old stomping grounds, memories of the year he shared with Lucas come crashing to the surface. With growing pressure from his father to settle down and take over the family business, Jackson knows he's on borrowed time, and sets out to find the free-spirited daredevil he once knew.
But Lucas isn't the same man he was eight years ago.
One night. A shattered heart. And an endless parade of nameless faces. Lucas Sullivan is South Haven's ultimate playboy, a reputation he's honed since the only boy he ever loved left without a trace. To the world, he's brash and confident, an in-demand artist who spends his days designing one-of-a-kind pieces and his nights as king of the downtown scene.
Many have tried and failed to get past the barrier he's carefully constructed, but it's the shy, studious boy he once coaxed out of his shell who still haunts him.
Maybe it was a mistake. Maybe it was lust. Or maybe…it was a little bit like love.
Excerpt:

4✨s – Jackson Davenport….sounds like such a pompous name lol I was not sure I was going to like him. He seemed like every rich boy that couldn't go against his daddy, trope I've ever read. Ooooh how wrong I was. I mean, technically I wasn't, because that did happen, but it wasn't the way I thought it was. Jackson has a very manipulative dad.. you will not like him.
See, Jackson was at a very prestigious all-boys school where he meets Lucas. Lucas was a loner, because he was very much alone after losing his parents, but Jackson saw him and befriended him from the beginning, which turned into something so much more. Of course, with a homophobic, greedy father; they get separated in the worst way, causing long-lasting repercussions for both of them.
Jackson stayed under his dad's thumb, having no life of his own but only what his dad allowed and pushed at him. I never understood that, I still don't… how a grown up can let someone micromanage their life like he does. It was the only thing I didn't like…. but, duh… I knew it was part of the story.
Now, Lucas… my heart hurt for him.. he was so in love with Jackson and he just up and left. His life went out of control after that, as it would…he was heartbroken. Eight years later and he's very well known in his neck of the woods for being a playboy…. Love em and leave em, nobody more than once… he won't risk getting close to anyone ever again… Jackson taught him not to, because he loses everyone he loves.
Now, back in town on business, he can't believe his luck when he overhears two guys talking about the sex-god that is Lucas over breakfast. Scared but willing to risk it, he goes to find him later that night. … And boy does he… I hated the resentment and hurt feelings in the beginning, but I could understand it, 100%. Things go wrong and fate pushes them back together, as secrets get told and lies from a deceitful father come out… they realize the time they spent apart may not have been their fault at all.
I loved both of these guys, but not as much as I loved them together. I found myself rooting for them hard core, because they deserved to be happy, both of them. There were a couple times I wanted to gut punch both of them at least once, but… they worked it out in the end and we get the satisfaction of karmic justice and a happily ever after… what could be better than that?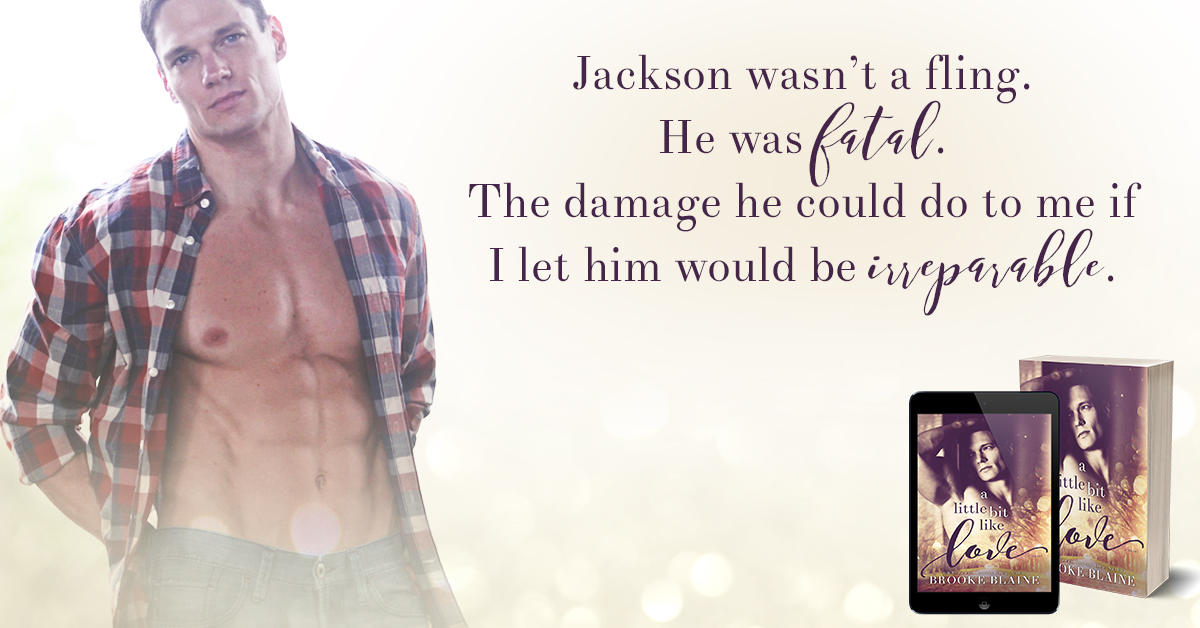 About Brooke Blaine:
You could say Brooke Blaine was a book-a-holic from the time she knew how to read; she used to tell her mother that curling up with one at 4 a.m. before elementary school was her 'quiet time.' Not much has changed except for the espresso I.V. pump she now carries around and the size of her onesie pajamas.
She is the author of Flash Point, a romantic suspense standalone, as well as the co-author of the erotic series, A Desperate Man, with Ella Frank. The latter has scarred her conservative southern family for life, bless their hearts. Licked, a romantic comedy, will be released November 11th, 2015 and is the first in the L.A. Liaisons series.
If you'd like to get in touch with her, she's easy to find – just keep an ear out for the Rick Astley ringtone that's dominated her cell phone for ten years.
Where to find Brooke Blaine: