BLOG TOUR: Blueprint by RJ Jones
Author Name: RJ Jones
Book Name: Blueprint
Series: Out of the Blue, Book #4
Page/Word Count: 144 pages
Categories: MM Romance
Release Date: October 14, 2016
Publisher: Vivid Blue Press
Buy Links:





Blurb:
If only building the foundation for a lasting relationship was as easy as drafting the blueprint.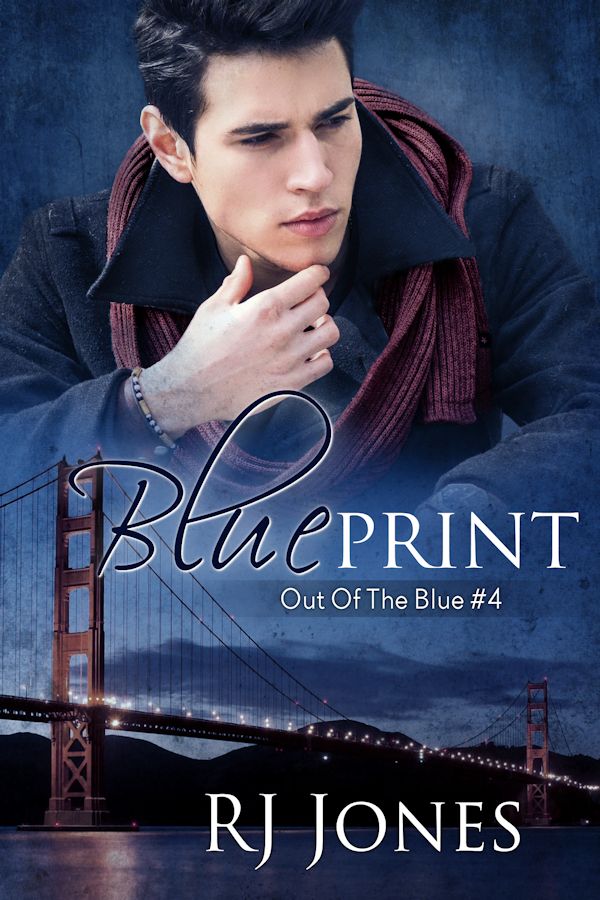 Jet Black doesn't date. Even if he wanted a man beyond sex, his ever-watchful identical twin scares potential suitors away. Jet lives with his brother, but since Gray fell in love with Kris, Jet feels like a third wheel. Despite their bond, Jet knows he needs to move out and experience life for himself, whether Gray likes it or not.
After his father dies in a boating accident, Ethan Nichols is devastated. As the last survivor of his family, he realizes the need to put down roots. He leaves Australia and returns home to San Francisco and his old architectural firm. But there's more to building a new life than simply moving house.
Jet and Ethan's first encounter is brash and anonymous, but when Ethan moves across the hall, their lives become irrevocably linked. Jet is quirky and fun loving, while Ethan is rock steady and dependable. There's no denying the passionate spark between them.
But Ethan is looking for a more solid foundation than Jet is ready to offer. Until Jet learns to spread his wings and trust Ethan with his darkest secrets, building a life together will be impossible.
**This can be read as a standalone, however it is best enjoyed reading the series in order as side characters play a major role.**
Excerpt:
On the short walk home, Ethan chatted with Kris and a more relaxed Gray, while I ambled along in silence as I tried to work out the right phrasing for my apology. I didn't think, "Hey, sorry for completely ignoring you but I didn't want my brother and your friend knowing we'd already fucked," would go over so well. Despite being a teacher, I wasn't great at diplomacy. So by the time we came to a stop outside our respective condo doors, I was still shit out of words.
Kris seemed a little too eager to leave Ethan at the door. He gave him a quick bro hug and said, "It's so cool you're living here now. Stop by once you've unpacked and we'll have a beer."
"Sure thing." Ethan turned his attention to Gray and held out his hand. "It was nice meeting you."
Kris grabbed Gray, obviously startling him a little, and pushed him into our condo, leaving Ethan and me standing awkwardly in the hallway. I could hear a small ruckus on the other side of the door, and I had a feeling Kris was about to use a distraction technique on Gray. I shook my head.
Ethan rubbed the back of his neck. "Ah… would you like to come in for coffee? Just coffee," he went on hurriedly. "I wouldn't want you to think I expected…"
Bless him. He was flustered.
I quirked an eyebrow. "A fuck?"
"Yeah, that."
"What if I didn't want coffee?"
"Then I would offer another beverage. Wine, green tea maybe?"
I tilted my head as if contemplating the answer. "I could do with a cup of tea."
The moment Ethan's door closed behind us, I pressed my body against his, sucking at his throat as I worked the buttons on his shirt. Sex was always a great way of making things less awkward.
Ethan rested his hands on my hips, holding me still as I continued to work my tongue along his jaw, his neck. I popped the buttons, finding warm, taut skin beneath. I rolled a nipple between my fingers.
"Ugh, Christ. And tea is a euphemism for…"
"I want you to fuck me through the mattress."
"Good to know."


4✨s – Jet Black is content to go through life with a random hookup every now and then. He lives with his identical twin brother, Gray, and Gray's boyfriend Kris. But Jet is starting to feel like a third wheel and is having a difficult time watching how happy Gray and Kris are together.
When Ethan's father dies, he flies home from Australia where he's lived for a few years to take care of the funeral and his parents' house. He soon resumes his position at the architecture firm he left when he moved to Australia and buys a condo that's close to work.
Jet and Ethan have instant sparks when they meet at the bar where Jet is working and a quick romp in the backroom closet seems to satisfy them both. But neither man can stop thinking about the other.
When Ethan discovers that Jet is living right across the hall from him, he tries to pursue Jet, but Jet has never dated and has no idea how to be anything other than a one night stand. Jet really wants to learn though and the storyline that follows is sweet, funny and at times heartbreaking.
I was fascinated by the bond between Gray and Jet. I've never known identical twins and I couldn't help but wonder how much of what I read is a reality amongst twins. I thought the story flowed pretty smoothly. I will say that I haven't read any of the other books in the series and wish I had as many of the characters played important roles in this book. After I finished Blueprint, I bought the first three books in the series so I could read the whole background leading up to Jet and Ethan's story.
Author Bio: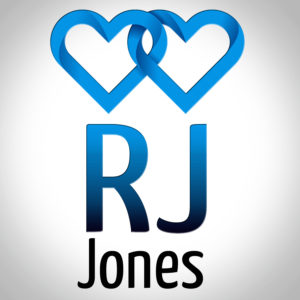 RJ started as a reader and eventually made the progression to reviewing. It wasn't until two men popped into her thoughts, insisting on telling her their story that she started to write. It started with one scene. A hot and dirty one in the shower.
RJ's initial thought was if she could write their scene then they'd shut up and allow her to concentrate on other aspects of the day. That shower scene was 3000 words long and three hours of work. But they didn't shut up. They told her their entire story and she didn't sleep for days. Sometimes she couldn't keep up with what they were telling her and she had to keep a notebook by the bed.
Whilst RJ was writing their story a side character decided he needed his story told too. Then other characters followed suit.
You see the problem? If RJ ever wants to sleep again then she needs to write.
RJ is a wife and a mother to two boys. Even her dog is a boy.
She is surrounded by males.
RJ writes emotionally charged, character driven romances. Her guys will always get their HEA, but it will never be easy.
Where to find the author: