BLOG TOUR: Full Strength by V.L. Locey

Author Name: V.L. Locey
Book Name: Full Strength, Point Shot, Book #3, Triology should be read in order
Release Date: March 23, 2016
Pages or Words: 45,000 words
Categories: Bisexual, Contemporary, M/M Romance, Sports (Hockey)
Publisher: Ellora's Cave
Cover Artist: Ellora's Cave





Blurb:

What a difference a year makes. Twelve months ago, Victor Kalinski was one of the best and most controversial ice hockey players in the pros. This year he's playing in the minors, has a paternity case pending, and has just been vindictively outed to the world by one of his own teammates.
But he seems to find life in the tiny town of Cayuga to his liking. A large part of that is Dan Arou, the Cougars' alternate captain and the man who now holds Victor's heart. Surely venomous, viper-tongued Victor hasn't been mellowed by love!
Well, perhaps a little. But that doesn't mean he doesn't intend to get sweet revenge on those who've hurt the man he loves and the friends he's somehow made along the way.
Exclusive Excerpt: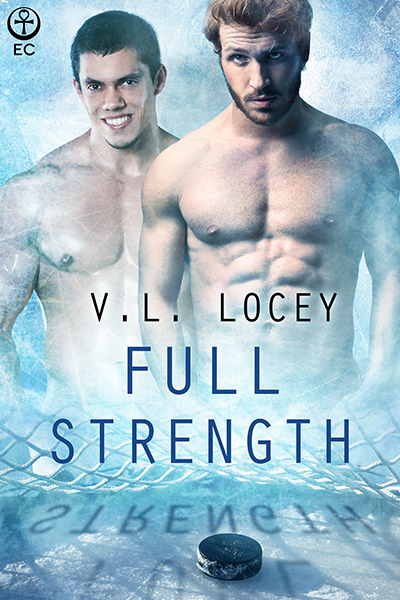 "Don't touch me," Dan muttered into the pillows.
I drew back my hand and frowned. Then I sat down beside him on the bed.
"Just let me lie here and wallow in my own asshole behavior."
I put my hand on his arm and began kneading his tat of Wolverine. He had taken off his shirt. Tight, tawny skin begged me to taste it.
"You know you can't hide your face in a pillow every time you act like a jerk. If that were the case, I'd be walking around with a pillow tied to my head on a daily basis." I bent to place my lips on his spine.
He twitched but never lifted his head from amid the pillows. "I just can't seem to get a handle on this jealousy," he said, then rolled onto his back.
I let my hand trail over his chest until it rested it on his pectoral. His eyes were closed but his face was tight and pained.
"I want to be a good guy, and I think I can, then when she shows up I throw myself a fit like a baby. Fucking A, this is so much harder than I thought it would be. Why am I acting like this?"
"Because you're a human being who was hurt really badly by the man you love," I said as my fingers dug into his firm flesh. His mouth drew into a deeper frown. "Dan, we all have nasty thoughts, right? I mean, every single person on this planet, unless you're Gandhi or Mother Teresa, thinks mean things about people. We all judge others. We all feel jealousy, anger, lust and all those other deadly things the churches tell us we shouldn't be feeling. You'll get over this, because you're one of the good people, and I'm not saying that just to get into your pants, although I really want to right now."
"Brooks is here," he reminded me as he opened his eyes. Instantly I was lost in those brilliant blue pools.
You know things are bad when Vic K. starts sounding like some goofy character in a gay romance, but there it is. I do get lost in his eyes, his voice, the way he skates, the touch of his hip against mine in bed and the smile that's meant for me and only me.
"I hate that she slept with you. You're mine—all of you is mine."





Meet the author:

V.L. Locey loves worn jeans, yoga, belly laughs, reading and writing lusty tales, Greek mythology, the New York Rangers, comic books, and coffee. (Not necessarily in that order.) She shares her life with her husband, her daughter, one dog, two cats, a flock of assorted domestic fowl, and three Jersey steers.
When not writing spicy romances, she enjoys spending her day with her menagerie in the rolling hills of Pennsylvania with a cup of fresh java in hand. She can also be found online on Facebook, Twitter, Pinterest, and Goodreads.




Rafflecopter Prize:
Free copy of Full Strength
a Rafflecopter giveaway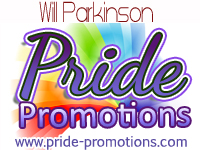 ---
Want to win a $5 gift card to Amazon, B&N, or ARe?
Then help me show these authors some love by leaving a comment below.
1 winner picked monthly, cannot have won in the past 12 months.