BLOG TOUR: In a Gilded Cage by Mia Kerick

Author Name: Mia Kerick
Book Name: In a Gilded Cage
Page/Word Count: 56K Words
Categories: MM Romance, Contemporary, Fairy Tales
Release Date: October 21, 2016
Publisher: Evernight Publishing
Buy Links: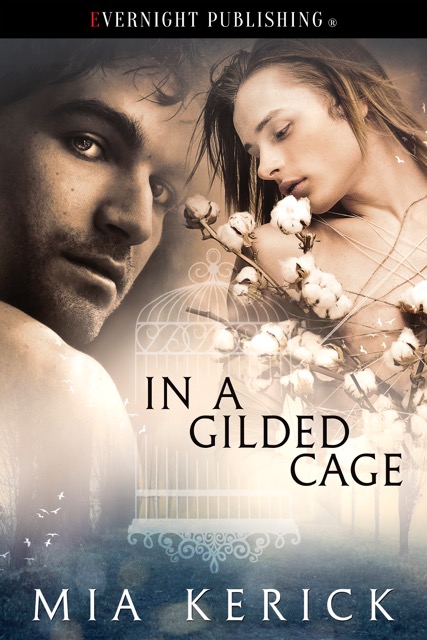 Blurb:
Lucci Grimley is indeed alluring—crowned with a mane of long blond hair, and blessed with an enchanting musical talent that draws a brave rescuer to a high tower hidden in the forest.
However, this modern-day Rapunzel is a young man, sold as a child to the wealthy and childless Damien Gotham for the price of a fast car and a pile of cash. And Lucci's heroic prince is William "Prin" Prinzing, a handsome college student and star soccer player, hired to care for the grounds of the lavish Tower Estate. Prin climbs an extension ladder rather than a long golden braid to gain access to Lucci's second floor bedroom window, ultimately penetrating the secrecy surrounding the cloistered young man.
Friendship, and soon romance, blooms. The tower captive eagerly gives his loving innocence to his brave rescuer, which sends the strict and reclusive Gotham into a frenzy of jealous rage. With Prin, Lucci gets a taste of real life, and he wants more. Together, the young men must face Gotham's ruthlessness and pay the price of liberating Lucci.

5✨s – Lucas "Lucci" Grimley has long beautiful blond hair, a voice that is sweet, and a musical talent that is enchanting. The town bad guy, Damien Gotham, buys Lucci when he's twelve and Lucci's parents happily give him away for a new car and loads of cash. Mr. Gotham locks Lucci away in the tower of his mansion so he is not soiled by the outside world.
William Prinzing or Prin as his friends call him grew up in a trailer park with poor parents, but an abundance of love. He's working his way through college and is very focused and driven. He has a plan for his future and nothing is going to get in his way. Until the day he's doing the landscaping at Tower Estate and hears the most beautiful sound coming from inside the maze. He calls out to the boy, but receives only a giggle or two and soon sees a person running across the lawn. Prin is so curious that he investigates and soon meets Lucci and is absolutely enchanted. Prin doesn't understand Lucci's life, but it doesn't take him long to realize that Lucci is a prisoner or sorts and Prin wants desperately to rescue him.
Their friendship soon turns to romance and then love and both men come to rely on one another. Lucci is so innocent and accepting that Prin is able to admit he's gay and accept it. In return, Prin shows Lucci life outside of Tower Estate.
Ms. Kerick's books never cease to take me on a roller coaster ride of emotions. I've come to look forward to the ups and downs, twists and turns and I never start a book of hers without a box of tissues. Her words always shoot straight to my heart and hold me captive until I've finished the last word. This book is no different. My heart hurt for Lucci while Prin gave me hope. I was left speechless for a while after I finished their story. I hope you'll take the time to read it. It's definitely worth it.
Author Bio: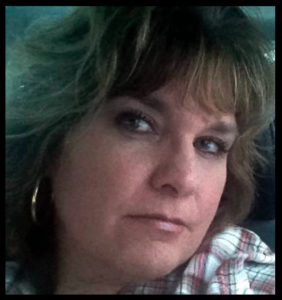 Mia Kerick is the mother of four exceptional children—one in law school, another in dance school, a third at school at Mia's alma mater, Boston College, and her lone son still in high school. She writes LGBTQ romance when not editing National Honor Society essays, offering opinions on college and law school applications, helping to create dance bios, and reviewing English papers. Her husband of twenty-three years has been told by many that he has the patience of Job, but don't ask Mia about this, as it is a sensitive subject.
Mia focuses her stories on the emotional growth of troubled young people and their relationships. She has a great affinity for the tortured hero. There is, at a minimum, one in each book. As a teen, Mia filled spiral-bound notebooks with tales of said tortured heroes (most of whom happened to strongly resemble lead vocalists of 1980s big-hair bands) and stuffed them under her mattress for safekeeping. She is thankful to Evernight Publishing, Dreamspinner Press, Harmony Ink Press, and CoolDudes Publishing for providing her with alternate places to stash her stories.
A social liberal, Mia cheers for each and every victory made in the name of human rights. Her only major regret: never having taken typing or computer class in school, destining her to a life consumed with two-fingered pecking and constant prayer to the Gods of Technology.
Where to find the author:



Giveaway:
a Rafflecopter giveaway