BLOG TOUR: Tangling With Bears by Lisa Oliver

Author Name: Lisa Oliver
Book Name: Tangling With Bears, The Cloverleah Pack, Book #8, Can be read as a standalone
Release Date: March, 2016
Pages or Words: 89,621 words
Categories: Erotica, Fiction, Gay Fiction, M/M Romance, Ménage/Poly, Paranormal, Romance, Shifters
Publisher: Oliver Group Publications
Cover Artist: Lisa Oliver





Today, I'm happy to be interviewing Lisa Oliver who visits with her new book, Tangling with Bears.
Are any of your characters inspired by people you know in your life? How and in what aspects? Not really, no. As a writer and a person, I'm a bit of an introvert, so I'm not the most sociable of person. However, all of my characters are based on photo's I find (and are sent to me by my lovely readers) of sexy men, who must exist somewhere because I have the pictures to prove it. I look at them, print them out, put them on my wall and then they start speaking to me, and that's how my characters are born.
Are there any issues that resonate personally with you that you touch on in your writing? I didn't realize it, until I had written my tenth book or so, that every one of my books deals with an issue I have or had, in some way. I guess writing is therapy in a way, and as my books all have an HEA, I have learned to just go with it, and not worry about it. In my personal life I have dealt with abuse, parental rejection for being different, PTSD, anxiety and that concept of not being good enough. I have also raised six children, so concepts such as learning and social difficulties (ADHD and Aspergers to name just two of them) are also topics I know a lot about as well as depression. I guess all writers write what they know on some level, and it's true for me as well.
Was it always your dream to become a writer? Writing or Art – I have a fanatical love of doing both although for many years I believed I wasn't a creative person. Now, for the first time ever, I am living my life exactly as I would want to, and write every single day.
If you could become one of your characters who would you become and why? Oh, that is a loaded question, because there is a part of me in every one of them. If I had to choose one, then I would choose Griff who is featured in book 2 of the Cloverleah Pack. He has a heart of gold, yet he looks like a bad-ass. He's intelligent, loyal and mated to Diablo. He has always been my very favorite character, although Luke from TWB is also right up there on the list.
Which of your characters would you like to spend a week on a desert island with? Any of them – face it, all of my characters, well most of them, are mated pairs, so I would have to go with at least two of them. If I took the Cloverleah Pack the island would get a little crowded, the guys from the Alpha and Omega series probably wouldn't want to go, although my men from Stockton Wolves might be ready for a holiday. Whoever I took, it would always be a pack situation.
Blurb:
Tobias tells himself he's having fun. He has a great life as a beta in the Cloverleah Pack, and while danger still threatens the pack, he has his friend's wedding to look forward to, and the pleasures that come from hookups in random places. He'd like to meet his mate, just so he's not the odd one out in the inner circle, but it's not something he's expecting anytime soon. So when a hookup just before the wedding leaves Tobias with a permanent scar, he wonders where the heck his life went wrong. Especially when the man responsible for the wicked set of tooth marks, disappeared after the deed was done, to ring a man called Kurt.
Kurt and Luke have been mated for three years. As bear shifters, Kurt has known from puberty that he will have two mates and once he'd claimed Luke, his mama warned him to be on the look out for a human female. So when Luke rings him and lets him know he might have accidentally on purpose bitten a wolf shifter, from some town they'd never heard of, Kurt heads to Cloverleah to sort out the mess.
Sorting out their mating is just one of the things the three men have to contend with. A magic user has stepped up his game and nowhere on pack lands seems safe. When Tobias gets taken, Kurt and Luke are helpless to do anything about it. It's going to take the power of the pack before life will be safe again, for any of them.
Warning: Contains scenes of M/M and M/M/M sex. It also contains a special kind of bear, his grumpy mate, and a wolf that just wants to be loved. HEA and no cheating guaranteed.
While this book can be read as standalone, you will understand more about the secondary characters in the book, if you have read the others in the series.
Excerpt:
"I'm too sexy for my shirt…"  Kurt's ring tone. Luke could hear the tinny tune, but it seemed like the sound was coming from outside. Leaping out of the truck, he glared at the trash can, now filled with his rubbish, before tipping the thing upside down, flailing his arms through the boxes and papers. There, on the ground. Thank the Fates. Luke sank his butt to the ground, tapping madly on the screen.
"Kurt, oh my god, Kurt…."
"Little bear, is everything okay? I sensed your distress. Are you hurt? Where are you?"
Luke breathed a sigh of relief, Kurt's deep voice making the world seem like a more manageable place again. "I'm just outside of a tiny town, Cloverleah, I think it's called. But Kurt, I found him, at least I think it was him, because I got hard, and he felt so good, and I just wanted to rub all over his sexy body, and when he came…"
"Luke. Stop. Focus."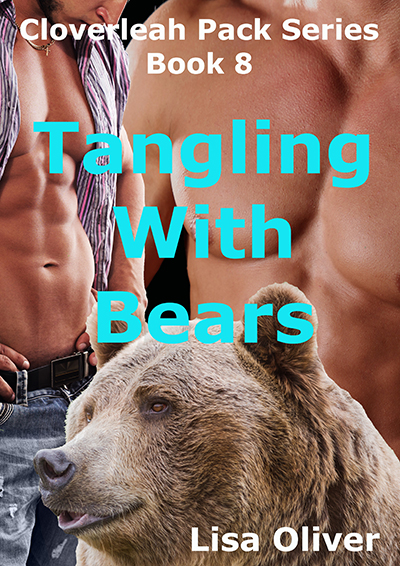 Focus. Kurt was right. Luke knew he had a tendency to run on about things.
"I'm sorry," he said in a small voice.
"I'm not angry, little bear," and Luke could tell that he wasn't. Kurt never got angry with him, even that time when he thought he could microwave an entire jar full of honey so it would soften, and forgot that the jar had a metal lid.
"Now start again, from the beginning. You met someone who made your cock hard?"
Luke took in a deep breath, his cock hardening again. "Yes."
"And then what happened?"
"He was in the shower, here at the truck stop. He was fondling his pretty cock, and his body was slim but muscled and the water was just streaming down, and my cock was so hard I thought it would burst out of my pants, so I took them off, because it hurt, you know. And I don't think he heard me, but I just had to grab him, and then…"
"Breathe little bear." Yeah, that probably would be a good idea. Luke took in a deep breath and let it out slowly.
"That's good, babe, now, I presume you got in the shower with him."
"Yes, but I took my clothes off first." Luke remembered that Kurt wouldn't like the idea of him wandering around wearing wet clothes. He did tend to forget things like that sometimes, especially if the salmon were running.
"That's good, so then what happened? You grabbed him. Did you frighten him?"
"No!" Luke stared at the phone, wishing Kurt could see his face. He never intentionally frightened anyone, except that one time, and that was the night Kurt came and saved him…
"Don't let your mind wander." Kurt knew him so well.
"I didn't frighten him, he leaned on me, and he let me play with him, and his cock just fit in my hand, and he smelled so good, like honey and chocolate all melted together even with the bleach stink, and I couldn't help myself, his ass was right there…"
"He let you have sex with him?"
"I didn't want to do that without you there. I just rubbed on him lots, and with the water and the smell, and when his cock spurted out…"
"I get the picture, little bear and it's all right."
"So he must be our mate, right?" Kurt wasn't upset with him, that was the main thing.
"You would've gotten sick, and you definitely wouldn't get a hard on with anyone else but our mate – I've told you that before. So yes, the man is our mate. Unexpected, but there's no other explanation." Kurt sounded so confident and Luke sighed and smiled, even though he knew Kurt couldn't see him. Kurt knew about so much, and he would make sure everything was okay.
"Where is the man now and what's his name?"
Oops. "I don't know what his name is," Luke yelled as he leaped up, leaving the rubbish on the ground, and his truck unlocked. "I left him in the bathroom." Shit, had he been too long, was the sexy man still there? Maybe the wolf had got upset with him. He pounded towards the bathroom and flung open the door, but of course the room was empty, nothing but a towel tossed on the floor to indicate the room had even been used.
Jessie gives Tangling with Bears 3.5 ✨s
Normally, I enjoy the Cloverleah guys, but I struggled with this book a lot. We have Tobias, wolf shifter who "appears" content with his single ways but secretly wants love just like the other pack members. He's feeling more and more misunderstood as comments from the pack indicate that their opinion of his sexual needs is less than favorable. Unwilling to explain the desperate need for affection that pushes him from one encounter to the next, he goes to the local truck stop that's he's heard offers question-free hook-up opportunities.
Enter Luke, who joins Tobias's shower, realizes he's met his second mate, marks him, and runs. Unfortunately, Luke left me feeling weird. In the authors attempt to write a character that has Asperger's, she wrote a child in a horny bear's body. It felt to me as if the author was relying on misconceptions instead of taking the time to represent it properly. While I realize the spectrum is very broad, I didn't feel like the creation of Luke was treated with the care he deserved.
Luke's first mate, Kurt, always knew he'd have two mates but he never expected another male much less another shifter much less a wolf in a pack that is known for killing bears. I understood why Kurt came off hesitant and grumpy, everything he's been raised to think is set on its ear, but I'm the only one who seemed to commiserate. While he's trying to sort out what he thinks should be with what is, Tobias is getting his feelings hurt because it isn't all sunshine and roses right away, and Luke just wants them all to live happily ever after. Add in the head of the pack's aversion to bears and a magic user determined to wreak havoc, and it's just one thing after another with this triad.
Obviously, this isn't my favorite in the series, but it's definitely a necessary read if you're invested. Fans of the series will find a lot to love like appearances from favorite couples to a wedding to a continuation of the plot against the pack to setting up future twists.





Meet the author:

Lisa Oliver had been writing non-fiction books for years when visions of half dressed, buff men started invading her dreams.  Unable to resist the lure of her stories, Lisa decided to switch to fiction books, and now stories about her men clamor to get out from under her fingertips.
When Lisa is not writing, she is usually reading with a cup of tea always at hand. Her grown children and grandchildren sometimes try and pry her away from the computer and have found that the best way to do it, is to promise her chocolate.  Lisa will do anything for chocolate.
Lisa loves to hear from her readers and other writers.




Tour Dates & Stops:
9-May:
Nautical Star Books
,
Outrageous Heroes
10-May:
Wicked Faerie's Tales and Reviews
11-May:
Happily Ever Chapter
,
MM Good Book Reviews
12-May:
Jessie G. Books
13-May:
Full Moon Dreaming
16-May:
BFD Book Blog
17-May:
My Fiction Nook
18-May:
Oh My Shelves
19-May:
Velvet Panic
20-May:
Alpha Book Club
23-May:
Divine Magazine
24-May:
Bonkers About Books
25-May:
Molly Lolly
26-May:
Gay Media Reviews
,
Prism Book Alliance
27-May:
Love Bytes
30-May:
A.M. Leibowitz
31-May:
Kirsty Loves Books
1-Jun:
Open Skye Book Reviews
2-Jun:
Bayou Book Junkie
3-Jun:
Havan Fellows
Rafflecopter Prize: Three Print Copies available – Tangling With Bears
a Rafflecopter giveaway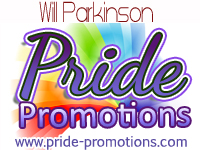 ---
Want to win a $5 gift card to Amazon, B&N, or ARe?
Then help me show these authors some love by leaving a comment below.
1 winner picked monthly, cannot have won in the past 12 months.