BOOK BLAST: Between The Lies by Draven St. James

Author Name: Draven St. James
Book Name: Between The Lies, Club Syn, Book #1
Release Date: April 4, 2016
Pages or Words: 31,000
Categories: Contemporary, Erotica, Gay Fiction, M/M Romance
Publisher: Draven St. James
Cover Artist: Karrie Jax

Blurb:
Professor Graham Darrius leads a double life, everyday he enriches the lives of students, but at night he struts the stage as Ebony Powers at Club Syn. The two personas cannot mix, which is an easy rule to follow until a sexy man from Iowa stumbles through the door.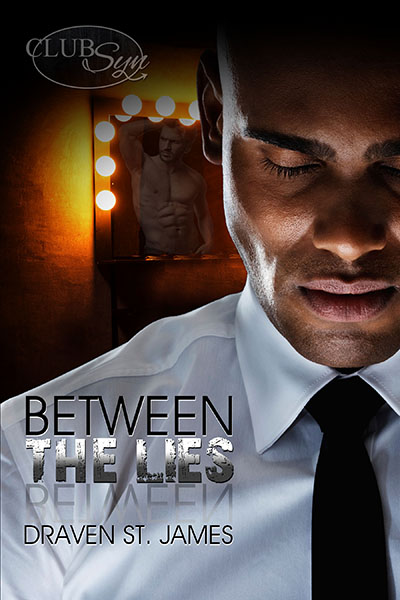 Spencer Neil has never stepped foot into a gay bar and holy shit did he get more than he's ever imagined. What did he know about drag queens, go-go boys and heated exchanges in dark corners? The world he lives in is academic and predictable. At least until he meets Graham, and sees that sometimes all is not what it seems.
Beneath the shock of discovery, misunderstandings, silk stockings, and wicked instruction Graham finds himself falling for Spencer and Spencer finds he's getting a whole different kind of education.
Excerpt:
"You're giving off some mixed signals with your silence, hon."
The touch of fingers along his back had him tensing with need but chained by confusion. He bit his lip to hold in whatever whimpered plea might have escaped. He'd spent years suppressing his sexual nature, so the tendency toward silence was automatic by now. It was far more difficult to make himself let out noise of any kind, much less anything intelligible.
"I may be a lot of things, but I don't seduce unwilling men." Ebony's soft caress left his body, and Spencer swayed toward the touch.
"Stay," Spencer whispered before he could rethink the word, but he knew he meant it. Whatever Ebony had to offer him, his body sure as hell wanted…needed.
The warmth of Ebony's body caged him in the small space, like a furnace. The click of the lock being set into place had his heart speeding. What am I doing?

Meet the author:
I'm a born and raised Oregonian. I've traveled extensively in search of mischief and mayhem to fill my books.  My ventures have been quite successful in inspiring a wealth of stories both sexy and humorous.  It gives me a great excuse to do some crazy stuff in the name of research. Of course at the end of the day, coffee within reach, laptop at the ready is where I find my peace.






Tour Dates & Stops:

Parker Williams
,
Divine Magazine
,
Bayou Book Junkie
,
Two Chicks Obsessed With Books and Eye Candy
, 
My Fiction Nook
,
Alpha Book Club
,
Oh My Shelves
,
BFD Book Blog
,
Dawn's Reading Nook
,
Molly Lolly
, 
Happily Ever Chapter
,
MM Good Book Reviews
,
Bonkers About Books
,
Man2ManTastic
,
Jessie G. Books
, 
Fangirl Moments and My Two Cents
,
MM Book Escape
,
Scattered Thoughts & Rogue Words
, 
Caraway Carter
,
Open Skye Book Reviews
,
3 Chicks After Dark
,
Charley Descoteaux
,
Decadent Delights
, 
Havan Fellows
,
Rainbow Gold Reviews
,
The Jena Wade
Rafflecopter Prize: $20 Amazon Gift Card
a Rafflecopter giveaway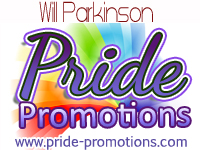 ---
Want to win a $5 gift card to Amazon, B&N, or ARe?
Then help me show these authors some love by leaving a comment below.
1 winner picked monthly, cannot have won in the past 12 months.