BOOK BLAST: Chasing Shadows by Annabelle Jacobs

Author Name: Annabelle Jacobs
Book Name: Chasing Shadows
Release Date: March 24, 2016
Pages or Words: 60,000 words
Categories: Contemporary, M/M Romance, Thriller
Publisher: Annabelle Jacobs
Cover Artist: Garrett Leigh





Blurb: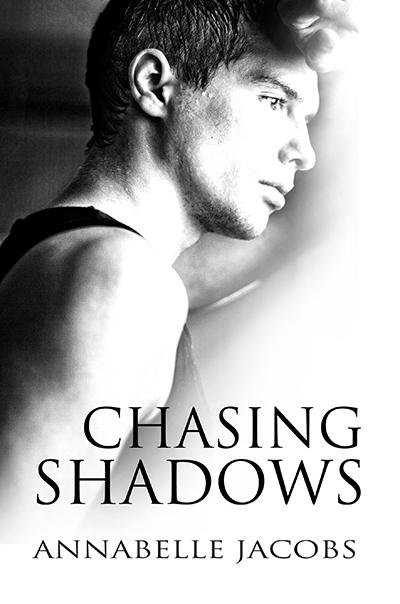 Jamie Matthews goes to Cornwall to find his missing brother. The police are convinced Michael drowned, but Jamie knows better. No way would Michael swim to his death, especially on a beach with a wicked rip tide. Finding a stranger in his brother's cottage only deepens his misgivings.
Felix Bergstrom is recently discharged from the British Army. Unable to put the past behind him, he takes an unhealthy interest in old acquaintance and millionaire businessman Karl Weston, hoping to catch him up to no good. Michael's disappearance adds fuel to Felix's suspicions. Weston's clifftop home overlooks the beach where Michael supposedly walked into the sea, but Weston has an alibi for that day.
When Jamie and Felix meet, the physical attraction is instant. Mistrust keeps them from acting on it until finally all their secrets are laid bare. But time isn't on their side. Before they're able to work out whether they have a future, danger catches up with them and threatens to put an end to everything.
Excerpt:
Jamie's gaze swept down over Felix's bare chest and lingered on the tattoo on his right pec before snapping up again. Felix had got it five years ago: four soldiers in silhouette. It was one of his favourites. "Um." Jamie swallowed and started again. "Sorry it's so early. I've been awake ages and didn't realise the time until I got over here."
Jamie's cheeks flushed pink as his gaze dropped again, as though he couldn't help himself. Warmth flared in Felix's belly. It had been a while since he'd been so openly admired. He grinned and raised an eyebrow.
Instead of getting embarrassed as Felix expected, Jamie stood up straighter and shrugged. "If you answer the door like that, then what do you expect."
Dawn gives Chasing Shadows 4 ✨s
The story revolves around Jamie, whose brother Michael went missing recently while renting a small beach cottage.  The police are telling the family that they believe Michael drowned, but Jamie cannot accept that.  He drives to the cottage to collect his brother's belongings and to do some investigating of his own.
Felix is a retired soldier who his looking into the death of a close friend, Jason, who was murdered months before.
Felix and Jamie meet and although they are suspicious of each other, they also cannot deny the chemistry between them.  While spending a weekend together, Jamie learns that Felix has been watching a man he believes killed his friend Jason and may have something to do with Michael's disappearance.
The characters, while likable, were not well developed.   I thought the entire book was a bit rushed.  The ending, while somewhat predictable, was full of the fighting and suspense it deserved.  All in all, this is a good book.





Meet the author:

Annabelle Jacobs lives in the South West of England with her three rowdy children, and two cats.
An avid reader of fantasy herself for many years, Annabelle now spends her days writing her own stories. They're usually either fantasy or paranormal fiction, because she loves building worlds filled with magical creatures, and creating stories full of action and adventure. Her characters may have a tough time of it—fighting enemies and adversity—but they always find love in the end




Tour Dates & Stops: March 24, 2016

Parker Williams
,
Divine Magazine
,
Jessie G. Books
,
Bayou Book Junkie
,
BFD Book Blog
,
Oh My Shelves
,
Fangirl Moments and My Two Cents
,
Mikky's World of Books
,
Unquietly Me
,
Kirsty Loves Books
,
A.M. Leibowitz
,
Happily Ever Chapter
,
MM Good Book Reviews
,
Scattered Thoughts & Rogue Words
.
Alpha Book Club
,
Elisa – My Reviews and Ramblings
,
MM Book Escape
,
Full Moon Dreaming
,
The Hat Party
,
Wednesday Briefs
,
Book Lovers 4Ever
,
Wicked Faerie's Tales and Reviews
,
Outrageous Heroes
,
Inked Rainbow Reads
,
Velvet Panic
,
Foxylutely Book Reviews
Rafflecopter Prize: Backlist giveaway plus $10 amazon gift card
a Rafflecopter giveaway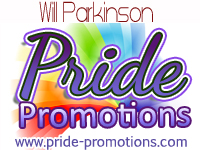 ---
Want to win a $5 gift card to Amazon, B&N, or ARe?
Then help me show these authors some love by leaving a comment below.
1 winner picked monthly, cannot have won in the past 12 months.