BOOK BLAST: Hush by Tal Bauer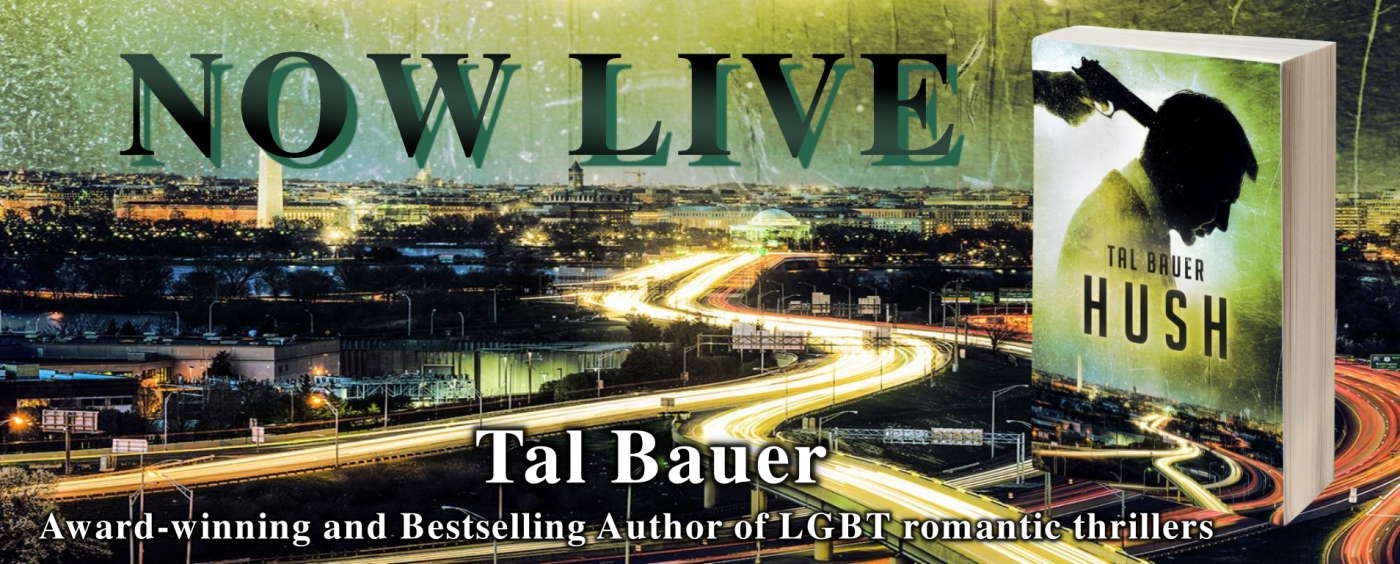 Author: Tal Bauer
Book: Hush
Page/Word Count: 672 pages
Categories: Gay Romance, Mystery & Suspense, Thriller
Release Date: July 12, 2017
Buy Links: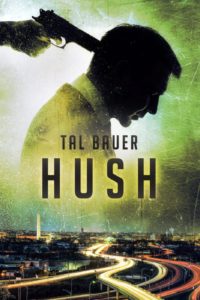 Blurb:
A federal judge running from the truth.
A U.S. marshal running from his past.
A trial that can plunge the world into war.
Federal Judge Tom Brewer is finally putting the pieces of his life back together. In the closet for twenty-five long years, he's climbing out slowly, and, with the hope of finding a special relationship with the stunning Mike Lucciano, U.S. Marshal assigned to his DC courthouse. He wants to be out and proud, but he can't erase his own past, and the lessons he learned long ago.
But a devastating terrorist attack in the heart of DC, and the subsequent capture and arrest of the terrorist, leads to a trial that threatens to expose the dark underbelly of America's national security.
As Russia beats the drums of war, intent on seeking revenge, and the United States struggles to contain the storm before it races out of control, secrets and lies, past and present, collide in Judge Tom Brewer's courtroom. With the world's attention fixed on Tom and this case, he suddenly discovers he may be the only person who can put everything together in time to stop the spark of a new world war.

5✨s – More than 5 Stars once again! It's going to be difficult to explain all of the feels that you will experience reading this book. Tal has once again wrung out my heart and mind with evocative descriptions, scintillating dialogue and alternating POV's. Tom Brewer is the newest judge on the federal court, a "baby" judge. And no one knows the biggest sacrifice he made to get there nor what it has cost him. He's admired Mike Lucciano, a federal marshal at the courthouse, for a while but when Tom discovers that Mike is openly gay, it becomes a catalyst for change. This is my favorite part of the book, a slow building, slow burning romance and the careful steps of a man coming out later in life. I've dubbed Tal the king of UST! It's also written around Pride month and the anniversary of the march to D.C. with the AIDS memorial quilt. I got chills and tears over Tom's thoughts and memories.
The book is very much centered on the romance between Tom and Mike, but it's also a thriller, populated with a cast of intriguing, well thought out, secondary characters. Almost no one is who you think they are, and there are plot twists and turns galore. Tal's phenomenal skill with research, backed by his personal knowledge and background, just blows me away. A few events that might seem almost unbelievable, are made reasonable, knowing it's based on fact and experience. It's a wild ride to the ending, with a deeply satisfying conclusion. I'm one of the legion of fans hoping for a particular character's sequel but you'll just have to read the book to figure it out. I highly, highly recommend reading this one!
About Tal Bauer:
Tal Bauer is an award-winning and best-selling author of LGBT romantic thrillers, bringing together a career in law enforcement and international humanitarian aid to create dynamic characters, intriguing plots, and exotic locations. He is happily married and lives with his husband and their Basset Hound in Texas. Tal is a member of the Romance Writers of America and the Mystery Writers of America.
Where to find Tal Bauer: