BOOK BLAST: The Detective's Pleasure by Christa Tomlinson

Author Name: Christa Tomlinson
Book Name: The Detective's Pleasure, Cuffs, Collars, and Love Series, Book #2, Can be read as a standalone
Release Date: February 11, 2016
Pages or Words: 105,000 words
Categories: BDSM, Erotica, M/M Romance, Romance
Publisher: Christa Tomlinson
Cover Artist: Jay Aheer





Today I'm very lucky to be interviewing
Christa Tomlinson
, author of
The Detective's Pleasure
. Hi Christa, thank you for agreeing to this interview. Tell us a little about yourself, your background, and your current book.
Hello! I'm originally from St. Louis, Missouri and I currently live in Houston, Texas. I have two dogs and I'm a retired roller derby player. My background for the romance industry is I've been reading romance novels since I was eleven! My big sister let me read hers as long as I promised to skip the "grown up" parts. I always said I would skip them but read them anyway. I was a rebel. My current book is The Detective's Pleasure. It's an erotic BDSM romance, featuring men from my fictional version of the Houston Police Department SWAT team. This story is about Officer Ryan Bennett a stubborn and snooty submissive, and Detective Sam Roberts the laid-back Dom who isn't afraid to take Ryan on.
What genre is your book and what drew you to this genre?
The Detective's Pleasure is a contemporary BDSM erotic romance. I was drawn to this genre almost ten years ago when I first started reading erotic romance. I was really intrigued by BDSM, one because I'd never read anything with it before. And two because of the deep mental connection a submissive has with his/her Dominant. I liked it so much that I did research so that I could try writing it too.
How many days a week do you write?
I write six days a week. I try to give myself one day off, but sometimes I sneak and at least look at my WIP.
On average, how long does it take to write a book?
This one is tough to answer. So far I've mostly been writing while doing other things, so that's affected my speed. But when I'm writing full time, I can get a 75,000 word rough draft out in about two months. It's the process after that that takes so much time. My goal this year is to really whittle the post rough draft time period down so I can publish more books!
Do you have a trailer for your book? If yes, give us the link. If not, do you think you'd like to have one done at some point?
I don't. I'm not sure if I want to do a book trailer. Whenever I see polls asking readers if they like or use them, the response seems to be that they don't use them to decide on book purchases, so I'm not sure if making one would be worth my while.
If I could be a character in a book, I would be _______?
I would be Hester Prynne from The Scarlet Letter just so I could tell those townspeople and that preacher to kiss my ass. Then I'd take my kid and leave.
Blurb:
"You'll kneel for me without me having to tell you to. And when you do, you'll feel so much better. Trust me."
– Detective Sam Roberts
Officer Ryan Bennett: Ambitious and smart, Ryan Bennett is a young officer on Houston's police force. He's pursuing his dream of being promoted to the city's elite SWAT team with a single mindedness that won't accept any outcome but success. But that isn't his only dream. Ryan wants more than a coveted position on SWAT. He wants to be owned by a strong Dominant. To give himself up to a Dom who will make him shudder with pleasure beneath a firm yet loving hand. Unfortunately, Ryan has had nothing but failure in that part of his life. Now, he's hidden that dream away from everyone, including himself. And he refuses to let anyone close enough to see what he truly desires, and who he truly is.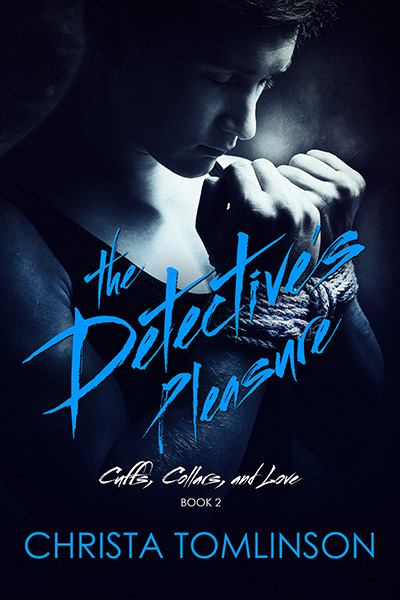 Detective Sam Roberts: Cool and calm, Detective Sam Roberts is good at reading people, during the day as a detective and at night as a Dom. He easily sees past the hard layer of arrogance surrounding Officer Ryan Bennett to the hurt submissive hiding beneath. He wants to help Ryan, even though the stubborn young man resists him. But Sam isn't one to back down from a challenge. He's determined to help Ryan embrace the soft, giving nature of his submissive side. Using both a gentle hand and the sting of the whip, he'll work to coax Ryan's submission free. But what will Sam do if he's successful? Let Ryan go as promised? Or give the young officer the very thing he's wanted for so long?
Excerpt:
Ryan stopped picking at the wax and met Sam's eyes in the mirror. He didn't say anything. He just stood there, looking at Sam's reflection.
"Do you need-." Sam stopped. Ryan was on the brink of … something. Sam knew what he said would either finally get him to open up or cause that hard shell to close even tighter around him. Remembering Ryan's seeming aversion to needing someone, he asked instead, "Would you like some help?"
Ryan moved his head, the movement so slight it could barely be called a nod. If they hadn't been staring at each other in the mirror, he would have missed it. Sam touched his fingertips to Ryan's shoulder, waiting to see if he would be rejected. Ryan didn't react, so Sam moved in closer. When he laid the warmth of his palm across his back, Ryan closed his eyes and shuddered. He gripped the countertop with both hands, his head hanging low.
"I don't know how to let go," he said in a voice hoarse with restrained despair.
Sam stepped forward again, moving close enough behind Ryan that he could wrap an arm around him. Ryan stood there for a second before he turned and leaned into his embrace. Sam looked at their reflection in the mirror. Ryan's blond head was nestled against him, streaks of wax down his back. For the first time he looked truly vulnerable, just as Sam had wanted to see him all along. He stroked Ryan's hair, pressing a kiss to the soft strands.
"I'll show you, Ryan. All you have to do is trust me. I'll take care of the rest."





Jessie gives The Detectives Pleasure 3.75 ✨s

I honestly don't remember Ryan all that much from The Sergeant, but he completely stole my heart in this book. He's very rigid, focused on his career and though he longs to let go, he is afraid. He's given his submission four times and each time he was cast aside, making him believe that there's something wrong with him. Making it worse is that each day he has to face not just one of the Dom's who ultimately didn't collar him, but the sub that was chosen over him and his jealousy is a poison that eats away at him.
Enter Sam, a Dom who Ryan initially brushes aside as too soft. He doesn't fit any of Ryan's preconceived notions and that's exactly what Ryan needs. I wanted to love Sam, I really did, but he made too many mistakes for me. First, there was zero discussion about rules, consequences, and goals that would set the groundwork for the short term contract that was necessary here. Second, Sam told Ryan what safewords to use, he didn't ask Ryan what his safewords were. This is very dangerous as, in a moment of distress, they aren't easily remembered because they aren't his. Third, once Ryan has his breakthrough about being cast aside, Sam still didn't offer him a short term contract. This may seem nitpicking because they both went into the relationship with the idea that it was just Sam helping Ryan learn to submit, yet that tangible contract (short or long term) is the foundation for submission. How exactly could Sam expect Ryan to submit wholeheartedly without giving him the security he so desperately needed?
It was counterproductive and completely blows up in Sam's face. When all that uncertainty boils over, I thought Sam got exactly what he deserved and I was proud of Ryan for standing up for himself. Sam took a lot from Ryan under the guise of helping him, he stripped him bare knowing he was going to do exactly what those other Dom's did to Ryan—cast him aside. The scene with the generic "this is what you want" collar was so…callous on Sam's part it made me wonder if he was even listening to the things Ryan told him when he was supposedly helping him. Needless to say, this was a case where I'm not fully invested in the HEA because I felt Ryan wanted so badly to be loved and owned that he forgave someone who didn't deserve it.
In the end, Ryan carried this book for me. Despite all the uncertainty in his personal life, he maintains his career focus and his sharp tongue. That rigid spine never really lost it's starch and I loved that. Submission does not equal weak and Ryan wasn't. With a sub that will keep him accountable, I have a glimmer of hope that Sam will become the Master Ryan deserves.
Meet the author:
Christa Tomlinson is an exciting up and coming author in erotic romance. Her first self-published novel, The Sergeant, was an Amazon Best Seller for Gay and Lesbian Erotica for seven weeks straight.
Although Christa graduated from The University of Missouri-St. Louis with a degree in History, she prefers to write contemporary romance. She loves to create stories that are emotional and lovely with sex that is integral to the characters' romantic arc. Her books include straight couples, curvy couples, gay, and multicultural couples. Love is love and everyone should have their story told.
Christa lives in Houston, Texas with her two dogs, and is a semi-retired member of Houston Roller Derby. She enjoys hearing from readers. For more on Christa's work, including deleted scenes, excerpts, and free reads, visit www.ChristaTomlinson.com





Tour Dates & Stops:
15-Feb –
Elaine White
,
The Hat Party
,
Full Moon Dreaming
16-Feb –
Man2ManTastic
,
A.M. Leibowitz
,
Nephy Hart
,
Sinfully Addicted to All Male Romance
17-Feb –
Fangirl Moments and My Two Cents
,
Happily Ever Chapter
,
Inked Rainbow Reads
,
Bonkers About Books
18-Feb –
Velvet Panic
,
Divine Magazine
,
Jessie G. Books
19-Feb –
Making It Happen
,
Louise Lyons
22-Feb –
Kirsty Loves Books
,
Hearts on Fire
,
MM Good Book Reviews
,
My Fiction Nook
,
Gay Media Reviews
,
Unquietly Me
23-Feb –
Wicked Faerie's Tales and Reviews
,
Mikky's World of Books
24-Feb –
Bayou Book Junkie
25-Feb –
Wake Up Your Wild Side
,
KathyMac Reviews
26-Feb –
BFD Book Blog
,
Alpha Book Club
,
3 Chicks After Dark
,
Two Chicks Obsessed With Books and Eye Candy
,
Molly Lolly
Rafflecopter Prize: 3 copies of book one – 'The Sergeant'
a Rafflecopter giveaway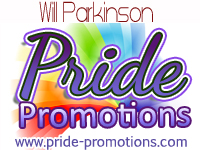 ---
Want to win a $5 gift card to Amazon, B&N, or ARe?
Then help me show these authors some love by leaving a comment below.
1 winner picked monthly, cannot have won in the past 12 months.