DUELING RELEASE DAY REVIEW: Would You Wait For Me? by Anna Lee

Author Name: Anna Lee
Book Name: Would You Wait For Me?
Page/Word Count: 36 pages, 11K words
Categories: Contemporary Romance, Gay Romance, Military Romance
Release Date: March 7, 2017
Publisher: Pride Publishing
Buy Links: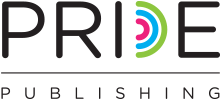 Blurb: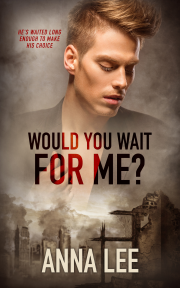 Kip made a promise to Lucas that he'd come home to him after his tour overseas, but will Lucas be waiting for him like he promised?
Kip Foster is nearly finished with his tour overseas and is ready to leave the hot desert and constant threat of danger. He hopes to reunite with his lover, Lucas Danvers. When he calls to ask Lucas to meet him at their hotel, however, Lucas breaks it off with him. Lucas no longer wants to be his dirty little secret. He says he's waited long enough for Kip to make a choice and he hasn't. Devastated, Kip realizes how much he loves Lucas and that if he's to win him back he needs to do something big. He needs to not let hate and fear control his life. So he makes plans to start living life the way he wants to. Will Lucas still be waiting when he comes home, though?
Publisher's Note: This book has previously been released as part of the Brothers in Arms anthology with Pride Publishing.

3.5✨s – What to say about this short story? Kip and Lucas have been together for four years, four years that Kip has been away serving in the military while Lucas waits. Waits for them to be open and honest about their relationship. For Kip to finish his tour. For a life that seems to be on hold to move forward.
Loss and a heart to heart (though a bit handsy!) help Kip to see what he may lose.
Told through Kip's eyes this story is equal parts sweet and painful. There is never any doubt that Kip loves Lucas. Once he finds his way, he is able to go straight through to his HEA, sharing with pride the love he will never hide again.

4✨s – Goodbyes are always hard. I was tearing up in the first few pages.
Kip is in the army, about to be deployed. That means he's got to leave his boyfriend of four years, Luc. Nobody knows about Kip and Luc so they say goodbye at their hotel. Kip of course is worried about what people will say, the people he works with, that's supposed to have his back but you just never know about the homophobic people you'll encounter and in a high-stress, life or death situation, you don't want that doubt; also, his parents. Neither of his parents know… or so he thinks. I was quite pleased with the way that turned out…. They say a mother, always knows. His family seemed sweet and accepting, at least his mom and sister did… his dad might take some work, but, he seemed like a good guy too.
An argument over the phone, just before Kip comes home, has both men doubting things, never their love for each other, but whether or not they should be together. It's then that Kip gets the courage to come out, after something terrible happens and he realizes, especially in his profession, how short life can be. He loves Luc, he doesn't want anyone but him, forever. So…. he sets up a plan and sets to show his boy how he truly feels.
This was a very cute, short read. I'm a sucker for a man in uniform and I love the once taboo, gay in the military trope. I can't wait for a day when it's no longer something anyone has to worry about, no matter what profession or any aspect in life. Until then, though… I love stories like these.
Author Bio:
Anna Lee graduated from the University of California Riverside with a Bachelor's Degree in Creative Writing. Living with a disability, she has overcome many challenges and puts her passion for life and love into her writing. She lives with her family and dogs and enjoys writing late into the night. When she isn't writing Anna enjoys chasing after her nieces and nephew or chatting with her friends about her favorite books and TV shows.
Where to find Anna Lee:





Other books by Anna Lee:
[amazon_link asins='B00UBX7HOI,B00MJ47V1G,B00SEL4AOO,B00AQ9LN7O,B013PT9P3A' template='ProductCarousel' store='jegbo07-20′ marketplace='US' link_id='f546c908-033b-11e7-8fc3-5929c59c295c']