DUELING REVIEWS: Block and Strike by Kelly Jensen

Author Name: Kelly Jensen
Book Name: Block and Strike
Page/Word Count: 266 pages, 90K words
Categories: MM Romance, Contemporary
Release Date: January 6, 2017
Publisher: Dreamspinner Press
Buy Links:





Blurb:
Jacob Kendricks is three months out of prison, estranged from his daughter, and ready to get his life on track. Taking care of the bum curled up on his doorstep isn't part of the plan. When he realizes the man has been assaulted, Jake takes him to the hospital, where he learns that Max is his downstairs neighbor… and that he could really use a friend. Keeping Max in the friend-zone would be easier if he wasn't so damned cute.
Maxwell Wilson has been bullied for years, and the only person who ever cared lives too far away to come to his rescue. Now his upstairs neighbor is offering support. Max remains cautious, suspecting he is little more than a project for the handsome Jake. When he learns Jake has had boyfriends as well as girlfriends, Max has to reevaluate his priorities—and muster the courage to take a chance at love.
Just when a happy future is within their grasp, life knocks them back down. A devastating blow leaves Max lower than ever and Jake wrestling with regret. They both have to find the strength to stand on their own before they can stand together.

4.5✨s – Talk about some slow, steamy angst!
I was surprised by the depth of pain in this story. While both Max and Jake had their secrets and fears, the tenuous connection they build was amazing. Throughout the story the theme of second chances and overcoming fears shone brightly.
At every turn both Jake and Max have to make the decision to move forward, to take the chance. It would be too easy to fall back into old patterns, and both of them do, but with time and trust they grow. The comfort they provide, the humor and passion-whew!
The relationship between Jake and Max was the star, but the secondary characters and relationships really gave the story depth and a sense of completion. Loved how the story ended, so many good feels.

4✨s – Damn, but I love a book that puts me on the emotional roller coaster and this one started it on page one. With secrets and pain from both MCs (and yeah, alternating POVs told in the third person!), every step they take toward healing is monumental, every set back heart breaking, and the final HEA so much sweeter for all that angst.
I absolutely adored that Jake encouraged Max to learn self-defense. It wasn't just Jake protecting and taking care of, but building up Max's confidence so that he would never be a victim again. Having a hero is wonderful, being your own hero is a whole other plane of existence.
Jake's immediate family was great, but I never felt an ounce of forgiveness in me for his ex or her new BF/baby daddy/jerkface, whatever the hell he was supposed to be. In my opinion, the wronged one in that scenario was Jake, not the ex's lover. In the end, Jake was the better man and the reward was worth swallowing his pride…I'm not sure I could have done it.
The only thing that would have made this book better for me was seeing justice for Max. Jake and the ex's BF knew who hurt Max and even after the full ramification of the damage is realized, there's never any mention of them getting arrested. If anyone deserved to be in jail, it was never Jake, but two men who nearly killed an innocent person simply because they could.

Author Bio: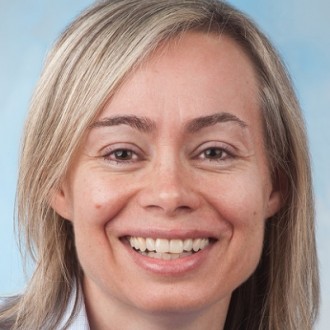 If aliens ever do land on Earth, Kelly will not be prepared, despite having read over a hundred stories of the apocalypse. Still, she will pack her precious books into a box and carry them with her as she strives to survive. It's what bibliophiles do.
Kelly is the author of a number of novels, novellas and short stories, including the Chaos Station series, co-written with Jenn Burke. A lot of what she writes is speculative in nature, but sometimes it's just about a guy losing his socks and/or burning dinner. Because life isn't all conquering aliens and mountain peaks. Sometimes finding a happy ever after is all the adventure we need.
Where to find the author: