DUELING REVIEWS: Forgive and Forget by Charlie Cochet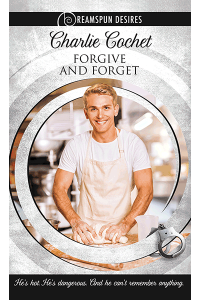 Forgive and Forget by Charlie Cochet
Pages: 149 Pages
He's hot. He's dangerous. And he can't remember anything.
As the owner of Apple'n Pies, Joe Applin leads a quiet, uneventful life, content to spend his days serving customers who come from all over to eat his delicious homemade pies. Along with his motley crew—Bea, Elsie, and Donnie—Joe couldn't be happier in his little kingdom of baked goods and java.
Experience has taught Joe that love is overrated—and at times dangerous. He has no intention of repeating past mistakes. But then he meets a mysterious, handsome man with amnesia, and Joe can't deny something sweet is in the works. He isn't one to take risks, not with his heart and certainly not with his life, but the more time he spends with the man he knows as Tom, the closer he is to losing both.
Purchase Links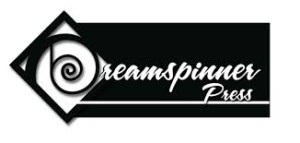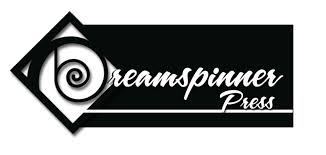 Jessie gives it 4✨s
As my introduction to Dreamspinner's new Dreamspun line, I was pretty excited to see their take on the category romance. The covers and offerings were a nostalgic walk down memory lane that made me want to dig through the boxes I have stored in the garage for my old Harlequins. And, of course, it helped a lot that my first would be by Charlie Cochet, author of the wildly popular Thirds series.
Category romance is like throwing some tropes and clichés in the bowl of your stand mixer, incorporating a cast of loveable characters—both main and secondary—adding a dash of this and a sprinkle of that and Voila! it's a cinnamon apple pie. And Joe Applin makes the best pies in all of New York City. With the help of the quintessential mother-hen and two 18 year old's that they constantly referred to as kids, he owns a small no-fancy-coffee-but-pies-made-by-the-gods shop just blocks from Times Square. The whole motley crew is lovable, amusing, and just the right amount of kitschy.
Enter Tom, the unconscious man they find in the memorial garden behind the shop and decide to help despite all logical reasons to the contrary. Tom, who has amnesia and isn't really Tom. Tom who for about five seconds is surly, dangerous and confrontational, but then becomes sweet, sappy, desperately in need of a hug, and exactly what they all need. There are flashes of that dangerous man as he defends Joe against an abusive ex, and then against the men searching for whoever he really is…twice. All things Tom related are resolved neatly and there's a little twist that has a bit of what-if meets second-chance. That's all you're getting from me there, because I don't do spoilers.
I really liked the cast of characters, the building romance, the hints of mystery, and even the neat little bow it was wrapped in. My problem came in the setting—there were so many aspects of the book that made me feel like I was in the country and kept getting thrown by the NYC references. On the one hand, I get that the author was trying to give the shop that oasis feel, something different smack dab in one of the busiest areas of the city, but as a native NYer, I was having a lot of trouble picturing it.
Dawn gives it 4✨s
Joe Applin is an endearing, somewhat innocent and naive man that owns Apple'n Pies.  He is content with his quiet life of baking and socializing with Bea, Elsie and Donnie, his employees and friends.   When Joe finds an injured man in his garden, he decides to take a risk and help him.  He soon discovers that the man has no memory.  So, Joe names him Tom.  Tom knows just enough to ask Joe not to call the police and not to go out in public.  He knows he's in danger, he just cannot remember why.
Forgive and Forget moves at a nice pace, the plot definitely kept me entertained and engaged and I adored the characters.  This story is sweet, completely angst-free, funny and I found the characters to be very endearing.
This is the first book I've read by Ms. Cochet and I'm looking forward to reading more.
About Charlie Cochet
Charlie Cochet is an author by day and artist by night. Always quick to succumb to the whispers of her wayward muse, no star is out of reach when following her passion. From historical to fantasy, contemporary to science fiction, there's bound to be plenty of mischief for her heroes to find themselves in, and plenty of romance, too!
Currently residing in South Florida, Charlie looks forward to migrating to a land where the weather includes seasons other than hot, hotter, and, boy, it's hot! When she isn't writing, she can usually be found reading, drawing, or watching movies. She runs on coffee, thrives on music, and loves to hear from readers.
Visit Charlie's Website http://www.charliecochet.com