DUELING REVIEWS: Late In the Day by Mary Calmes
Author: Mary Calmes
Book: Late In the Day
Series: The Vault #2
Page/Word Count: 200
Categories: Gay Romance, Contemporary Romance
Release Date: October 30, 2017
Publisher: Dreamspinner Press
Cover Artist: Reese Dante
Blurb:
Terrence Moss. Conrad Harris. Gold Team Leader. Darius Hawthorne. The Vault. Juggling all these names would bother some, but for Darius, it's business as usual. When he closes a chapter in his life, he leaves a name—and the people associated with it—behind. He's managed to keep a few colleagues, even fewer friends, and no companionship through his forty-plus years… but that's now changing.

The newest chapter of his life is bringing serious change: a stable home, a recovered identity, an unlikely family, and now a chance encounter with the one man Darius ever loved: Efrem Lahm. The reasons they parted are still valid, and there's no way they can trust each other. But Efrem has already decided he won't let Darius go… and Darius will have to decide if he wants to take a chance with his heart this late in the day.

Buy Links:


Look Inside


5✨s – Holy genius crossover, Batman! So, I been waiting on Conrad's story…. Conrad, Darius, whatever the name…. I've been curious about him since Trevan and Landry's story… he seemed like the baddest of the bad and ya know, maybe in his profession, he is, but we see the real side to him in this one….and I LOVED IT!
We also get to meet the guy who pulled a gun on Miro at the airport… I'd always thought he was charming and he did not disappoint… Then, Darius and Duncan have been besties since school, how random and awesome is that? I love Aaron and Duncan! And Duncan's history with the professor was mentioned because Darius done Duncan a solid and it's just so fun to see everyone sprinkled here and there… So, with this one, Darius accepts a job, a really important one that I won't go into detail about because it's half the freakin story… the bigger story is Darius Efam and their history together when they both were active military.
It was forbidden then, not only because they were both men and that could be be dangerous if they were caught, but also because Ef was higher ranked and shouldn't have been involved with Darius… so they had to be sneaky, which didn't end well and that's where their separation started.
Now, I love second chance romances, but this one broke my heart…. These two loving each other and never getting over one another, but Darius was forced to leave and be an asset to the government and…. Can you even imagine how that would've been? To walk away to protect someone and not even get a chance to explain or say goodbye? It made me glad that the people that came to "scare them" suffered the fate they did and the only thing I woulda done differently was make them suffer more…. It was terrible what they were going to do, but I loved Darius even more for the way he went ape and ripped everyone apart! Sigh…. Is it terrible that I swooned at that?
Anyway, once they set eyes back on each other after sixteen years apart, there was no way Efram was letting him go again, even when Darius put his foot in it and assumed the wrong thing. Silly man…. I loved how charming Darius was with his neighbor, she seemed amazing! Overall, I cannot say anything bad about this series, this author or any of her hot guys! I love them all! I love reading story after story and seeing all the guys I love pop in and out of all the stories,… I do wish this one would've ended with a little more than a HFN, but only cuz I love to see such hot guys get their forevers… but hey, maybe we'll see more of them soon! I loved Trevan and Landry and all their dysfunction that just works for them… I love Duncan and Aaron, Professor Quells and Dreo and his nephew Michael.. I love Ian and Miro, I am quite literally after all this time, STILL obsessed with Sam and Jory.. (they were my first m/m read of all time and I couldn't've asked or a better introduction to all things m/m related OR Mary Calmes related. They're all so perfect and this one is no different.
5 well deserved stars for me. I'll be stewing over here, waiting for more!

4✨s – One of the most delightful things when picking up a Mary Calmes book, is finding a familiar character turning up in a story of their own. In "Mine", Conrad Harris was Trevan's friend, and we find out that was only one of his identities, as he now uses his real name of Darius. I need to go reread several of Mary's books, to remind myself of some of the details and characters mentioned in this one. However, that didn't hold me back from easily following this narrative, and appreciating the eventful actions around Darius becoming "The Vault".
That particular explanation is related in a flashback and the details of his selection and duties became a little confusing for me. There's other echelons around his position, one of which is Ceaton and his team from book one, but I got rather lost about the rest. It seemed complicated but once again, it didn't make too much difference to the storyline, then later events cleared some of it up. The crux of the story is the appearance of Efram Lahm, Darius's lost love. Another flashback shows us their history and the reasons they ended up apart so long. Of course there are obstacles to their reunion, in trusting each other again, much less becoming lovers once more. And don't you just love all the names Mary uses?!
I'm not going to go into the quality of characterization, the humorous dialogue and skillful writing because c'mon, it's Mary Calmes people! The premise in this particular story, and even in book one, is more fanciful than the Matter of Time or Marshals series, with characters who are mostly criminals with hearts of gold, at least for each other. It's fun and intriguing and provides a lot of scope for future adventures, as I'm hoping for more from Darius's crew. I really need Marko to be Bi though, just sayin'. Highly recommended, although I wouldn't consider it a stand alone. At the very least, read book one and I'd also recommend reading "Mine". Enjoy!

About Mary Calmes: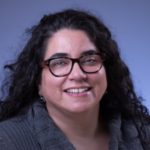 Mary Calmes lives in Lexington, Kentucky, with her husband and two children and loves all the seasons except summer. She graduated from the University of the Pacific in Stockton, California, with a bachelor's degree in English literature. Due to the fact that it is English lit and not English grammar, do not ask her to point out a clause for you, as it will so not happen. She loves writing, becoming immersed in the process, and falling into the work. She can even tell you what her characters smell like. She loves buying books and going to conventions to meet her fans.
Where to find Mary Calmes: