DUELING REVIEWS: Love Comes to Light by Andrew Grey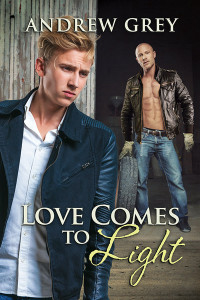 Love Comes to Light by Andrew Grey
Pages: 206 pages
Artist Arik Bosler is terrified he might have lost his creative gift in the accident that left his hand badly burned. When he's offered the chance to work with renowned artist Ken Brighton, Arik fears his injury will be too much to overcome.
He travels to Pleasanton to meet Ken, where he runs into the intimidating Reg Thompson. Reg, a biker who customizes motorcycles, is a big man with a heart of gold who was rejected by most of his family. Arik is initially afraid of Reg because of his size. However it's Reg's heart that warms Arik's interest and gets him to look past the exterior to let down his guard.
But Arik soon realizes that certain members of Reg's motorcycle club are into things he can't have any part of. Reg can't understand why Arik disappears until he learns Arik's injury was the result of his father's drug activity. Though neither Reg nor Arik wants anything to do with drugs, the new leadership of Reg's club might have other ideas.
Purchase Links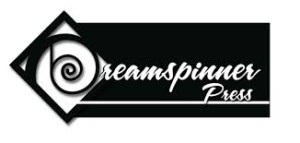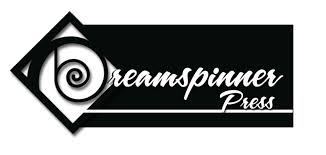 Jessie gives it 4✨s

Let me start by saying that I came into this book knowing there was a whole series before it that I hadn't read and, while it definitely was not necessary and stood just fine on its own, there was just enough about each of the previous couples to make me want to go back and start with book one.
In this one we have Arik, an artist who thinks his career is over thanks to an accident that left his hand irreparably damaged. He's wallowing, nearly at the bottom of his barrel so to speak, when he receives an offer to spend two weeks working with an artist he greatly admires. This call, out of the blue, excites him so much that he momentarily forgets his limitations and agrees.
Enter Ken, a famous artist, and his partner Patrick who was an opera singer, but now can no longer speak. They accept Arik into their world and Ken is in no way put off by Arik's hand, and refuses to hear any word of him leaving. Despite feeling like he has nothing to contribute, Arik stays and agrees to work with Ken to see if they can discover a new medium for his art that will give him the outlet he needs.
Normally, I wouldn't insert secondary characters before an MC in a review, but they matter to the book and to the series. And they bring in their friend Reg, the same guy who pumped Arik's gas (not a metaphor, ya pervs!) and scared him silly. Reg is that larger than life character—physically he's big and strong, intimidating even, but with a heart of gold. He's a biker, owns an auto shop, does construction on the orphanage, and has a major soft spot for a little girl named Bobby Jo. He's not alone.
True to that gentle giant persona, Reg is exceedingly careful with Arik, earning his trust and his heart, until a misunderstanding nearly it takes it from them. In a blink, I went from Arik's cheerleader to wanting to shake some sense into him, and I get that Reg was ever the understanding boyfriend, but he deserved more than Arik cutting him out so completely.
In the end, Arik learned how to forgive, learned how to be loved, learned how to be an artist again, and made his vision for a future filled with family and friends a reality. If ever there was a scene in a book that could prompt me to buy 6 other books immediately, it was that epilogue. I'm looking forward to getting to know more about the citizens of Pleasanton.

Dawn gives it 4✨s
Arik is an artist who is sure he's lost his ability to paint due to an accident that leaves his right hand badly burned and scarred.  He's tried to paint, but his hand just doesn't cooperate with his brain.  When he receives an invitation from Ken to come and stay with him and collaborate on an art piece, Arik cannot say no even though he's convinced he won't be able to participate in the artwork.  However, the chance to meet Ken, a man he's admired for years, is just too much to pass up on.
Reg is a big guy with tattoos, he wears leathers and rides a motorcycle.  He's also incredibly sweet, kind and giving.  Reg runs his own gas station and bike detailing shop and is a member of a motorcycle club.  Arik is terrified of Reg when he meets his.  Reg's size intimidates Arik.
I was almost amused by Arik's reaction to Reg because Reg is such a big loveable man that I really wanted to hug through most of the book.  Both men form a bond with a sweet girl named Bobbie Jo who lives in a children's home.  It's through their time spent with Bobbie Jo that Arik sees how wrong he was in his first impressions of Reg.
There are definitely lessons to be learned from this book.  First too many of us stereotype others and that can lead to so many missed opportunities.  Second, we cannot let our past define us or write our future.  Arik was in real danger of living his life always defined by what happened to him.  It took some tough love by Reg to show him that he can live the life he always wanted.
This is the first book I've read in the Senses series, but I think I'm going to go back and start from the beginning.  The cast of characters in this book really makes me want to know their stories.  Especially Ken and Patrick.

About Andrew Grey
Andrew grew up in western Michigan with a father who loved to tell stories and a mother who loved to read them. Since then he has lived throughout the country and traveled throughout the world. He has a master's degree from the University of Wisconsin-Milwaukee and works in information systems for a large corporation. Andrew's hobbies include collecting antiques, gardening, and leaving his dirty dishes anywhere but in the sink (particularly when writing) He considers himself blessed with an accepting family, fantastic friends, and the world's most supportive and loving partner. Andrew currently lives in beautiful, historic Carlisle, Pennsylvania.
Visit Andrew's website: http://andrewgreybooks.com/