DUELING REVIEWS: Under a Sky of Ash by Brandon Witt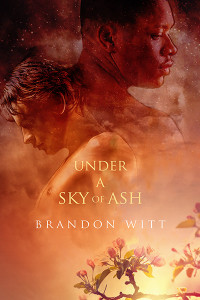 Under a Sky of Ash by Brandon Witt
Pages: 292 pages
More than a decade after leaving Colorado to attend college and escape his past, Isaiah Greene moves back and builds a life in Denver as a special education teacher. When he meets Ben Woods, the mentor of one of his students, the attraction is immediate. The revelations that they've both suffered traumatic childhoods form a bond between them.
Raised by an abusive grandmother, Ben is a recovering addict who has made a family with his construction worker boss, Hershel, and Hershel's husband, Daniel—drag queen ManDonna. Adding Isaiah to his life gives Ben a glimpse of a future he'd never dreamed possible for himself.
Both Isaiah and Ben are survivors, but when guilt drives a wedge between them, the past threatens to end their relationship.
Ben and Isaiah embark on journeys of self-discovery. Though their path will be difficult at times, humor and love find a way to bring light to the darkness.
Purchase Links: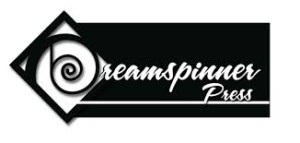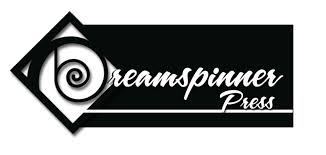 Jessie gives it 5✨s
Wow. Can that be my review?
No, okay, let me try to articulate this without giving away too much. We start out with 12 year old Isaiah getting his first kiss from RJ. We all remember our first kiss, right? Isaiah remembers his too—the wonder, the riot of feeling, and the absolute devastation that followed after RJ's father found them.
Through Isaiah's present day thoughts, we know that he went through extensive therapy, including reparative therapy to cure the gay in him. It didn't work. We also know that RJ didn't die that night, but that he's nothing more than a child in a man's body. Whatever other reasons Isaiah gives for returning to Colorado Springs, it's quickly apparent to me that he's there for RJ.
Isaiah meets Ben, one of his student's "big brothers" when said student gets in trouble again. Aaron was heartbreaking. A foster kid with a serious lack of impulse control and a penchant for acting out to get attention. Without Ben, I fear for what Aaron could have become.
Ben is six years younger than Isaiah, blond haired and blue eyed, and a little rough=meaning exactly Isaiah's type. He lost his whole family at a young age when his father killed his mother, brother and then himself, leaving Ben in the custody of his old bitch of a grandmother. He is invested in Aaron because he sees himself in Aaron and knows that behavioral issues can lead to other things—like stripping, prostitution, dealing, and becoming an addict. He knows, because that's been his life until he's rescued by Hershel and Daniel (ManDonna).
Despite neither really looking for a relationship nor even thinking themselves capable of it, Isaiah and Ben make a go of it, and it's no easy road. From their current relationship triggering pain from their pasts, to Aaron needing a temporary safe house, to homophobic and racial issues, to a greedy grandparent and intolerant parents, to well-meaning yet interfering friends…and I still haven't touched on the real twist that nearly levels the whole thing.
When it happened, I felt like I should have seen it, and yet I was totally blindsided. Gutted right along with Ben and Isaiah, and completely invested in their road back. There's nothing else I can really say that wouldn't be a spoiler.
This is so much more than a romance and even the romance isn't really romantic. Loving, yes, at times funny and awkward, absolutely, but not the stars-in-your-eyes kind of romance. Equal to the relationship of Ben and Isaiah are the issues they face and the discoveries they make. It's about acceptance and being able to forgive oneself, of seeing that no one is perfect and most of us are more fucked up than we let on, and that love might not fix everything or anything, but two partners committed to making it work and working together are unstoppable.
With Ben, Isaiah, RJ, Hershel, ManDonna, Charity and Jake…Under a Sky of Ash has secured a spot on my top 5 for 2016.
Dawn gives it 5✨s
Honestly, I had to take a day before I could write my review for this book.  I was so overwhelmed with emotions that I wasn't sure I could put into words how this book made me feel.
Isaiah Greene teaches special education and recently returned to Colorado.  When Isaiah meets, Ben Woods the attraction is instant.  Ben is Aaron's Big Brother and attends a meeting with Aaron's foster mother to help when Aaron receives a referral.  Aaron receives a lot of referrals!  Aaron has impulse control issues.  Oh did I feel for Aaron.  He has been in the foster care system for some time and his current foster parent is a real piece of work and definitely not in a good way.
Ben is everything that Isaiah is attracted to in a man.  He's got scruff, shaggy blonde hair, beautiful blue eyes and all of these things sets off immediate red flags.  Isaiah doesn't want to repeat his mistakes of the past.  Ben is immediately attracted to Isaiah as well though Isaiah is definitely not Ben's type.  He's pretty with chiseled features, defined muscles and not the one night stand type.
Ben and Isaiah are both damaged, they are both living with guilt, pain, and pasts they don't know how to get past.   The relationship they build is built on a very fragile foundation and when their pasts collide that foundation cracks so deeply neither man knows how to repair it.  The plot twists in this book are riveting and painful.  My heart broke for the men in this book.
This is the first book I've read by Brandon Witt and I am definitely a new fan.  He was able to pull me in from the beginning and keep me completely engrossed in this story until the last page.  I felt as though I went through every high and low and was emotionally exhausted by the end, but I absolutely love an author that can take me on such a ride.  Read this book.  It is so beautiful.
About Brandon Witt
Brandon Witt's outlook on life is greatly impacted by his first eighteen years of growing up gay in a small town in the Ozarks, as well as fifteen years as a counselor and special education teacher for students with severe emotional disabilities. Add to that his obsession with corgis and mermaids, then factor in an unhealthy love affair with cheeseburgers, and you realize that with all those issues, he's got plenty to write about…
Visit Brandon's website: http://www.brandonwitt.com/