MENAGE-A-REVIEW: Ryker by R.J. Scott and V.L. Locey
Author: R.J. Scott and V.L. Locey
Book: Ryker
Series: Owatonna U, Book #1
Page/Word Count: 194 pages
Categories: Gay Romance, Contemporary Romance, Sports, YA
Release Date: September 26, 2018
Publisher: Love Lane Books
Cover Artist: Meredith Russell
Buy Links:


Blurb:
Ryker is hockey royalty, Jacob is a poor country boy. Can two vastly different people find common ground and become the men they want to be?
Ryker comes from a long line of championship-winning hockey players. Playing college hockey to develop his game is his only focus, and nothing will stand in the way of him working to become the best player. He has no room for relationships, people that point out his flaws, or anyone who calls him on his dreams. He certainly has no place for love, and meeting Jacob is nothing but a useful distraction on the side. After all trying to get his Owatonna Eagles teammate into bed is less work and more play. When tragedy rocks his family, his charmed life crumbles, and the only person he can turn to is the same one who claims to hate him.
Jacob Benson has only known hard work and stifling conservative values his whole life. Born and raised in the small rural community of Eden Crossing, Minnesota, he's the only son of a hard-working but struggling dairy farming family. Jacob is using his skills in hockey to finance his way to an agricultural science degree. These four years at Owatonna U. will probably be the only time he has to enjoy life, gain acceptance about his sexuality, and live openly before his inevitable return to the farm. Running into a pretty rich boy like Ryker Madsen is putting a damper on his enjoyment of life away from home. Ryker's flip, conceited, carefree attitude grates on Jacob's every nerve. So why, if Ryker is everything he dislikes, does he want nothing more than to explore the sinful dreams that his annoying teammate stars in every night?
---

3.5✨s – This book did more telling than showing and that kind of disappointed me because I love seeing the characters coming and falling and feeling right along with them. I loved Ryker right away and hated Jacob. I still don't care for Jacob very much. He is very judgemental and loving Ryker is the only thing I really care about when it comes to him. I think it's admirable that he wants to save his family's farm but he's kind of a jerk.
Ryker might come from hockey royalty but he knows his flaws and wants to work and be the best that he can be. When he meets Jacob he tries to play nice but Jacob is hostile towards him. It seems the only time they manage to get along is during sex.
I wish that the tragedy was more fleshed out. Does that sound bad? Because while it was hard to read and I felt for the characters it moved too fast for it to really sink in. This is where the authors could have really showed their readers what was happening as opposed to telling about it.
Overall I enjoyed this book, for the hockey and for Ryker and his family. It wasn't my favorite, but I didn't hate it either. Would I read the others in the series? It would depend on who they're about.


4✨s – R.J Scott and V.L. Locey continue their successful collaboration with a new series about college hockey with a more NA feel. If you've read the Harrisburg Railers series, you've met Jared's son Ryker and you'll know what happened at the end of the last book. Most of Ryker's story runs concurrent with Goal Line but can be read as a stand alone. (Go read the first series; you know you want to!) Meeting at a hockey conditioning camp, Jacob is initially unfriendly, dismissive of Ryker and a bit jealous, calling him out over his privileged life and relatively easy ride to the NHL. Enforced proximity as roommates and their obvious attraction leads Ryker and Jacob into having a fling before parting ways after camp. Back at college, Jacob has a tough time trying to play well enough to keep his scholarship, pay his way with two jobs and placate a father who appears to see Jacob as a disappointment for being gay. Jacob is not happy when he finds out Ryker has transferred to Owatonna. He needs to concentrate on his future and Ryker is a distraction he doesn't need.
This narrative utilizes the authors' familiar style of alternating viewpoints , making it easy to see the characters personalities develop. Ryker has to make an effort to develop his maturity, connect with Jacob and really understand how much he has taken for granted, including his own hockey skills. I liked Jacob's character a lot, even when he was being defensive and harsh with Ryker, mostly because he was trying to protect himself and his heart. The relationship progress is really paced well as he and Ryker communicate more, exchange their thoughts and ideas and Ryker even aids Jacob in coming to a better understanding of his parents. Seeing the major characters in action on the ice adds to the veracity of the setting and shows how the culture of the sport is influential to the plot.
The heat level for the couple is pretty moderate since both guys are kind of inexperienced but also at odds more than once. The "I love you's" still felt a little bit rushed and I wanted to see more follow up on a couple of minor details, but it's no biggie. I was also glad that the crisis for Ten wasn't tied to any issues between Ryker and Jacob. They build a strong relationship by the end of the story and I'll hope to see more of them in the future, since Ryker is already drafted once he finishes school. I'd recommend this book to both NA fans, hockey lovers and those of us who are only hockey fans between the pages of a book.

4✨s – Yet another great start to a new series from RJ Scott and V.L. Locey. We can always trust in having some wonderful characters and a really good story line. This is a New Adult book and has a couple of characters from the Harrisburg Railers Series but it's not necessary to have read those to understand this book. We are first introduced to Ryker. With hockey in his blood being third generation he always knew what his future held and he worked towards it, though it helps a lot having hockey royalty as a father that now coaches a team. When he heads to camp to put himself through the paces and improves his form, he meets Jacob who intrigues and annoys him at every turn. Jacob grew up on a farm, working alongside his father and earning a scholarship to play hockey at college, enabling to take courses that will help him to save the struggling farm. When he attends camp Eagles teammates to better themselves as players, he meets and is instantly annoyed by Ryker. Entitled and handed everything he wants, what does he know of struggle. As hard as he tries though, Ryker breaks through his tough act and creates a relationship that they both crave. Mutual attraction and respect on the ice bring them together but things were never meant to last more than the six weeks. Until Ryker changes the game on Jacob and gives them a chance but Jacob has to be willing to take it. This is a great story of two young men, learning more about themselves and each other as they grow both as people and players. I love books with two characters from very different backgrounds coming together as it shows that no matter what or where you come from there is someone out there for you, you just have to be willing to look and accept them. Ryker and Jacob both have a strong sense of self, know what they want going forward and are working hard towards it. It's heartwarming to read when each man can help the other in some way whether it's hockey, schoolwork or personally. Especially when a big moment happens and decisions have to be made about what is important. We get some great secondary characters, family and friends that provide support, lightheartedness, and connection to the world around them. We are always focused on the MC's but these people have impact on the story line and the men themselves. I have never watched ice hockey but these authors converted me a long time ago to reading stories containing the sport. It can get intense and rough but is a fantastic way of bringing a team and individuals together. I highly recommend this book and am looking forward to the next one in the series and to see what couple get their story next. I received an ARC from the publisher and am happily giving a review
About RJ Scott: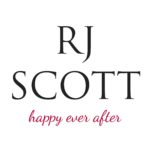 RJ Scott is the bestselling romance author of over 100 romance books. She writes emotional stories of complicated characters, cowboys, millionaire, princes, and the men and women who get mixed up in their lives. RJ is known for writing books that always end with a happy ever after. She lives just outside London and spends every waking minute she isn't with family either reading or writing.
The last time she had a week's break from writing she didn't like it one little bit, and she has yet to meet a bottle of wine she couldn't defeat.
Where to find RJ Scott:




About V.L. Locey: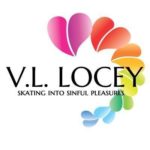 V.L. Locey loves worn jeans, yoga, belly laughs, walking, reading and writing lusty tales, Greek mythology, the New York Rangers, comic books, and coffee. (Not necessarily in that order.) She shares her life with her husband, her daughter, one dog, two cats, a flock of assorted domestic fowl, and two Jersey steers. When not writing spicy romances, she enjoys spending her day with her menagerie in the rolling hills of Pennsylvania with a cup of fresh java in hand. She can also be found online on Facebook, Twitter, Pinterest, and GoodReads.
Where to find V.L. Locey:








Contest:
This contest is hosted by the author and/or promotional company, and Jessie G Books does not have access to any data collected as a result.
Direct: https://www.rafflecopter.com/rafl/display/3e0e9a43456/