Model Citizen by Lissa Kasey Blog Tour

Author Name: Lissa Kasey
Book Name: Model Citizen
Release Date: June 22, 2015
Pages or Words: 82,000 words
Categories: Contemporary, M/M Romance, Mystery
Publisher: Dreamspinner Press
Cover Artist: Garrett Leigh
Blurb:
Oliver "Ollie" Petroskovic's life as an international supermodel was heading in the right direction. He worked part-time for his brother at his detective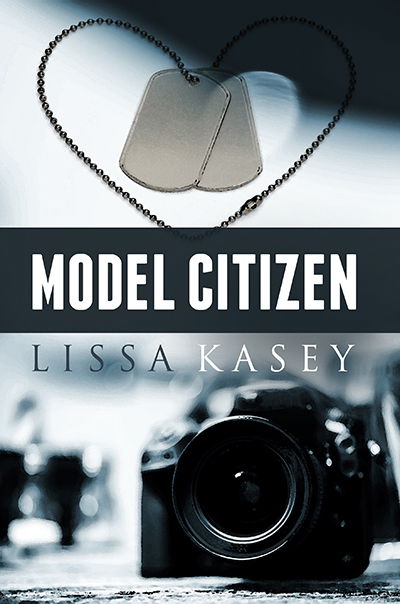 agency—Petroskovic Haven Investigations—and had just bought his dream house. But all that changed when he found his brother dead, a victim of PTSD-induced suicide.
Almost a year later, Ollie is trying to keep his brother's business afloat, but can't get his PI license. Then his brother's best friend, Kade Alme, shows up, fresh from the battlefield after a close brush with death. Kade is looking for a new life, in more ways than one, and with PI license in hand, he's exactly what Ollie needs to keep PHI running.
When one of Ollie's childhood friends gets in trouble, Ollie feels he has to help. Kade insists on investigating if only to keep Ollie safe. Neither realizes the danger they're in as someone tries to tear them apart before they can find solid ground together.
Excerpt:
"Hmm," he grumbled, but got out of the car. "Can you come up with me? Sorry, but I've been a little jumpy since getting shocked. Sometimes I feel like I see something out of the corner of my eye and turn, but nothing is there. Sorry to be a bother."
I felt bad for the guy, so I turned off the Bug and followed him. If he needed me to check the closet and under his bed before I left, so be it. I'd probably be jumpy after nearly being electrocuted too.
I'd stayed at this hotel myself a dozen times when Nathan was still alive and I'd wanted to get away from the prying eyes of the media for a few hours. Jacob had hated the place, but it was clean and the beds were soft. The owner didn't tolerate trash of any kind. Drugs, prostitution, and vagrants were not welcome. He hadn't liked Jacob either. Something about the place tonight set off my spook radar. Hair stood up on the back of my neck and goose pimples ran across both arms.
About the author:
Lissa Kasey lives in St. Paul, MN, has a Bachelor's Degree in Creative Writing, and collects Asian Ball Joint Dolls who look like her characters. She has three cats who enjoy waking her up an hour before her alarm every morning and sitting on her lap to help her write. She can often be found at Anime Conventions masquerading as random characters when she's not writing about boy romance.
Where to find the author:



Website: www.lissakasey.com
Tour Dates & Stops: June 22 – July 3, 2015
22-Jun
The Hat Party
23-Jun
Jessie G. Books
24-Jun
BFD Book Blog
25-Jun
Wicked Faerie's Tales and Reviews
26-Jun
Inked Rainbow Reads
29-Jun
Love Bytes
30-Jun
Bayou Book Junkie
1-Jul
MM Good Book Reviews
2-Jul
Scattered Thoughts & Rogue Words
3-Jul
Happily Ever Chapter
Molly Lolly
Rafflecopter Prize: $15 DSP Gift Card
a Rafflecopter giveaway