NEW RELEASE: Nocturne by Irene Preston & Liv Rancourt

Author: Irene Preston & Liv Rancourt
Book: Nocturne
Series: Hours of the Night, Book #2
Page/Word Count: 296 pages
Categories: Gay Romance, Fantasy/Paranormal/Sci-Fi, Multicultural
Release Date: October 12, 2017
Publisher:Prescourt Books
Blurb:
It's Mardi Gras, cher, but this year le bon temps kick off with murder…

For generations, the White Monks have treated the vampire Thaddeus Dupont as a weapon in their battle against demons. However, when a prominent matron drops dead at a party, Thaddeus and his lover Sarasija are asked to find her killer. Their investigation leads them to an old southern family with connections everywhere: Louisiana politics, big business, the Church, and an organization just as secret as the White Monks.

Meanwhile, an esoteric text containing spells for demon-summoning has disappeared, Thaddeus is losing control of le monstre, and Sara is troubled by disturbing dreams. These nightmares could be a side-effect of dating a vampire, or they could be a remnant of his brush with evil. As the nights wear on, Sara fears they are a manifestation of something darker – a secret that could destroy his relationship with Thaddeus.

Look Inside

Guest Post:
Thanks so much for having us here on your blog, Jessie. Irene and I are both so excited to have Nocturne out in the world!
A few days ago, we had back-to-back Facebook author takeover events. In both, readers asked us questions, and in both, the subject of religion came up. Readers were curious about how we'd come up with a Catholic monk/vampire, and where we got the idea to make his counterpart an agnostic who'd been raised in the Hindu tradition.
The short answer is, it just worked out that way.
I mean, we didn't set out to write a religious story in any way, but I think we both had ideas about good and evil, right and wrong, that we wanted to explore. Here's how Irene explains her attraction to the subject:
Angels and demons have always been super interesting to me. Angels theoretically have no free will, which was God's special gift to humans. But demons are angels who rebelled against God. So if they had no free will… it's a conundrum, isn't it?
A conundrum, and a great hook for a story. While we could have written a vampire/demon story without bringing in the whole religious angle, I think our approach adds another layer of tension. Here's Irene again:
In Christian mythology, demons are the ultimate evil. Hinduism is a little less black and white. Early on in Vespers, I began to wonder how well Sara, an agnostic raised by a Hindu mother and atheist father, would adapt to the Christian viewpoint when faced with overwhelming evidence of actual demons. Honestly, I think he tries not to think about it. He doesn't like the implications. On the other hand, Thaddeus is absolutely convinced God is real and demons are evil, yet he demonstrates a surprising flexibility in thought on other dogma.
The conflict between Thaddeus's moral code and Sara's very different belief system drives a great deal of the tension in Nocturne. We could have made it work without the Catholic vs Hindu thing, but not as well.
Adding the religious element might turn readers off, but that's a risk Irene and I are ready to take. The key, I think, is that we're not trying to convert anyone to anything. When writing scenes from Thaddeus's point of view, I make every effort to ground him in his beliefs, but that's as far as it goes. Readers are free to agree or disagree with the choices the character makes.
Another thing I noticed while we were editing Nocturne is that Thaddeus isn't really trying to convert Sara to anything, either. He's been on this earth long enough to realize there are many paths to paradise, and he's not trying to force his lover to follow in his footsteps.
Although now that I think about it, that's a possible a source of conflict for a sequel. Hmm…
If you're intrigued, keep reading because there's an excerpt here. There's also a rafflecopter widget, so please enter our giveaway. There's a $25 gift card for something! Happy reading!!
Excerpt:
Jo threw back her head and laughed. "Darlin', don't you worry about that. Just tell me you didn't blow up some shitty house out in Mandeville for kicks or something."
"No." This seemed like a great time to ask her about that night, except she had just rescued him, and he wasn't sure exactly how to phrase the question, anyway.
"All right, then. We're all good." She finally stopped rummaging in the giant bag she had crammed on the floor between Sara's legs and pulled out a flask. She offered it to him first. "You had an ordeal. Want something to steady your nerves?"
Or make him puke. "I'm good."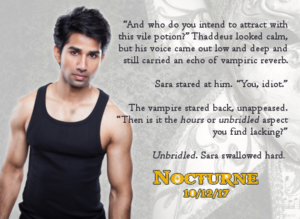 "Pot? Xanax?" She pulled out another pill bottle, shook it, then squinted at the label. "What are these?"
Did she have a whole pharmacy in there? He watched as she shook one of the mystery pills out and swallowed it with a swig of whatever was in the flask. No wonder the twins had waited outside. He dropped his head back against the seat rest and looked forward to being home.
He was exhausted, which was his excuse for why he didn't first notice they weren't headed toward the Garden District. He sat up a little straighter, trying to see around Jo, who had turned up the radio and was singing along as they speeded along.
"Where are we going?"
"Grandma Berta's party, remember?" Jo gave her hips a little shake to the radio. Sara's thighs did not thank her.
"Grandma left us her place out in the country." Sef downshifted into a turn. "Better place to party than town for all of us right now."
"Guys," Sara protested. "I'd love to party with you, but I've had kind of a day." He had just spent hours in an interrogation room. He had barely slept. He was in sweats. "I'm not even dressed."
"Sara." Jo rested her head against his. "Sa-ra. Don't ditch on us."
He looked over to Sef, hoping for sanity. Instead, he got a wicked smile.
"Let's play a game." The Maserati picked up speed.
"Does the game involve dropping me off at home?"
"Maybe." Sef's smile got a little wider. "It's a little like Truth or Dare."
O-kay.
"So, all you have to do is answer one little question and we take you home. Ready?"
"Yeah, whatever."
"What are you?"
The Maserati picked up more speed. They were out of the city center, but plenty of traffic surrounded them. Sef wove in and out. He was going to blow the timed lights and have to stop soon, Sara thought absently. The next intersection was coming up fast, and sure enough, the light went yellow.
"Faster," Jo whispered.
The car surged forward.
"What the hell, Sef?"
"No, what are you, Sara?"
They blew through the light just as it turned red. Up ahead, Sara could see the next light. Truth or Dare. Shit. They were crazy.
"What do you mean? Like my sign? I'm a Pisces."
"Pisces!" Jo laughed, "Oh, you're funny."
"What the hell is wrong with being a Pisces?" Except now he thought of it, none of the heroes in books or movies were ever Pisces. They were all Taurus or Cancer, or he thought James Bond might be a Scorpio.
"Shhhh." She patted his face. "Nothing's wrong with Pisces. Mr. Rogers was a Pisces."
Okay, Mr. Rogers was…not an action hero.
"And Emperor Constantine."
The car hadn't slowed down.
"Cute," Sef drawled. "But not what we're asking, sweetheart."
The light up ahead turned red, and a steady stream of cars started across the intersection. The Maserati didn't slow. They would need to slam on the breaks to stop in time. Sara was suddenly very aware that he hadn't managed to fasten his seat belt before Jo landed in his lap.
"Relax," Sef said. "Watch."
The light turned green, and they sailed through. The next light was only a block away. There were cars stopped in both lanes in front of them.
About Irene Preston:
Irene Preston has to write romances, after all she is living one. As a starving college student, she met her dream man who whisked her away on a romantic honeymoon across Europe. Today they live in the beautiful hill country outside of Austin, Texas where Dream Man is still working hard to make sure she never has to take off her rose-colored glasses.
Where to find Irene Preston:








About Liv Rancourt:
I write romance: m/f, m/m, and v/h, where the h is for human and the v is for vampire … or sometimes demon … I lean more towards funny than angst. When I'm not writing I take care of tiny premature babies or teenagers, depending on whether I'm at home or at work. My husband is a soul of patience, my dog's cuteness is legendary, and we share the homestead with three ferrets. Who steal things. Because they're brats.
Where to find Liv Rancourt:









Contest:
a Rafflecopter giveaway