NEW RELEASE REVIEW: Facing West by Lucy Lennox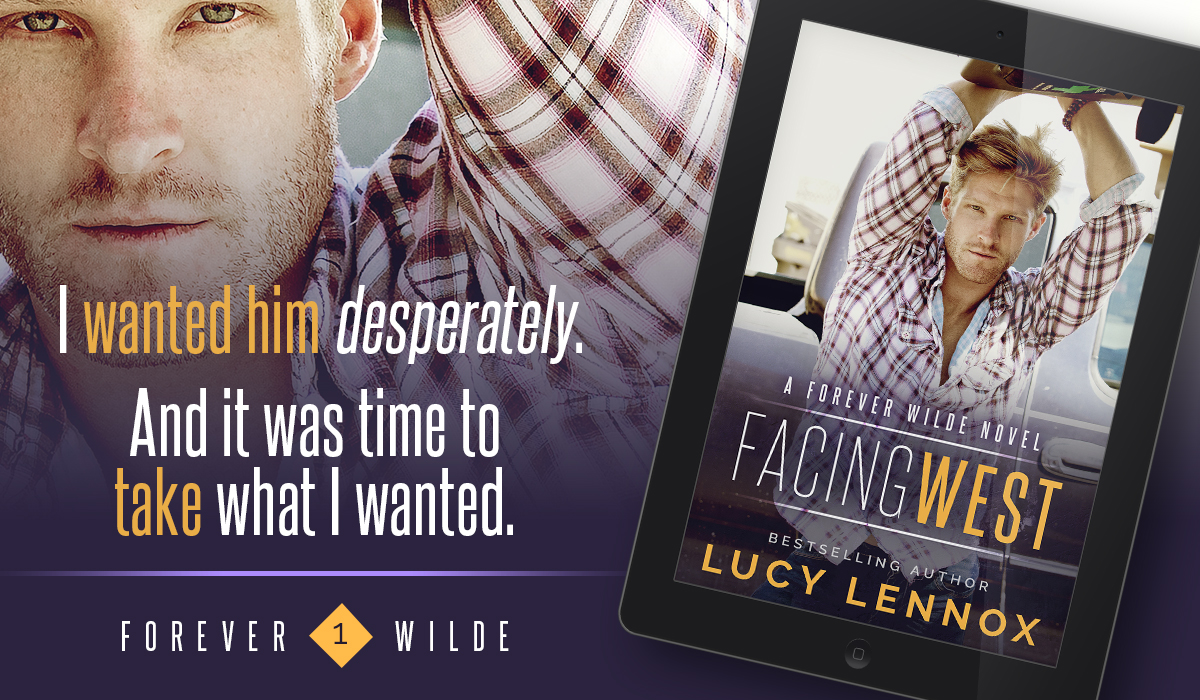 Author: Lucy Lennox
Book: Facing West
Series: Forever Wilde #1
Page/Word Count: 312 pages
Categories: Gay Romance, Contemporary Romance
Release Date: August 20, 2017
Buy Links:


Blurb: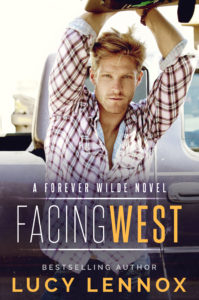 Nico:
I left my family and tiny Texas hometown fifteen years ago to escape small-town gossips and to give my mom and sister the chance at a better life. But when a phone call from an attorney back home informs me that my sister passed away, leaving me custody of her newborn baby, I'm shocked out of the steady life I've built for myself running a tattoo shop in San Francisco.
The thing is: I don't do babies. And I don't do small towns. Or commitment. And I especially don't do family. My plan is to go back to Hobie just long enough to sign adoption papers, giving my niece the kind of stable, loving family I could never provide.
But the moment I meet my niece in the arms of Weston Wilde, my sister's best friend and the town's handsome doctor, my plans begin to change. Because suddenly, I see a different future. One with the very thing I thought I never deserved: a family. If only I can convince West that I'm not the same good-for-nothing kid ready to bolt when things get tough.
Weston:
There's one thing I know for sure about Nico Salerno: he was a good-for-nothing as a kid and judging by the purple-haired, tattoo'd punk who shows up at his sister's funeral, he hasn't changed. There's no way I'm letting him take custody of my best friend's baby.
But the more time I spend around him, the more I realize that his rough exterior is just a shell and that beneath all the tattoos is a scared, insecure man searching for a place to belong. And pretty soon I know exactly where he belongs: in my bed and by my side.
The problem is, he abandoned his family once before, how do I know that if we become a family he won't do it again?
Facing West is the first in the new Forever Wilde series about the huge Wilde family from Hobie, Texas, whose patriarchs aren't above a little meddling if that's what it takes to help their grandkids find true love.

3✨s – I wanted to love this book. And there were quite a few bits and moments that were incredible. Yet the back story was weak, and West started out as a complete jerk.
Why Nico left just didn't make sense. Add to that the fact that he just never came back. Even after he'd grown up, just nope. In this world how did Adrianna not reach out to him, how did he never look back? Big hole.
Now this book shows how opposites attract. Sadly there is so much misplaced anger and judgmental bull that the connection is murky.
West won me over, but good gracious is he an a$$ at the start. Many of Nico's chapters broke my heart. All he has ever wanted was love and a family. The back and forth took a bit of shine off the story.
Also what in the world with Adrianna? What was up with the poor accounting and the who's the
daddy? Felt like a throwaway. Don't get me started on Curt. Love the family-Grandpa and Doc-there's definitely a story there. So much love and fun.
The epilogue was wonderful. The entire Wilde family promises to bring more stories of love and laughter. I will be in line for more.
Teasers: click to enlarge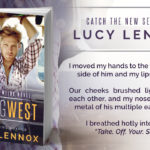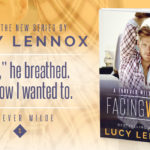 About Lucy Lennox:
Lucy Lennox is finally putting good use to that English Lit degree earned way back in the 1900s.
She enjoys naps, pizza, and procrastinating. She has some snarky kids and is married to someone who is better at math than romance but who makes her laugh every single day and is the best dancer in the history of ever.
She stays up way too late each night reading M/M romance because that stuff is hot.
Where to find Lucy Lennox: