NEW RELEASE REVIEW: Goal Line by RJ Scott and V.L. Locey
Author: RJ Scott and V.L. Locey
Book: Goal Line
Series: Harrisburg Railers, Book #6
Page/Word Count: 54K Words
Categories: Gay Romance, Sports Romance
Release Date: August 8, 2018
Publisher: Love Lane Books
Cover Artist: Meredith Russell
Buy Links:






Blurb:
Fear and sadness mark Bryan's life, can Gatlin show him that you have to trust before you can love?
Gatlin Pearce is creeping up on thirty-eight and is still single. It's not that he wants to be alone, it's just that he's too damn old to be in clubs filled with glittery gay boys who can't even tell him who the Rolling Stones are.
Better to just spend his evenings at Hard Score Ink – his tattoo and artwork shop – creating masterpieces on human flesh, listening to the Railers games, and nursing a cold beer.
His solitary life is about to end when Bryan Delaney, the new Railers backup goalie, shows up at his shop looking for new artwork for his helmet. There's some sort of sad story in those beautiful eyes of Bryan's, and Gatlin finds himself more than a little infatuated with the tender new goalie.
Bryan Delaney leaves home at fifteen to live with a billet family. He just wishes that he could have escaped his alcoholic father and strictly devout mother earlier. Drafted to the Arizona Raptors he finds a new family, and his first love affair even if that relationship is marked with violence.
Being traded to the Railers is a shock to the system but the team isn't like any other he's ever played on and they truly seem to care about him. It's only when he meets artist Gatlin, with their shared love of music and hockey, that he realizes how hard it is to escape the past.
---


5✨s – I'm not sure if I've said it before but this series just… keeps… getting… better! Bryan just about broke my heart and Gatlin is a guy who really needed someone to nurture and appreciate him for it. One of my favorite tropes is an age gap but these two honestly didn't feel as far apart as a 22 year old and a man of 39 are. Bryan has had few people in his life who weren't toxic, only the hockey billet family he lived with since he was 15 love him wholeheartedly. Before he arrives in Pennsylvania, Bryan played for the Raptors, the Railer's nemesis and was also involved with Aarnie Lankinen, the jerk we saw in Max's story. Through Bryan we learn just how badly the Raptors as a whole and Aarnie specifically, mistreated him and crushed his spirit. When Gatlin meets the skittish young man, he wants to be the one person to take that sadness from his eyes. Luckily Bryan has also landed in the welcoming atmosphere of the Railers team, although its takes him awhile to trust in them. Stan takes him under his goofy Russian wing though, so it's inevitable!

For Gatlin, it takes patience, slow pursuit and a shared love of 70's and 80's metal band music to get through to Bryan but it was lovely and heartwarming to watch. Bryan's confidence blossoms both on and off the ice but eventually he has to face his old team and Aarnie across the ice. I've come to love all these characters so much over the course of the series and the authors keep them all fully present in each book even with the ever-widening circle of teammates and family. Each one is vividly drawn whether in their individual stories, as supporting cast or figures soon to be featured. Sharp, humorous dialogue and fresh plots enrich the narrative consistently with each installment. One major event in this book is a shocking twist that will carry over to the next. Lots of tender and fuzzy feels are intensified by thrills and chills making this one you won't want to miss. Someone could try to read this as a stand-alone but I wouldn't recommend it. You really need the history and backstories of the players and competing teams to really "get" this one. The whole series is so worth it though!

About RJ Scott: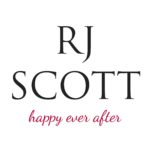 RJ Scott is the bestselling romance author of over 100 romance books. She writes emotional stories of complicated characters, cowboys, millionaire, princes, and the men and women who get mixed up in their lives. RJ is known for writing books that always end with a happy ever after. She lives just outside London and spends every waking minute she isn't with family either reading or writing.
The last time she had a week's break from writing she didn't like it one little bit, and she has yet to meet a bottle of wine she couldn't defeat.
Where to find RJ Scott:




About V.L. Locey: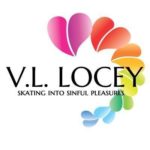 V.L. Locey loves worn jeans, yoga, belly laughs, walking, reading and writing lusty tales, Greek mythology, the New York Rangers, comic books, and coffee. (Not necessarily in that order.) She shares her life with her husband, her daughter, one dog, two cats, a flock of assorted domestic fowl, and two Jersey steers. When not writing spicy romances, she enjoys spending her day with her menagerie in the rolling hills of Pennsylvania with a cup of fresh java in hand. She can also be found online on Facebook, Twitter, Pinterest, and GoodReads.
Where to find V.L. Locey:








Contest:
This contest is hosted by the author and/or promotional company, and Jessie G Books does not have access to any data collected as a result.