NEW RELEASE REVIEW: Kairos by Mary Calmes

Author: Mary Calmes
Book: Kairos
Page/Word Count: 157, 46K words
Categories: Gay Romance, Contemporary Romance
Release Date: December 15, 2017
Publisher: Dreamspinner Press
Cover Artist: Reese dante
---
Blurb:
Sometimes the best day of your life is the one you never saw coming.

Joe Cohen has devoted the past two years of his life to one thing: the care and feeding of Kade Bosa. His partner in their PI business, roommate, and best friend, Kade is everything to Joe, even if their relationship falls short of what Joe desires most. But he won't push. Kade has suffered a rough road, and Joe's pretty sure he's the only thing holding Kade together.

Estranged from his own family, Joe knows the value of desperately holding on to someone dear, but he never expected his present and past to collide just as Kade's is doing the same. Now they've stumbled across evidence that could change their lives: the impact of Kade's tragic past, their job partnership, and any future Joe might allow himself to wish for….

Buy Links:


Look Inside

---

3.5✨s – As a Mary Calmes fan, I grab almost any new title from her right away. Her stories are reliably entertaining and humorous, with a familiar style and feel. Joe and Kade are quintessential Calmes characters, as are secondary figures, with a few trademark references tucked in (yes, a peacoat!), and a smattering of Easter eggs from previous stories. But if Joe and Kade were mentioned anywhere in previous stories, I simply can't remember them. And if I had to compare, they're just a bit similar to Ian and Miro, but without their tough guy edginess.
Joe is the first person narrator, and the opening gives a fast-paced history of Kade, their intense friendship and the PI partnership. Doing a favor for Kade's former police captain, they're supposed to pick up an informant, only to arrive just in time to rescue the young man from gunfire. Finding out the guy has evidence that could get them all killed, they head to California to hide out. Once in California, the story unexpectedly transforms into a family reunion for Joe. It all occurs within a single day, with the criminal case wrapping up neatly off page. I think I got a little whiplash.
It read much like a mashup of two separate stories, a crime drama somehow morphing into a prodigal son celebration. I was left wishing for more page time and dialogue in-between the changing circumstances and character introductions, especially when the unrequited love between Joe and Kade resolved so fast. There wasn't enough time to enjoy them being together. There are many amusing interludes, with funny, snarky dialogue and interplay between characters. I'm still quite happy I chose to read this one. You never know if one story might become relevant to another in Mary Calmes often interconnected book worlds.

About Mary Calmes: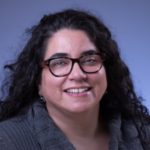 Mary Calmes lives in Lexington, Kentucky, with her husband and two children and loves all the seasons except summer. She graduated from the University of the Pacific in Stockton, California, with a bachelor's degree in English literature. Due to the fact that it is English lit and not English grammar, do not ask her to point out a clause for you, as it will so not happen. She loves writing, becoming immersed in the process, and falling into the work. She can even tell you what her characters smell like. She loves buying books and going to conventions to meet her fans.
Where to find Mary Calmes: