RELEASE DAY REVIEW: Disarming Donner by Charlie Cochet

Author Name: Charlie Cochet
Book Name: Disarming Donner
Series: North Pole City Tales #5
Page/Word Count: 68 pages, 20K words
Categories: Fairy Tales, Holiday, MM Romance
Release Date: December 21, 2016
Publisher: Dreamspinner Press
Buy Links: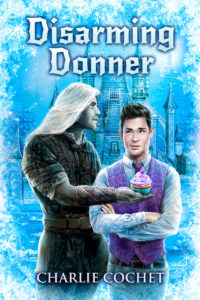 Blurb:
As a beloved Rein Dear and Christmas elf for Mayor Kringle, Donner prides himself on his flawless reputation, good sense, and wise decisions. Donner never does anything until he's thought it through properly. He's certainly not one to get flustered, infuriated, or fall prey to romantic nonsense. At least not until the most unlikely of elves begins chipping away at Donner's defenses.
Calder is a Dockalfar—a dark elf. He's wicked, untrustworthy, and armed with lethal magic. At least that's what everyone thinks. It's easy for them to believe the worst and mistrust him before they've even spoken to him, but Calder is out to prove that he's more than his Dockalfar blood, especially to a certain Rein Dear who has caught his eye. But it will take more than sweet words for Donner to admit what's in his heart.

4✨s – As a Dark Elf, Calder is used to being mistrusted and while he wishes it were different, he can't pretend that others of his kind have only perpetrated this reputation. Still, he wants to prove that he isn't like that. Residing in Jack Frost's castle to help Cupid learn to control his powers, he becomes interested in Donner—a beloved Rein Dear with a reputation that is above reproach. Donner certainly isn't one to fall for a Dark Elf—that just isn't what someone as calm, rational, and logical as he would do.
Calder's need to prove he's not like his brethren was heartbreaking and you can't help but root for him. Watching oh-so respectable Donner come to the realization that he had wrongly judged another and seeing that new-found respect give way to like and lust then love was just a sweet holiday treat. Having other's come to see Calder for himself and not his kind's reputation, was perfect. It's a short read that combines enemies to lovers with learning to accept (and embrace) another's differences in a quick holiday love story that will leave you asking yourself how you missed the first four books?
Or is that just me? Yes, I read this first and wasn't lost in the other characters so much as intrigued enough to buy the first four. Whether you want to jump in here like I did, or go back to start at the beginning, you won't be disappointed in the North Pole City Tales series.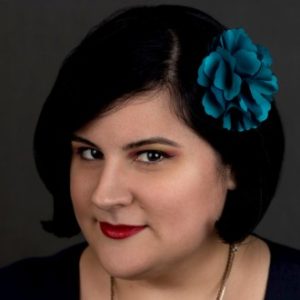 Author Bio:
Bringing you stories with heroes, humor, and heart.
Charlie Cochet is an author by day and artist by night. Always quick to succumb to the whispers of her wayward muse, no star is out of reach when following her passion. From adventurous agents and sexy shifters, to society gentlemen and hardboiled detectives, there's bound to be plenty of mischief for her heroes to find themselves in, and plenty of romance, too!
Currently residing in Central Florida, Charlie is at the beck and call of a rascally Doxiepoo bent on world domination. When she isn't writing, she can usually be found reading, drawing, or watching movies. She runs on coffee, thrives on music, and loves to hear from readers.
Where to find the author: