RELEASE DAY REVIEW: Falling Snow on Snow by Lou Sylvre

Author Name: Lou Sylvre
Book Name: Falling Snow on Snow
Page/Word Count: 79 pages, 25K words
Categories: MM Romance, Contemporary, Holiday
Release Date: December 23, 2016
Publisher: Dreamspinner Press
Buy Links: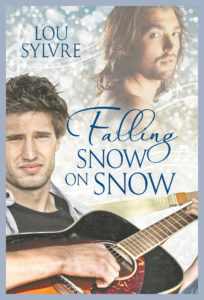 Blurb:
Beck Justice knows holiday sparkle and snappy carols only mask December's cruel, black heart. He learned that lesson even before he landed on the streets eight years ago, and his recent step up to a tiny apartment and a busker's permit for Seattle's Pike Place Market has done nothing to change his mind. But one day in the market, Oleg Abramov joins his ethereal voice to Beck's guitar, and Beck glimpses light in his bleak, dark winter.
Oleg, lucky to have a large and loving family, believes Beck could be the man to fill the void that nevertheless remains in his life. The two men step out on a path toward love, but it proves as slippery as Seattle's icy streets. Just when they get close, a misunderstanding shatters their hopes. Light and harmony are still within reach, but only if they choose to believe, risk their hearts, and trust.

3.5✨s – Falling Snow in Snow is a slice of life holiday novella. First we meet Beck, who is finally getting back on his feet. His back story, while unique to him, will ring familiar with many. He's so grateful for the little he has, and has his routine. But now it is December, and he despises December. The author is able to make December appear as if the dark villain in this tale.
Oleg is so lonely in the midst of his huge family. He wants someone of his own, and when he sees Beck he finds someone who loves music as much he does, who has an air of needing more, a possible kindred spirit.
Oleg and Beck fit. Both want affection and have so much heart to offer. But both are nervous, and while others can see their connection they are remain cautious. Truly beautiful how so much hope can bloom in the dark cold days of December.

Author Bio: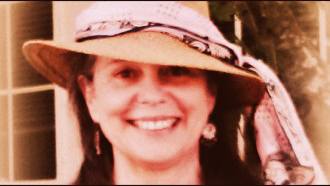 Lou Sylvre lives and writes on the rainy side of Washington State, penning mostly suspense/romance novels because she can't resist giving her characters hard times but good love. Her personal assistant is Boudreau, a large cat who never outgrew his kitten meow, and he makes a point of letting her know when she's taken a plot tangent too far. He invites readers to give their feedback as well! Lou Sylvre hails from southern California but now makes the Puget Sound Region in Washington State her home. When she's not writing, she's reading fiction from nearly every genre, romance in all its tints and shades, and the occasional book about history, physics, or police procedure. Not zombies, though—she avoids zombies like the plague unless they have a great sense of humor. She gets lots of help from Boudreau, a large cat who was apparently an English major, but she refuses to put his name on the byline. Lou plays guitar (mostly where people can't hear her) and she loves to sing. She's most often smiling and laughs too much, some say. Among other things and in no particular order, she loves her family, her friends, the aforementioned Boudreau, his sister George, and their little brother Nibbles, a chihuahua named Joe, a dachshund named Chloe, and a chihuahua/dachshund puppy named Mogui. She takes pleasure in coffee, chocolate, sunshine, and wild roses, and every beautiful thing in the world.
Where to find the author: