RELEASE DAY REVIEW: Model Investigator by Lissa Kasey

Author: Lissa Kasey
Book: Model Investigator
Series: Haven Investigations, Book #3
Page/Word Count: 250 pages, 90K words
Categories: Gay Romance, Mystery & Suspense
Release Date: June 26, 2017
Publisher: Dreamspinner Press
Cover: Garrett Leigh
Buy Links: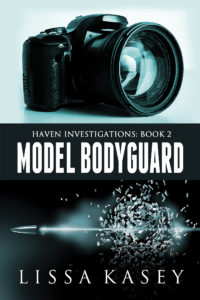 Blurb:
With his lover, Kade, missing, androgynous former model turned private investigator Ollie Petroskovic is ready to kick some ass to bring him home.
Ollie and his ex, rock star Jacob Elias, need to find Kade and free him from the clutches of his manipulative family. But with Ollie suffering from chronic migraines and Jacob unable to bear loud noises, they are hardly the dynamic duo. It takes a lot of sweet talking on the part of Jacob—and patience Ollie doesn't have—to find Kade. Only Kade's not whole anymore. The fight for Kade's heart and mind is far from over.
It's Ollie's turn to guide Kade through nightmares, self-doubt, and PTSD. Kade's memories are scattered, fragmented with possible horrors, and he's not quite sure what is real. Ollie will have to draw on his investigative skills to clear Kade of the terrible accusations his family has made and help Kade unlock the truth. But in doing so, he ignores his own health, which could have catastrophic consequences for everyone, especially when digging up the past could be lethal for them all.

4✨s – Ollie and Kade are back together! I've been in love with fierce, beautiful and broken Ollie since Model Citizen. Picking up where Model Bodyguard ended, Kade is rescued and he and Ollie are trying to heal from more physical and mental trauma. To help Kade, as well as proving something for himself, Ollie goes off on an investigative mission. As much as getting answers about Kade's horrible childhood, the plot also focuses on the growth and development of Kade and Ollie's relationship. I did get a few niggles over the investigation, where some events didn't seem to mesh right for me but it didn't change the momentum of the story.
What I like the most in Lissa's stories is the realism. There's counseling, therapy and doctors, their friends and family, who provide assistance and support. They are humanly flawed characters but there's real communication and honest, if painful discussions. I did really dislike Ollie's character at one point, with his treatment of Kade, but I appreciated that Kade confronts him and they talk things out. Its not a non-communication trope that blows up into emotional crisis. There are many twists and unexpected developments with Kade's family, plus Ollie has to face his medical issues.
Kade and Ollie get to the point of a near HEA, where their relationship is solid, the business is up and running and even Ollie's ex, Jacob is getting back on track. Except, much like book one, they discover more about Nathan and added suspicions about his death, that is still in question. While it's not the cliffhanger we got at the end of book two, I'll be anxiously anticipating the fourth story and the conclusion of the mystery.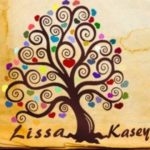 About Lissa Kasey:
Lissa Kasey is more than just romance. She specializes in depth characters, detailed world building, and twisting plots to keep you clinging to your book reader. All stories have a side of romance, emotionally messed up protagonists and feature LGBTGA spectrum characters facing real world problems no matter how fictional the story.
Where to find Lissa Kasey:







June's Blog Contest:
Leave a comment for an entry into a contest to win a $25 Dreamspinner Gift card. Every comment left on a blog post in June will equal one entry, so comment often!