RELEASE DAY REVIEW: Snowblind by Eli Easton

Author Name: Eli Easton
Book Name: Snowblind
House Line: Dreamspun Desires
Page/Word Count: 196 pages, 50K words
Categories: Gay Romance, Contemporary Romance, Mystery & Suspense, Bree Archer cover
Release Date: March 1, 2017
Publisher: Dreamspinner Press
Buy Links:





Blurb: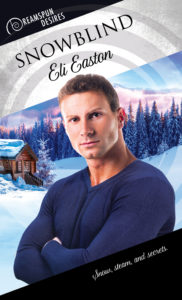 Snow, steam, and secrets.
The latest snowstorm carries something unexpected to the doorstep of Hutch's secluded Alaskan cabin: a stranger named Jude, the most beautiful man Hutch has ever seen. Jude says he's in the area for a ski trip and that he fled a domineering lover, thinking he could make it into town. But Hutch is a suspicious SOB and treats his unwanted guest warily. The problem is Jude isn't just gorgeous, he's funny and smart and flirtatious.
Two gay men snowed in for three days—things happen. Really good things. By the time the storm clears, Hutch finds himself a little too attached to Jude Devereaux, San Francisco-based male model. But is Jude what he claims to be? Or is he entangled in the secrets Hutch moved to Alaska to escape?

3.5✨s – It's always a fun thing for me when a book is more than I expected. Dreamspinner is usually good for a bit of fluff. This story starts pretty straight forward, Jude is lost in the Alaskan wild, close to freezing when he comes upon Hutch, who is more than we see at first glance.
So yes, secrets abound, many more than I expected. The twists and turns are almost too plentiful, making it difficult to trust anyone. But the story kept me hooked until the end.
Loved the changes in Hutch. While Jude remains fairly unscathed through it all, Hutch frees quite a few of his demons, making the HEA so much sweeter.

Author Bio: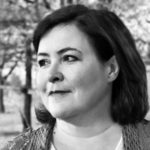 Sweet and steamy romances with lots of humor. Having been, at various times and under different names, a minister's daughter, a computer programmer, a game designer, the author of paranormal mysteries, a fan fiction writer, an organic farmer and a profound sleeper, Eli is happily embarking on yet another incarnation as a m/m romance author. As an avid reader of such, she is tinkled pink when an author manages to combine literary merit, vast stores of humor, melting hotness and eye-dabbing sweetness into one story. She promises to strive to achieve most of that most of the time. She currently lives on a farm in Pennsylvania with her husband, three bulldogs, three cows and six chickens. All of them (except for the husband) are female, hence explaining the naked men that have taken up residence in her latest fiction writing.
Where to find Eli Easton:



Other books by Eli Easton:
[amazon_link asins='B01MQIX7MD,B00E54X7BQ,B00OWIQH5I,B00EORVJL4,B00T12QQOW,B00S35AHDE,B0176UHYKK' template='ProductCarousel' store='jegbo07-20′ marketplace='US' link_id='52d8b4a4-fe93-11e6-b089-9bba8b08043a']