RELEASE DAY REVIEW: Twisted and Tied by Mary Calmes
Author: Mary Calmes
Book: Twisted and Tied
Series: Marshals, Book #4
Page/Word Count: 266 pages, 84K words
Categories: Gay Romance, Mystery & Suspense
Release Date: March 13, 2018
Publisher: Dreamspinner Press
Cover Artist: Reese Dante
Blurb:
Deputy US Marshal Miro Jones finally has everything he ever wanted. He's head-over-heels in love and married to the man of his dreams, his partner Ian Doyle, he's doing well at work, and all his friends are in good places as well. Things are all tied up nicely… until they're not.

Change has never been easy for Miro, and when situations at work force the team he's come to depend on to break apart, and worst of all, his and Ian's individual strengths put them on two separate paths, he's pretty certain everything just went up in smoke. But before he can even worry about the future, his past comes for a visit, shaking his world up even more. It's hard to tell what road he should truly be on, but as he learns some paths are forged and others are discovered, it might be that where he's going is the right course after all. If he can navigate all the twists and turns, he and Ian might just get their happily ever after.

Look Inside


4.5✨s – Wow, what a roller-coaster, bungee-jumping, zip-line ride of a story! The word "twisted" is quite suitable for this plot. I was so excited for this fourth-and-a-half book about one of my top favorite couples, and it satisfied almost all of my expectations when it comes to Miro and Ian. Well, after I was afraid I'd be utterly shattered a couple of times. No, I can't tell you why, because I promised I wouldn't give spoilers! Action and events are really fast moving, rocketing along from one scene to the next. There's still lots of the sharp banter and snappy comebacks I enjoy so much. But most of all, it's about the near-symbiotic relationship between Miro and Ian and their unshakable love for one another.
I can tell you that we get to see or hear from nearly everyone important to Miro and Ian, at one point or other, as well as a few people from the background in previous books. Easter eggs and a nod to Rhys Ford still pop up too. With both men being alpha males, Miro and Ian still butt heads and argue in spite of, or maybe because of, the deep connection between them. There's a little less sex than in most of the prior stories but that doesn't matter because it's everything else going on around them that's important. But…I didn't like the way it ended very much. It wasn't just focused on Ian and Miro enough for me. That's what took it down from a 5 star read.
I did go back and read books 2 and 3 plus the recently released "Together Tied" novella, since I wanted to brush up on past events. If you haven't read the first Marshals stories, I highly recommend that you do, as they don't stand alone. I'm certain fans of The Marshals and Mary Calmes will snap this one up!

About Mary Calmes: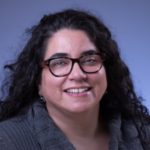 Mary Calmes lives in Lexington, Kentucky, with her husband and two children and loves all the seasons except summer. She graduated from the University of the Pacific in Stockton, California, with a bachelor's degree in English literature. Due to the fact that it is English lit and not English grammar, do not ask her to point out a clause for you, as it will so not happen. She loves writing, becoming immersed in the process, and falling into the work. She can even tell you what her characters smell like. She loves buying books and going to conventions to meet her fans.
Where to find Mary Calmes: