RELEASE DAY REVIEW: Vice City by S.A. Stovall

Author: S.A. Stovall
Book: Vice City
Page/Word Count: 234 pages, 80K words
Categories: Gay Romance, Mystery & Suspense
Release Date: June 20, 2017
Publisher: DSP Publications
Cover: Aaron Anderson
Buy Links: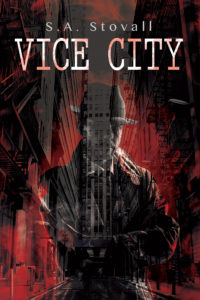 Blurb:
After twenty years as an enforcer for the Vice family mob, Nicholas Pierce shouldn't bat an eye at seeing a guy get worked over and tossed in the river. But there's something about the suspected police mole, Miles, that has Pierce second-guessing himself. The kid is just trying to look out for his brother any way he knows how, and the altruistic motive sparks an uncharacteristic act of mercy that involves Pierce taking Miles under his wing.
Miles wants to repay Pierce for saving his life. Pierce shouldn't see him as anything but a convenient hookup… and he sure as hell shouldn't get involved in Miles's doomed quest to get his brother out of a rival street gang. He shouldn't do a lot of things, but life on the streets isn't about following the rules. Besides, he's sick of being abused by the Vice family, especially Mr. Vice and his power-hungry goon of a son, who treats his underlings like playthings.
So Pierce does the absolute last thing he should do if he wants to keep breathing—he leaves the Vice family in the middle of a turf war.

4✨s – Wow, what in the world did I just read? Pierce is not a good man, nor does he pretend to be. When he meets Miles there is a connection that he tries so hard to deny, but tiny step by tiny step Miles becomes an impossible to lose part of Pierce's life. Unfortunately real life gets in the way and the whole mobstah lifestyle crashes in.
Not a lot of pretty or sunshine in this book, even Pierce and Miles' tender moments have an incredibly hard edge. Rooting for them ensures that others will die, but what else can I do? I am a sucker for a hard hearted fella finding and fighting for love. Especially when help comes from so many unexpected sides.
I really can't end this review without showering Miles with tons of love, even when he is being a dumbass about Jayden. His heart is a perfect match to Pierce's, even when Pierce fights tooth and nail against their love match.

About S.A. Stovall: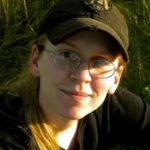 S.A. Stovall grew up in California's central valley with a single mother and little brother. Despite no one in her family having a degree higher than a GED, she put herself through college (earning a BA in History), and then continued on to law school where she obtained her Juris Doctorate.
As a child, Stovall's favorite novel was Island of the Blue Dolphins by Scott O'Dell. The adventure on a deserted island opened her mind to ideas and realities she had never given thought before—and it was the moment Stovall realized that storytelling (specifically fiction) became her passion. Anything that told a story, be it a movie, book, video game, or comic, she had to experience. Now as a professor and author, Stovall wants to add her voice to the myriad of stories in the world, and she hopes you enjoy.
Where to find S.A. Stovall:




June's Blog Contest:
Leave a comment for an entry into a contest to win a $25 Dreamspinner Gift card. Every comment left on a blog post in June will equal one entry, so comment often!