RLEASE DAY REVIEW: Harvest Heat by Carol Lynne

Author Name: Carol Lynne
Book Name: Harvest Heat
Page/Word Count: 99 pages, 40K
Categories: Gay Romance, Contemporary Romance
Release Date: March 14, 2017
Publisher: Pride Publishing
Buy Links:





Blurb: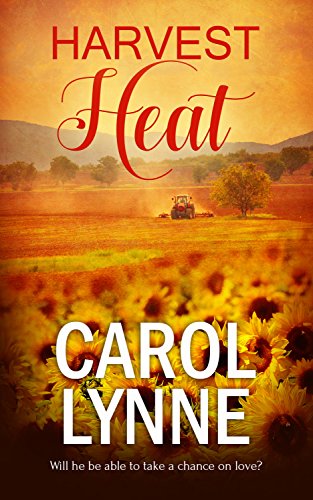 Love blossoms in the heat and dust of the Outback.
Touring Australia before starting his life as a lawyer back in Kansas seemed like the perfect escape for James. A trip to the Mandarra Horticultural Show has him itching to work on an authentic Australian farm. What he doesn't expect to find in the bush is a field of sunflowers and a man who makes him tremble with need.
Lachlan has resigned himself to living alone in the Australian bush. Since returning from Sydney to run the family property, he's put his sexual desires on hold, knowing his mates would never understand. When he takes a chance and hires a good-looking young tourist to help him on the homestead, Lochie begins to wonder just how heated this year's harvest will be. Will he be able to put his worries aside and take a chance on love?
Publisher's Note: This book is a prequal to Sunshine, Sex & Sunflowers. This book has perviously been released elsewhere. It has been revised and re-edited for re-release with Pride Publishing.

3.5✨s – In the first chapter, we're told that James is an American tourist who comes to Australia to have one last summer of freedom before he follows in his father's footsteps. The best times of his childhood were on his grandparent's farm and that's where is heart lies. In Australia, he's working his way around the country doing what he loves, but always with the idea that he'll be going back to fulfill his duty.
Then he takes a job on Lochlan's sunflower farm and that's when things start happening on page. Older, rougher, and in-the-closet Lochlan takes one look at the man in his road and knows he's in trouble. The determination to stay hands-off is quickly set aside and these two embark on what they believe is a no-future-possible affair that quickly turns into I-Love-You-Please-Stay. Only Loch is in the closet to the point that he takes James to a kind of outback singles mixer where he puts on a good show. Good enough to hurt and be hurt in the process.
This is where it get interesting and I wasn't really feeling it until that event. Once Loch brings James around his friends, this supposedly completely straight group of farmers are shown to be not so straight after all. Hidden crushes are revealed and all this unrequited lust was some of the most exciting parts of the book. That would be okay if there weren't some real issues that were glossed over—like James and his father, going back to the states to settle things and get his inheritance, and all the things that shaped James' character were left off page. Referenced but never fully developed. As a main character, I needed those details and what we got wasn't enough to form a connection with him.
Where James fell flat, I was completely hooked by their potential third. The nuggets of information the author provided turned my thoughts around and now I need to know what happens with this potential triad, if they will actually be a triad. The author also left us with a cast of side characters that seem to have interesting stories as well. I don't know if the intention is for a series about these men, but I'm invested now and will follow to see where the author takes us.
About the Carol Lynne: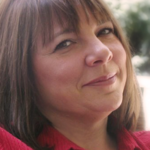 An avid reader for years, one day Carol Lynne decided to write her own brand of erotic romance. While writing her first novel, Branded by Gold, Carol fell in love with the M/M genre. Carol juggles between being a full-time mother and a full-time writer. With well over one hundred releases, one thing is certain, Carol loves to keep busy writing sexy cowboys, shifters, bodyguards, vampires and everything in between. Although series books are her passion, Carol enjoys penning the occasional stand-alone title.
As founder and President of GRL Retreat, Inc., Carol helps organize the annual GayRomLit Retreat. Now in its sixth year, GayRomLit is an annual retreat that brings together the people who create and celebrate LGBT romance for a one-of-a-kind, must-attend gathering of dynamic, informal, and diverse fun.
Where to find Carol Lynne:




Other Books by Carol Lynne:
[amazon_link asins='B01N56N181,B01M7RSV1M,B01MYBCI9Z,B01MF70M0O,B01NAKWY40,B00VULG39K' template='ProductCarousel' store='jegbo07-20′ marketplace='US' link_id='022c2d52-08bd-11e7-9eaa-63c13ffc6206′]